When I received the Xbox Series X for review, I was surprised at how small and light it is. Having seen the photos of the Xbox Series X, I thought it looked bigger than it actually was.
Here's how it measures up when compared to my ez-link card.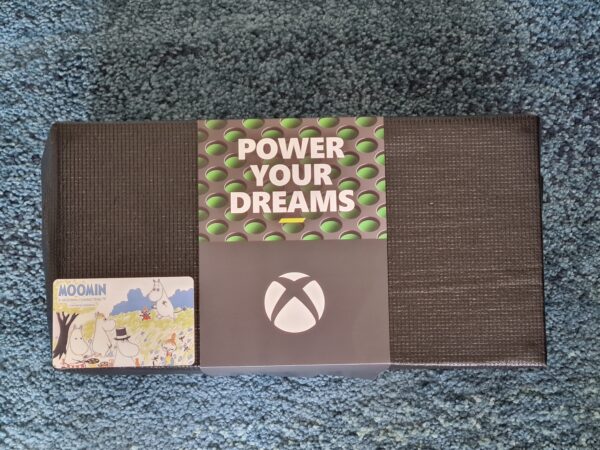 Comparing it to a shoebox for my sneakers, it is actually slimmer although slightly longer. That's a huge difference compared to the previous Xbox One X!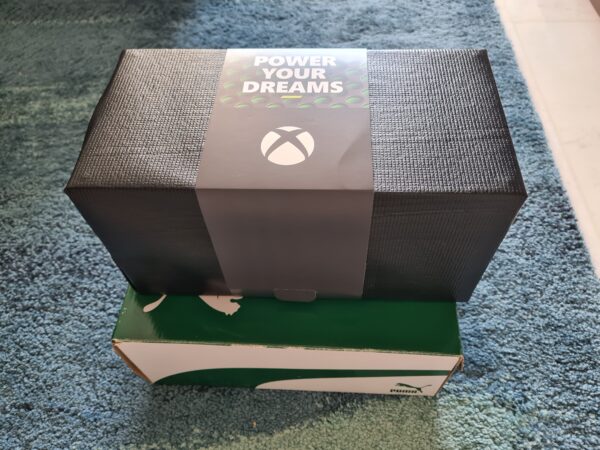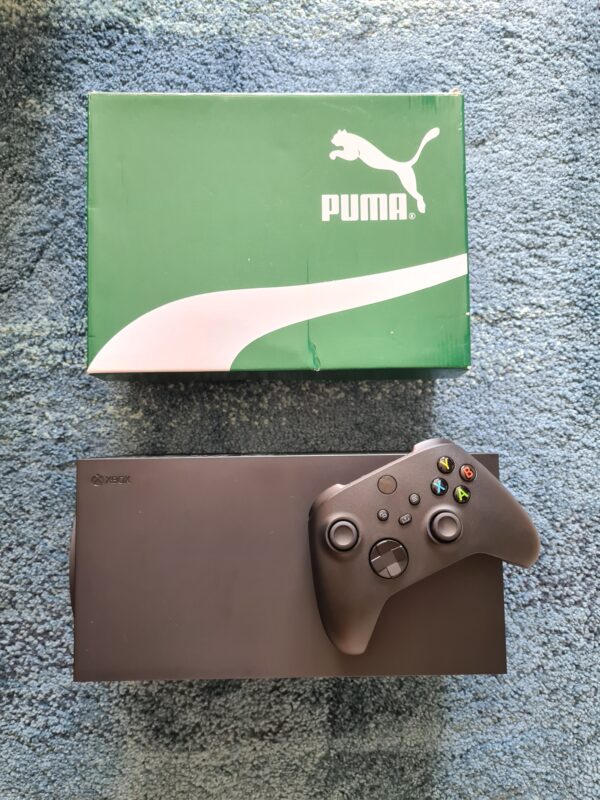 Yes, I knew the dimensions and all its vital statistics, but seeing (and holding) it is a different feeling altogether.
No power brick with the Xbox Series X – just a power cable! It's great for those of us with limited space on the TV console.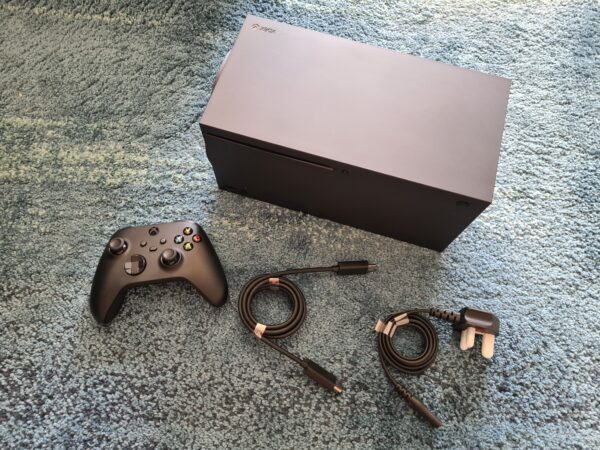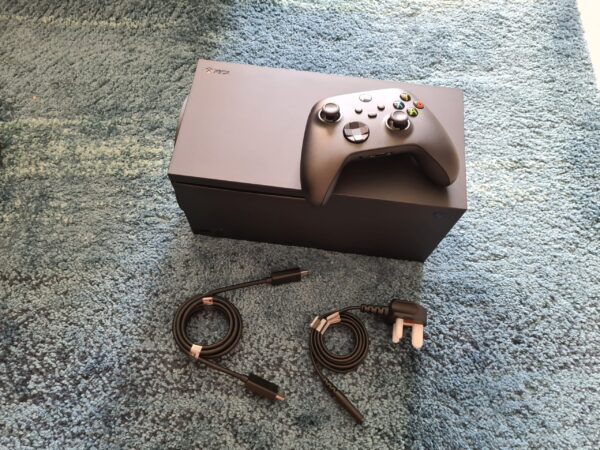 There it is, sitting pretty on my TV console.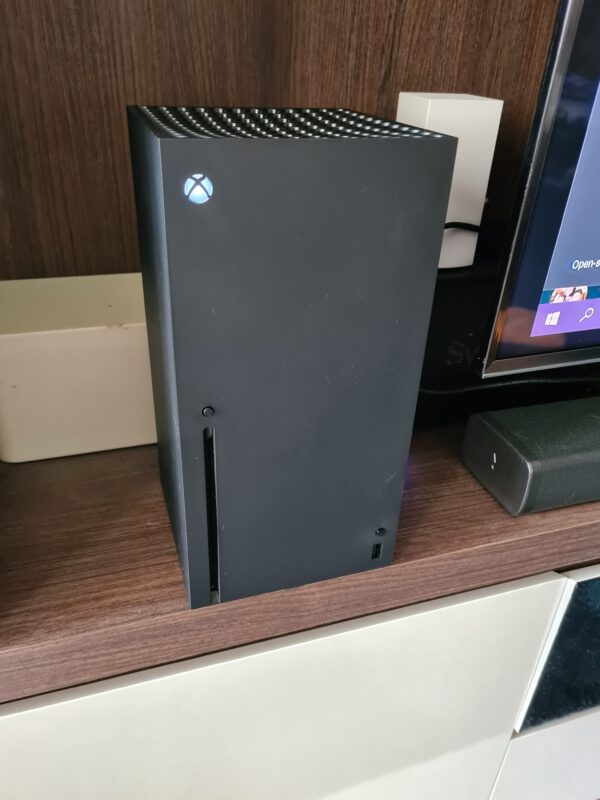 After shifting things around, I think I prefer it lying on its side. Gengar agrees!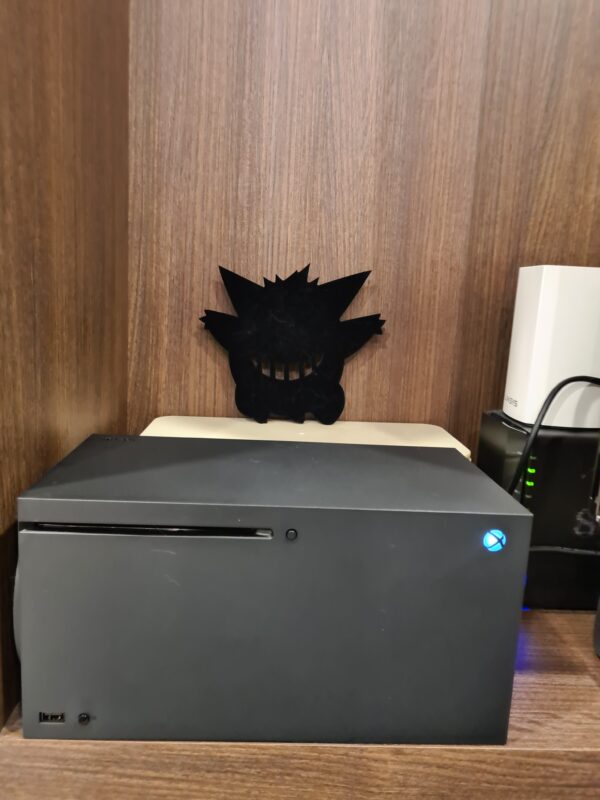 More to come when I put the Xbox Series X through a rigorous drill of intensive gaming!