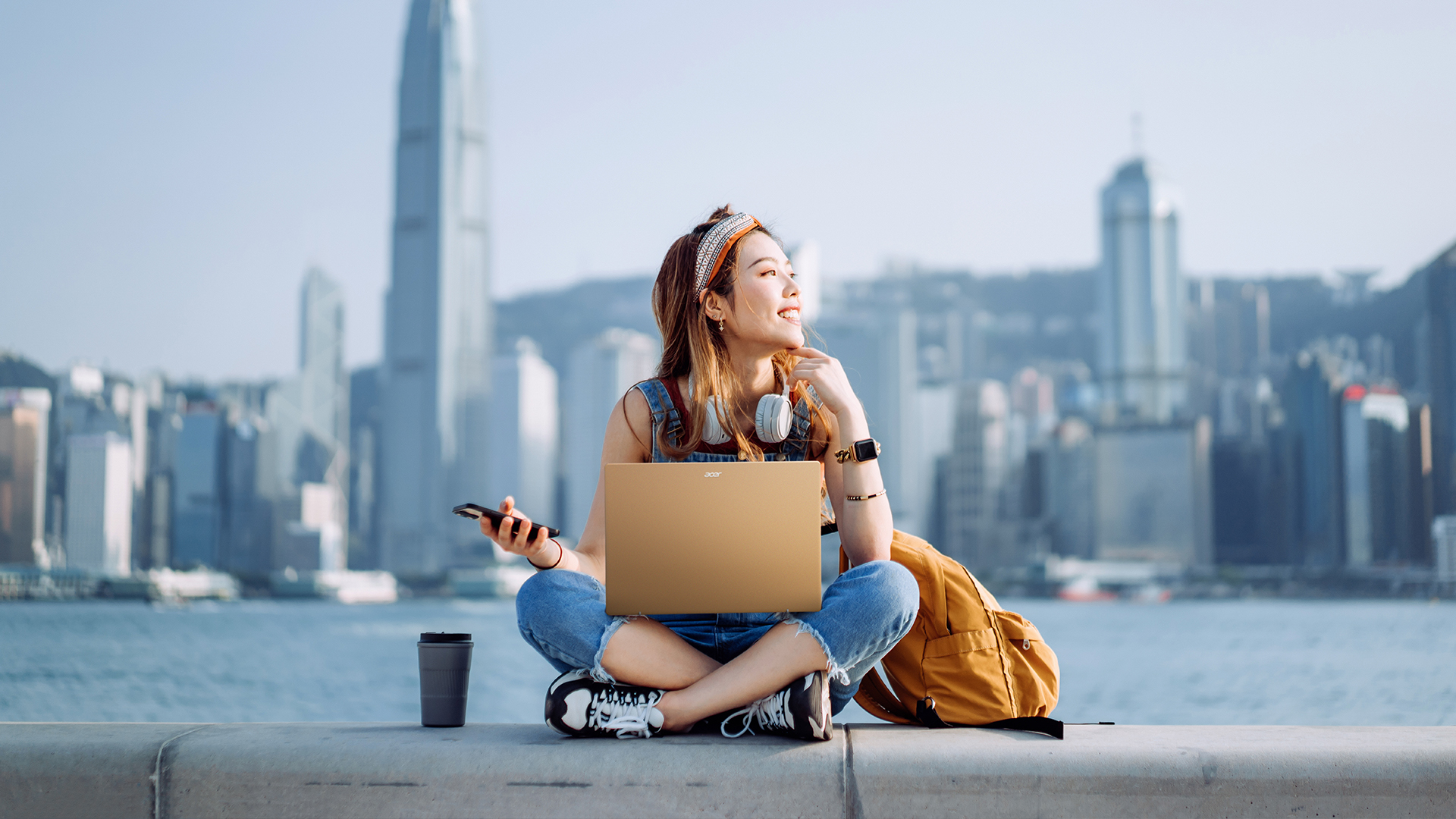 From mini displays to new Intel and AMD processors, new interesting features in laptops in 2023 are going to bring more performance and possibly new use cases. Using more sustainable materials, they are also better for the environment.
Going by the new models unveiled at CES 2023 last week, those buying a notebook PC in the next six months are going to be spoilt for choice, especially if they can stretch their budget a little to include some of the new offerings out soon.
OLED and mini-LED displays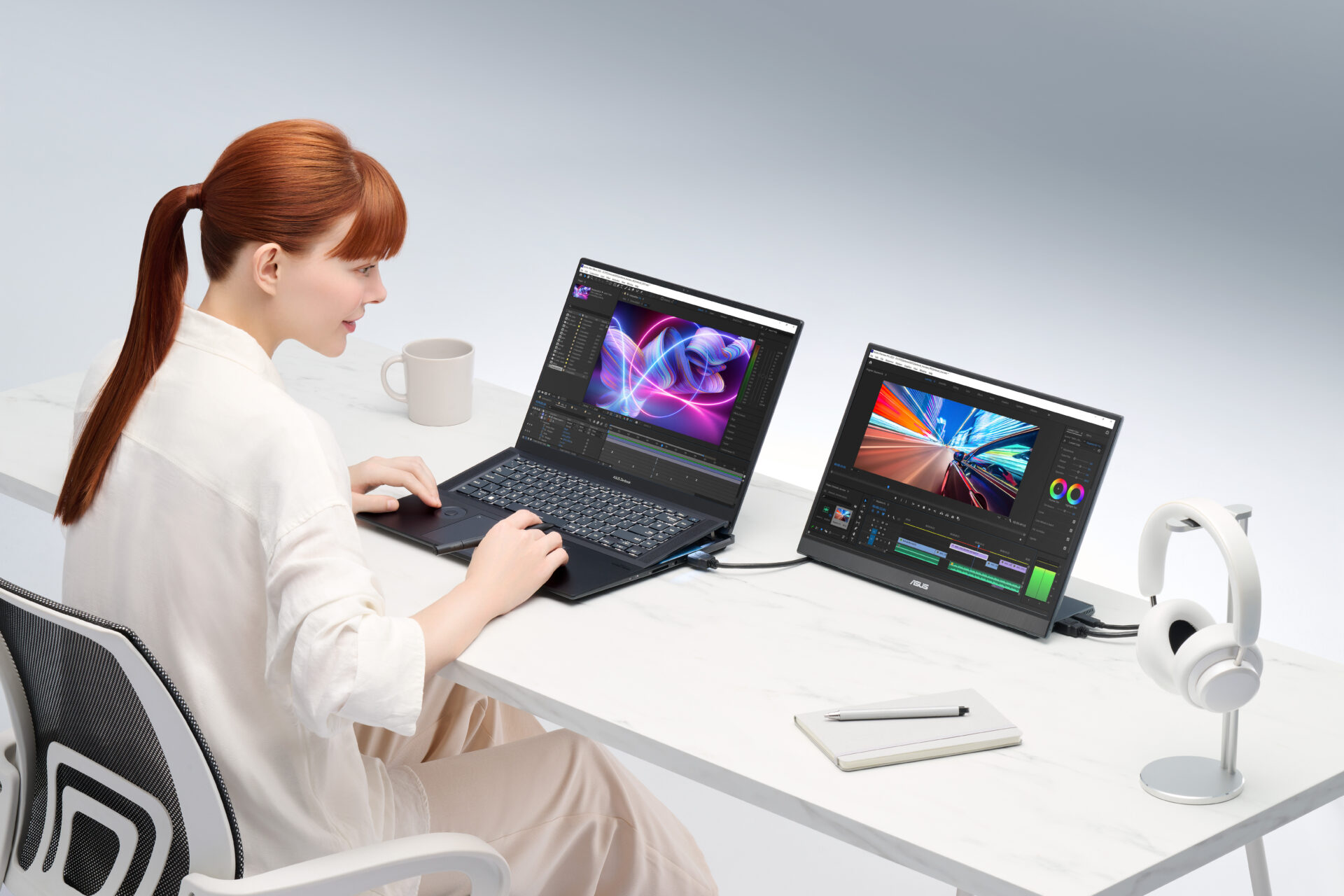 This is the year where organic light-emitting diodes or OLED displays look to go mainstream on laptops. No longer the preserve of smaller mobile screens, OLED's ability to light up and turn off every individual pixel makes them known for their deep blacks and power saving properties.
Some screens also pack high dynamic range (HDR) and Dolby Vision support, so supported content can take advantage of the hardware and deliver greater spectral vibrance.
Nearly all Asus new laptops unveiled this year offer an OLED display option. The Asus Zenbook Pro 16X OLED (UX7602BZ) is the Taiwanese firm's most powerful Zenbook yet and has a 3.2K 120Hz OLED HDR touchscreen.
It comes with RGB (read: customisable) keyboard lighting, and a so-called Aerodynamic System Ultra (AAS Ultra) keyboard-tilting mechanism for a more comfortable typing angle, while enhancing system cooling.
It supports up to a 13th-generation Intel Core i9-13905H processor, Nvidia GeForce RTX 40 series laptop graphics, and 32GB of LPDDR5X DRAM within its 2.4kg frame.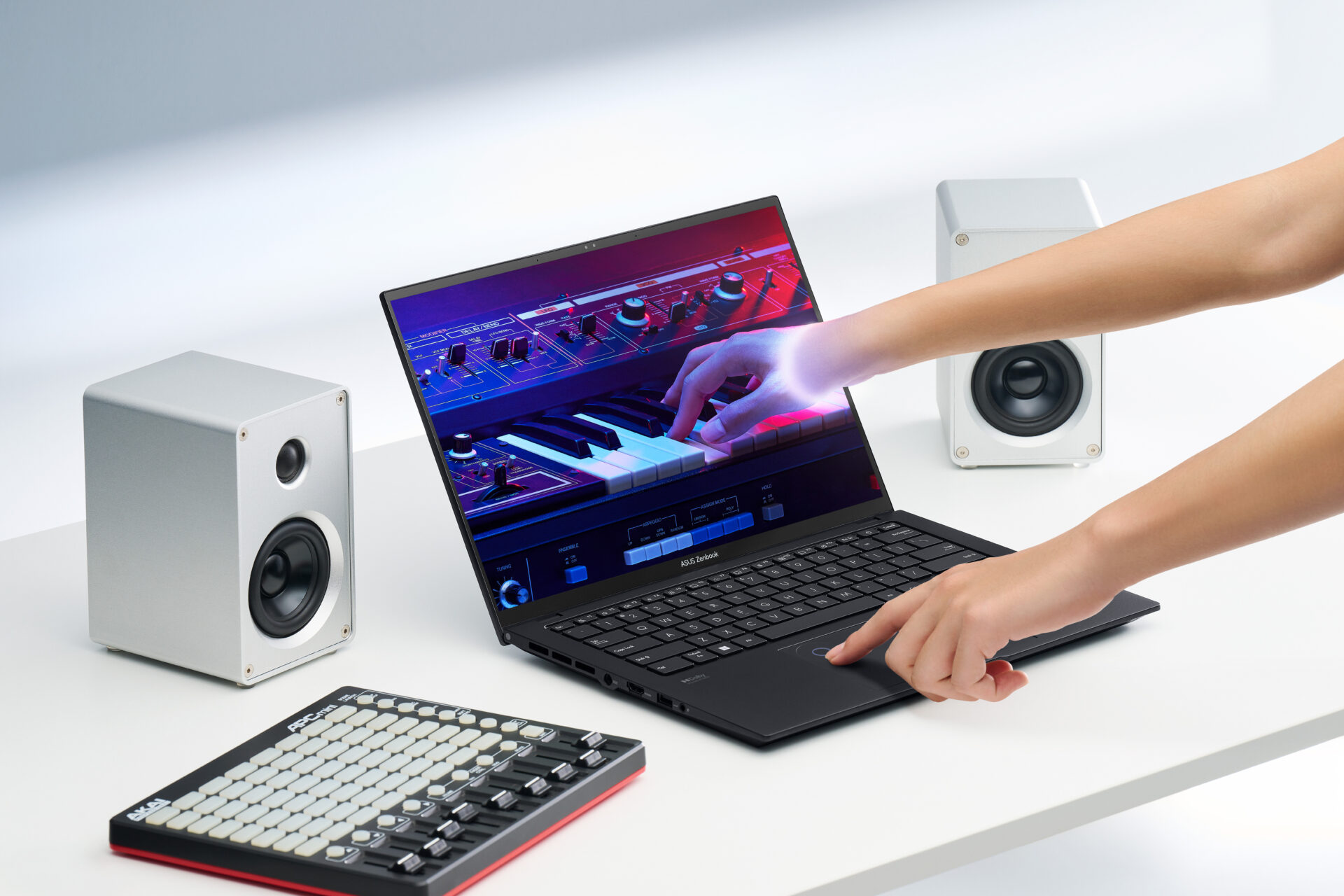 The Asus Zenbook Pro 14 OLED (UX6404) variant drops AAS Ultra, but packs a 2.8K (2,880 x 1,800) 120Hz Dolby Vision-enabled OLED display in a more portable 1.6kg package.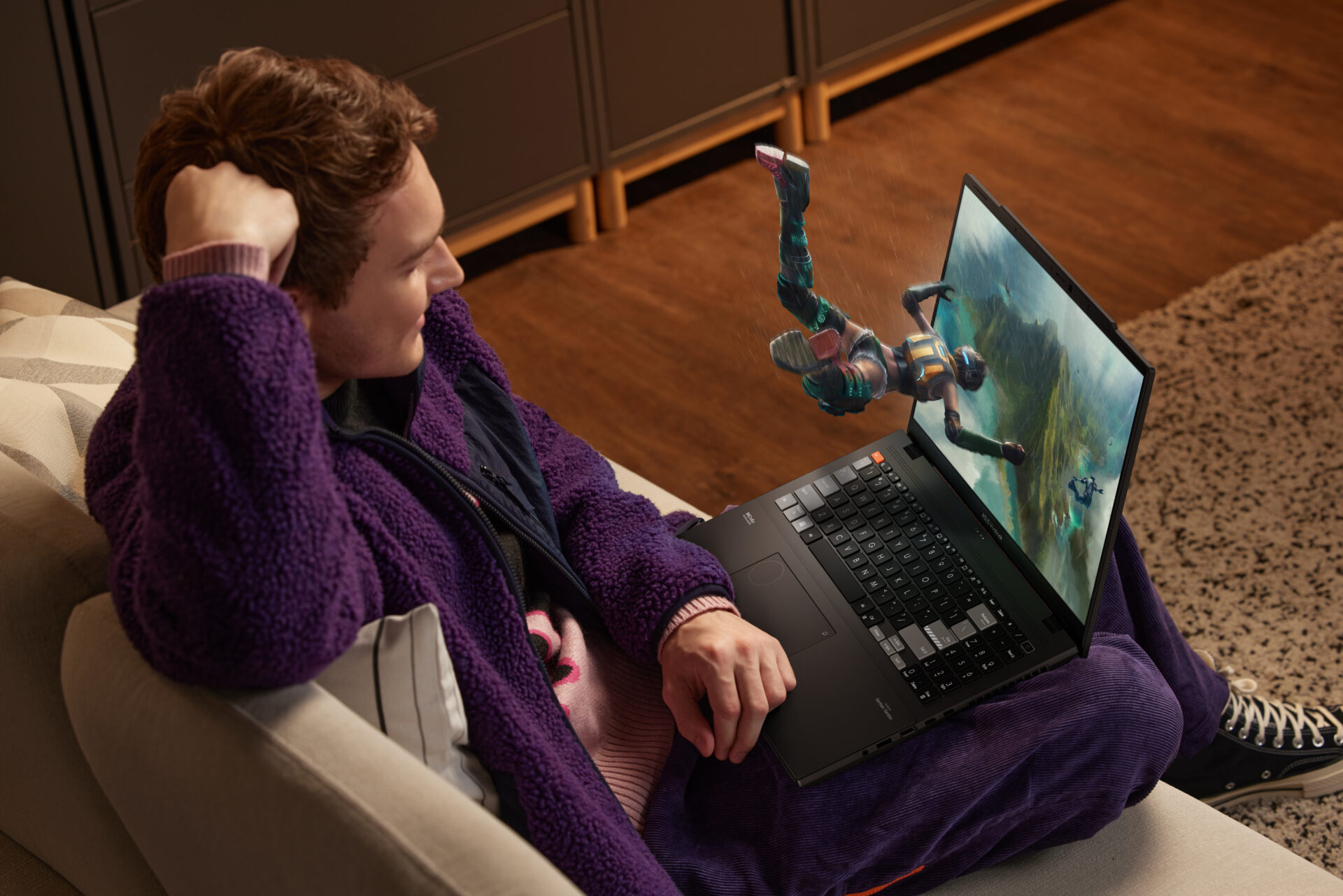 The ASUS Vivobook Pro 16X 3D OLED (K6604) is a flagship desktop replacement that goes for broke with not only an OLED display, but a 16-inch 3.2K 120Hz one that supports autostereoscopic 3D without glasses.
The powerhouse also supports higher and faster memory and storage, going up to 64GB DDR5 4,800MHz RAM, and a 2TB PCIe 4.0 x4 solid state drive (SSD).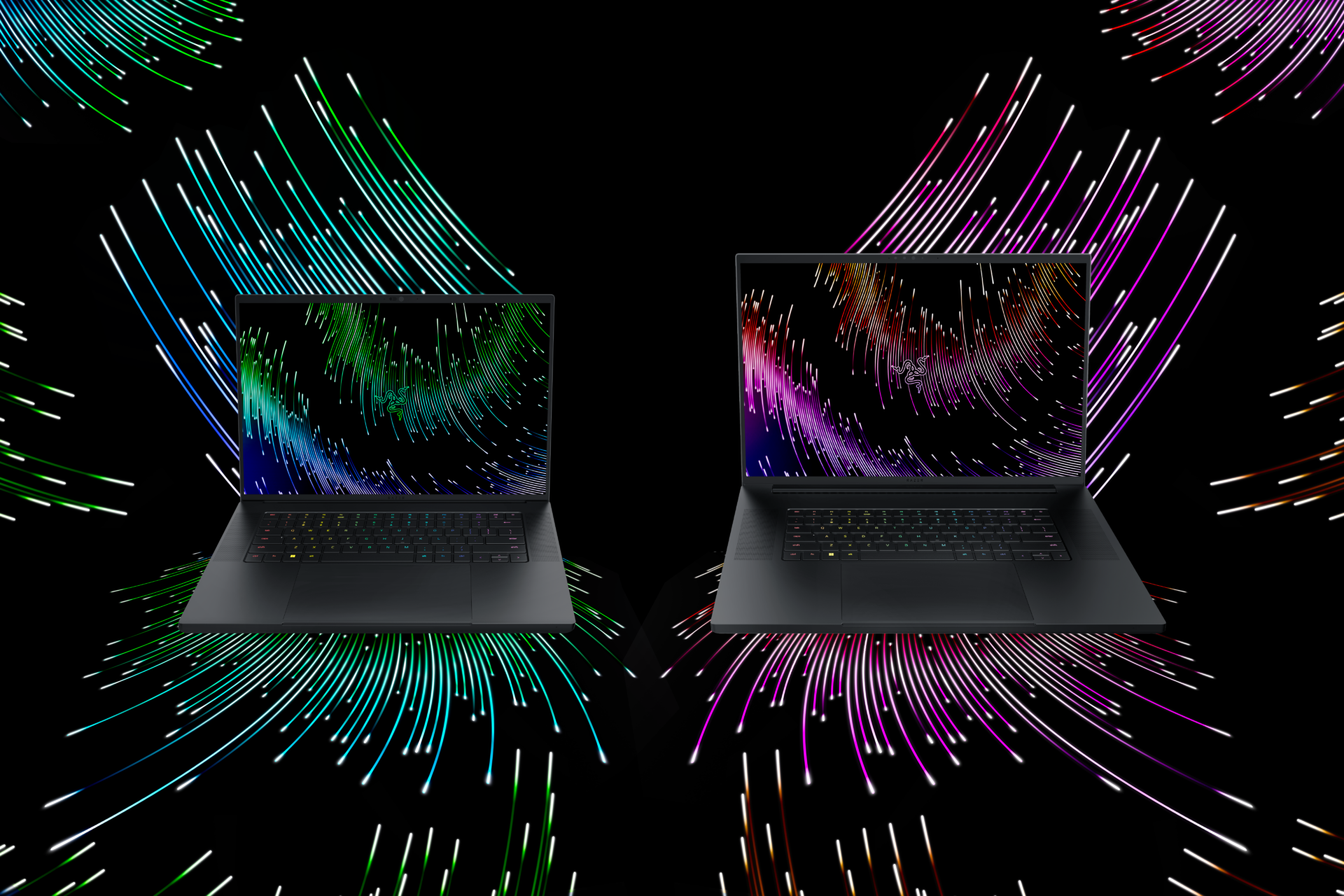 Meanwhile, the Razer Blade 18 features an 18-inch, mini-LED QHD+ 240Hz high refresh rate display, DDR5 5,600MHz RAM support, 6-speaker THX spatial audio system, and vapour-chamber cooling.
Its smaller Razer Blade 16 sibling claims to deliver 35 per cent more graphics power per cubic inch than any other 16-inch gaming laptop. Its 2.4kg frame is paired with a 16-inch HDR-capable mini-LED display that can go up to 1,000-nits brightness.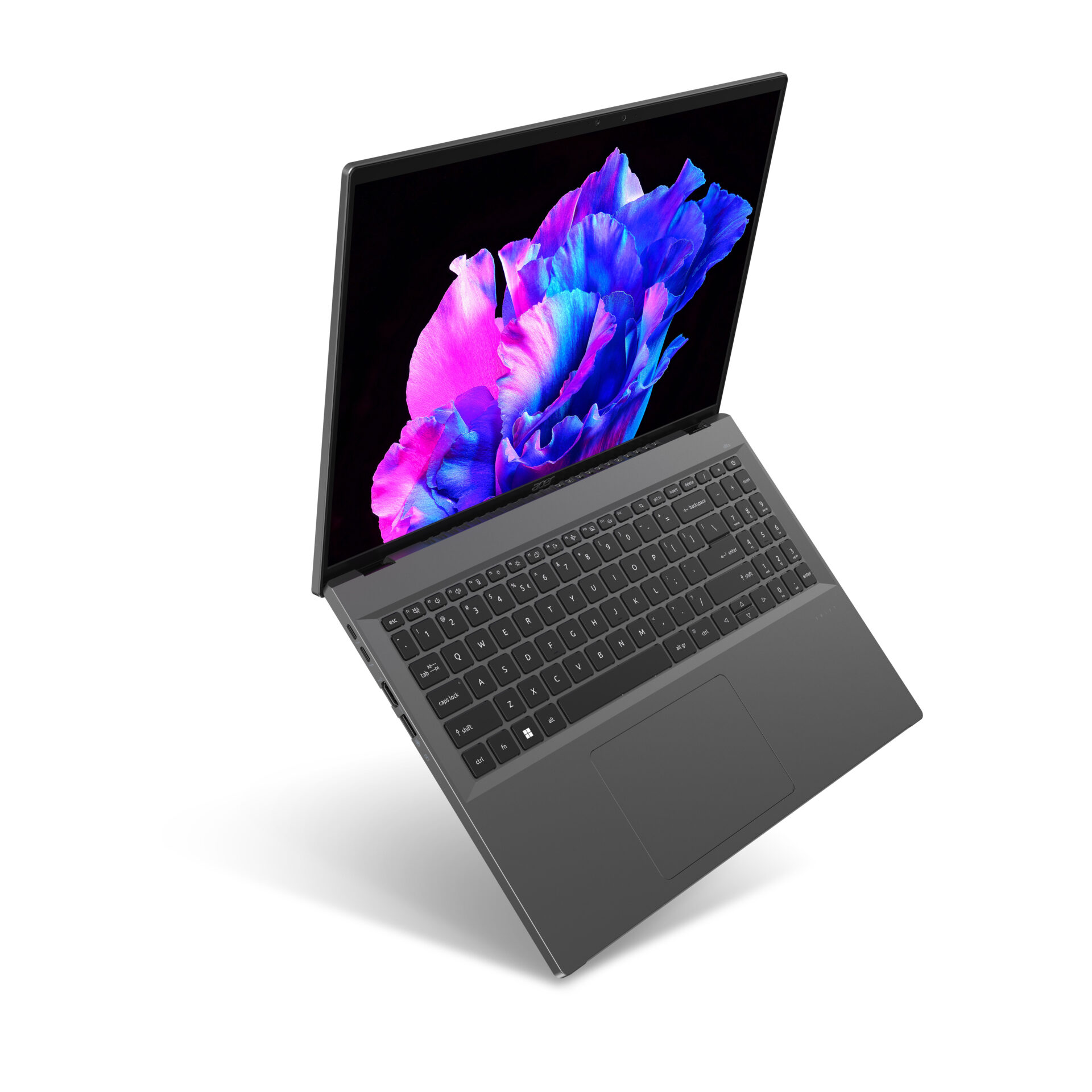 Acer's thin-and-light series of laptops are also hitting the ground running with OLED. The Acer Swift Go 16 packs a 16-inch 3.2K OLED display with a 3,200 x 2,000 resolution and 120Hz refresh rate, while the Acer Swift Go 14 presents a 14-inch 2.8K OLED display with a 2,880 x 1,800 resolution and a 90Hz refresh rate.
Their screens can reach 500-nit brightness, cover 100 per cent of the DCI-P3 colour range, and is VESA True Black 500 certified.
16:10 resolution screens
In addition to OLED, 16:10 display resolutions are the rage, with 16- and 18-inch displays replacing the 15-inchers that used to be more common.
More 14-inch screens are also making the leap to a 16:10 aspect ratio among this generation of devices, some of which are packaged as a 14.5-inch display like the Asus Zenbook Pro 14 OLED.
Having experienced both aspect ratios, I find 16:10 displays more comfortable to use than 16:9 ones. The former offers more vertical headroom for productivity, and breathing room for multimedia controls.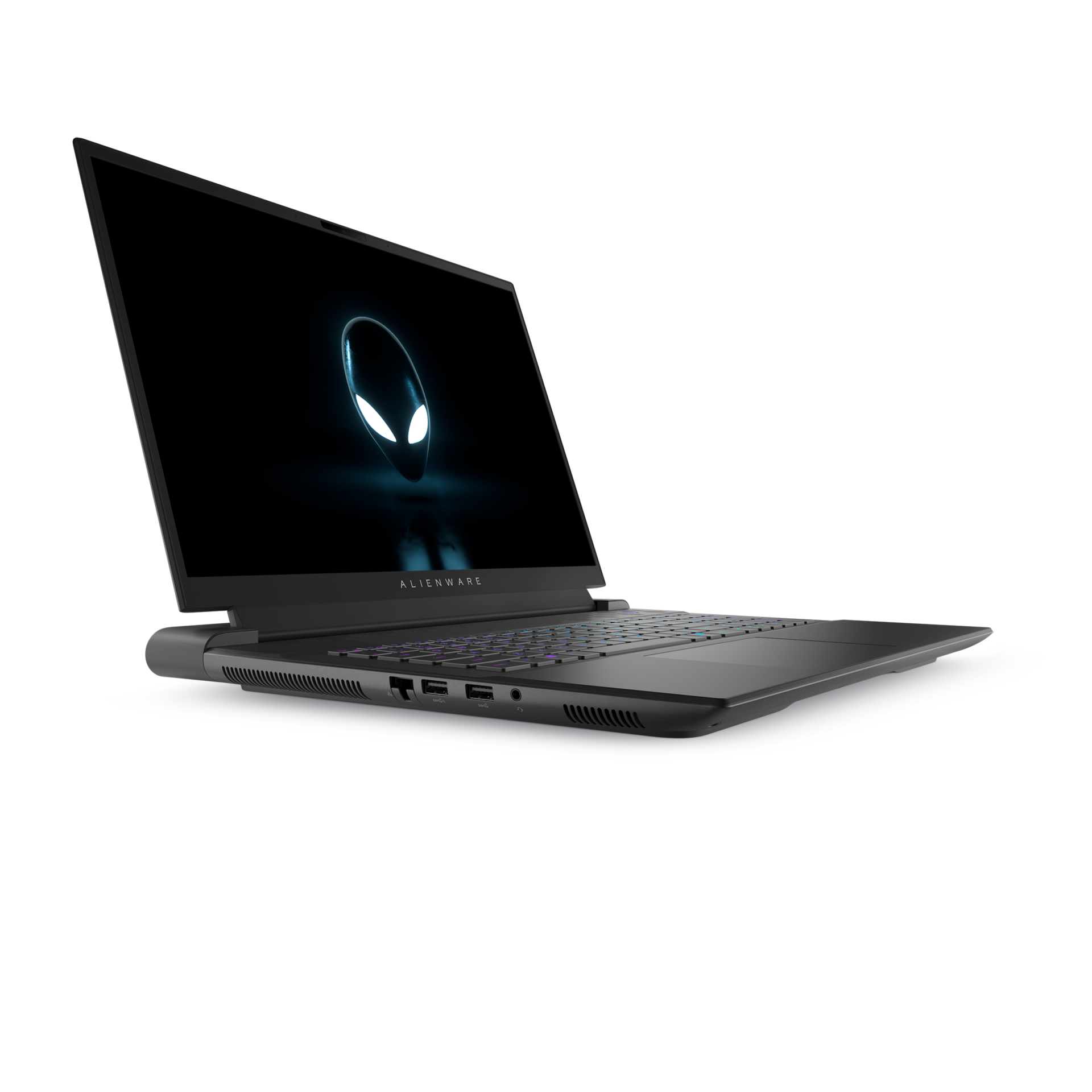 A close competitor to Razer, the Alienware m18 from Dell supports the top-of-line 13th-generation Intel Core i9-13980HX. It also packs a 16:10 panel in 165Hz Quad HD or 480Hz Full HD flavours, and a seven-heat pipe cooler chamber with quad fans so the system can sustain its peak loads for longer during demanding workloads.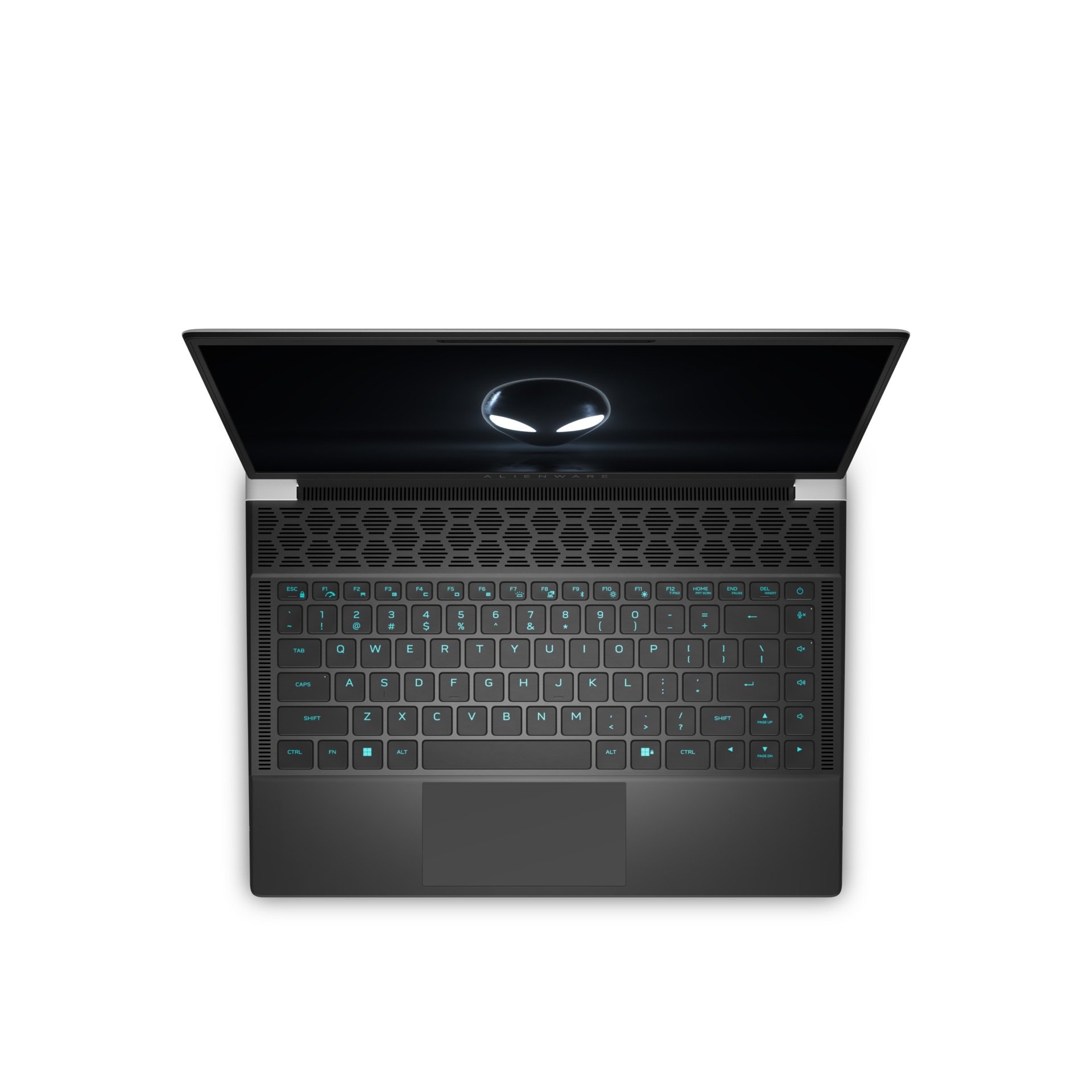 For those seeking something on the other end of the weight spectrum, Dell claims its 1.9kg Alienware x14 is the world's thinnest 14-inch gaming laptop.
It can be configured with a reasonably powerful Nvidia GeForce RTX 4060, while a new two-fan design and option for cryo-tech (or liquid) cooling hopefully allows for more sustained burst performance.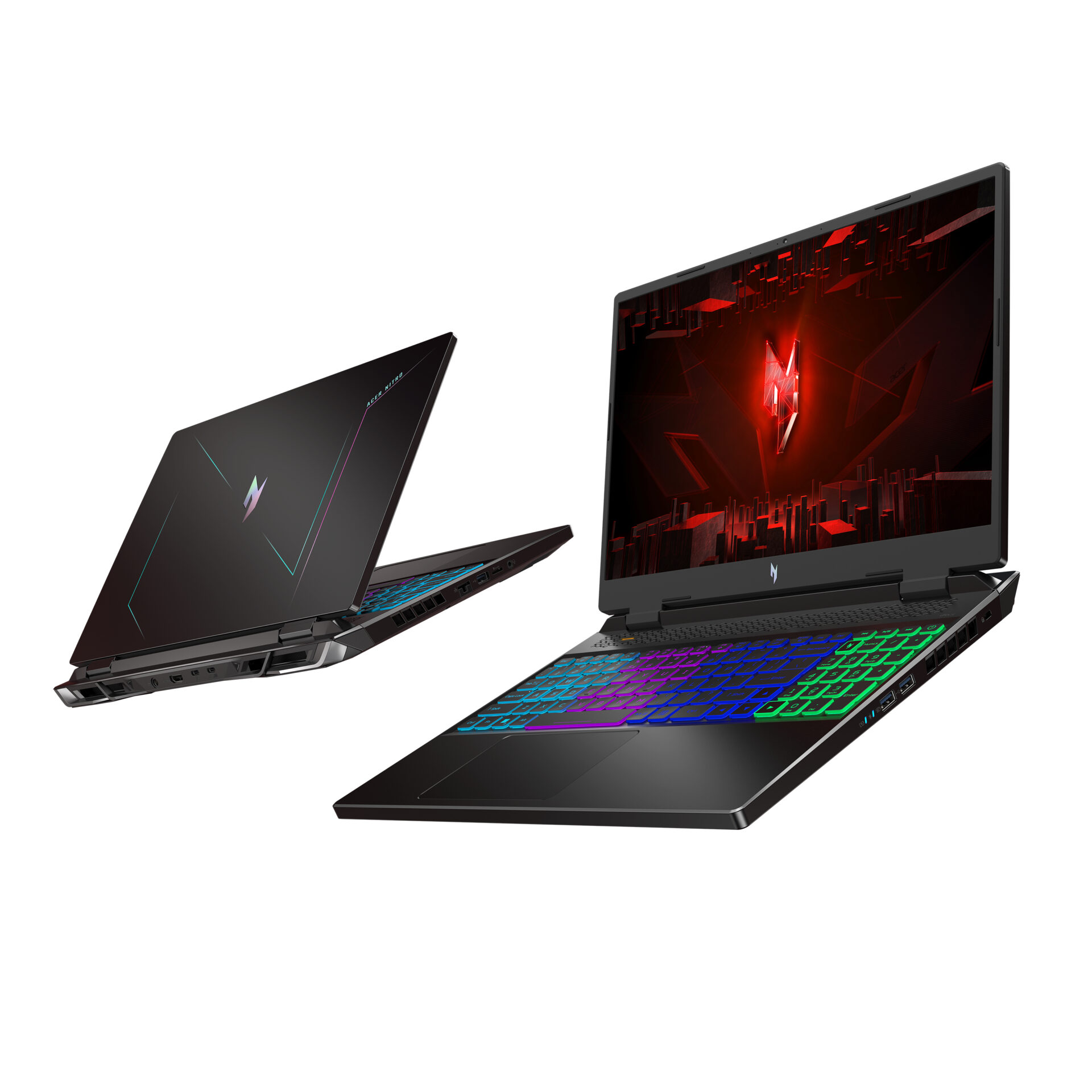 The Acer Nitro 16 also features a 16:10 display that covers 100 per cent of the sRGB colour gamut, with options for Full or Quad HD at 165Hz refresh rates, a 4-zone RGB backlit keyboard, and up to 2TB of M2 PCIe Gen 4 storage.
The transition is not limited to larger gaming laptops. The abovementioned Acer Swift, Asus Vivobook, and most Zenbook of this generation, and HP laptops mentioned further below also pack 16:10 resolutions.
While the exact reasons for the transition from 16:9 to 16:10 are not clear, but it has definitely made room to meet more strenuous cooling requirements of the latest components.
They include the overclockable Intel 13th-generation Core i9 mobile HX processors with a 55W thermal design package (up from 45W a generation earlier), and the Nvidia GeForce RTX 40 series behemoths that can push between 80 to 150W of power at the top end.
Eco-consciousness
Going beyond the screen, 2023 continues to be a year where you'd find ecological awareness and sustainability in product design.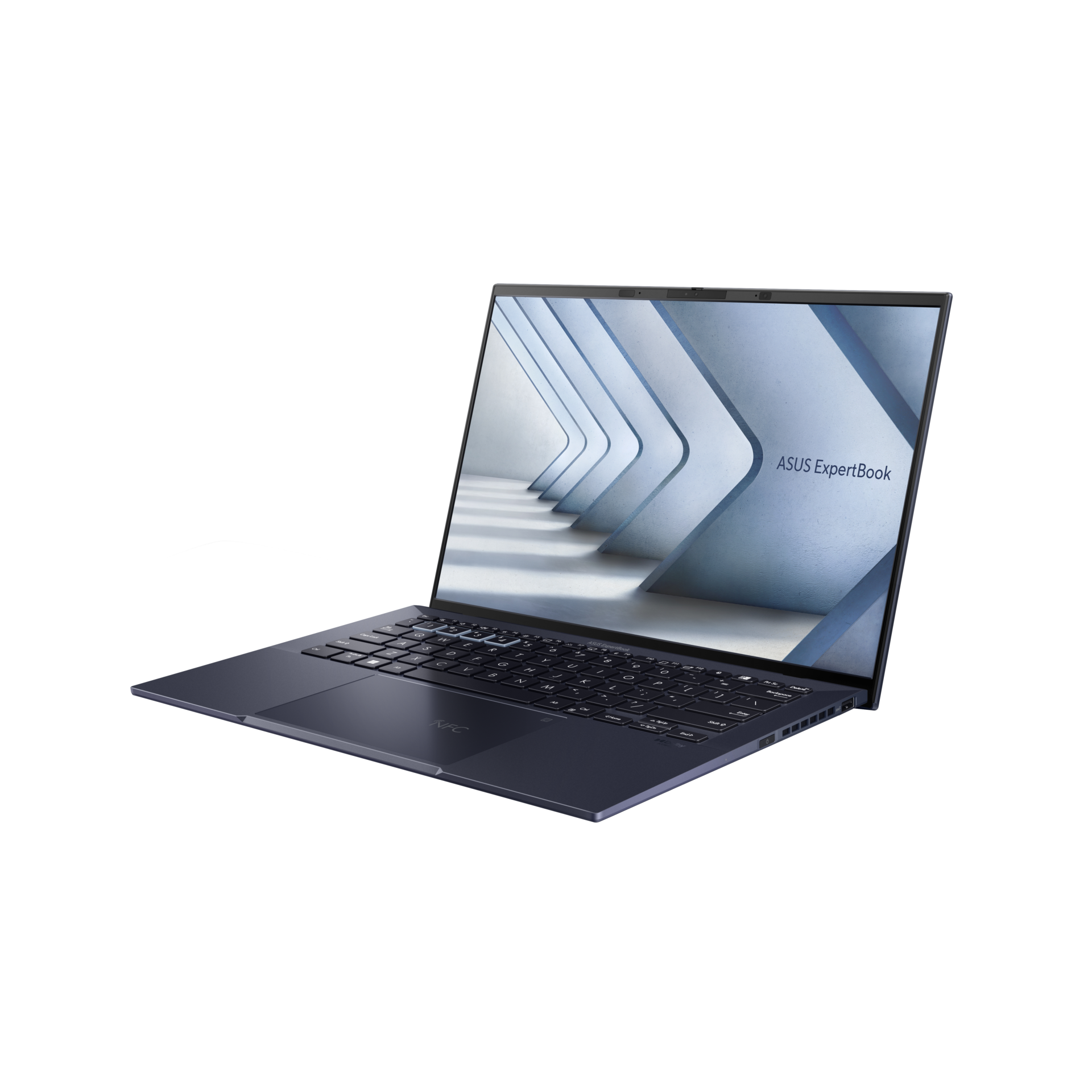 The Asus ExpertBook B9 OLED (B9403CVA) employs eco-conscious manufacturing methods to reduce production material use by up to 29 per cent, and has shortened its manufacturing time by up to 75 per cent to maximise energy efficiency.
It also packs useful enterprise features like Intel vPro support, a Full HD infrared camera for teleconference calls, NFC and face login, and a Kensington lock slot.
The HP Dragonfly and Elite 1000 series notebooks contain 90 per cent recycled magnesium in its enclosure case, 5 per cent ocean-bound plastics in the speaker enclosure, and bio-circular content such as used cooking oil to help lower carbon dioxide emissions during the production process.
All outer packing for the devices is also 100 per cent sustainably sourced, and the devices are Energy Star and TCO certified.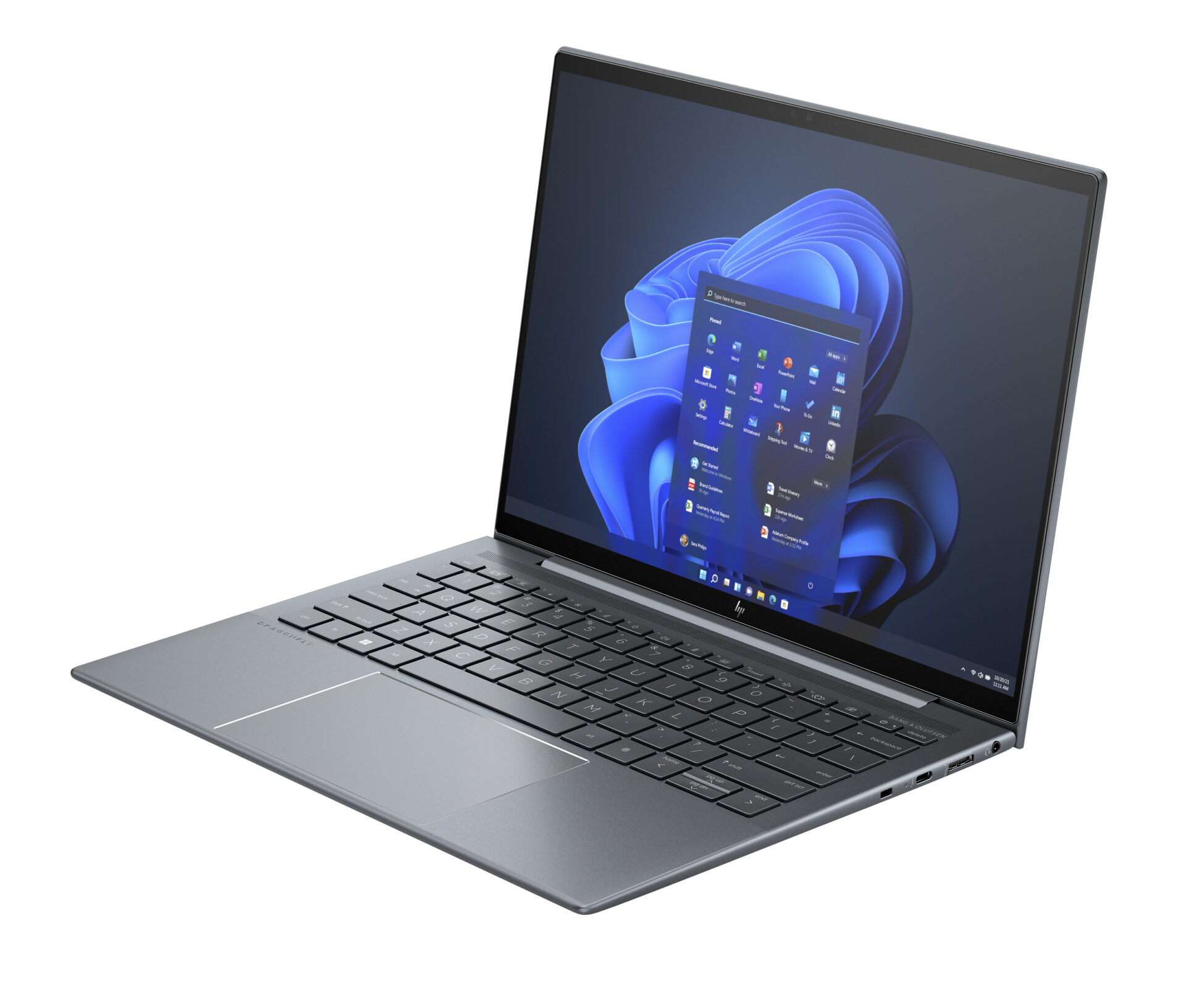 The HP Dragonfly G4 packs similar support as the crop of CES 2023-announced laptops, such as 13th-generation Intel Core processors, up to 32GB LPDDR5 RAM, and up to of NVMe PCIe 4 Gen 4 storage.
It comes with a 13.5-inch screen with options for touch and OLED, while the HP EliteBook 1040 G10 sports a 14-inch LCD IPS screen, but ups memory support to 64GB LPDDR5 RAM.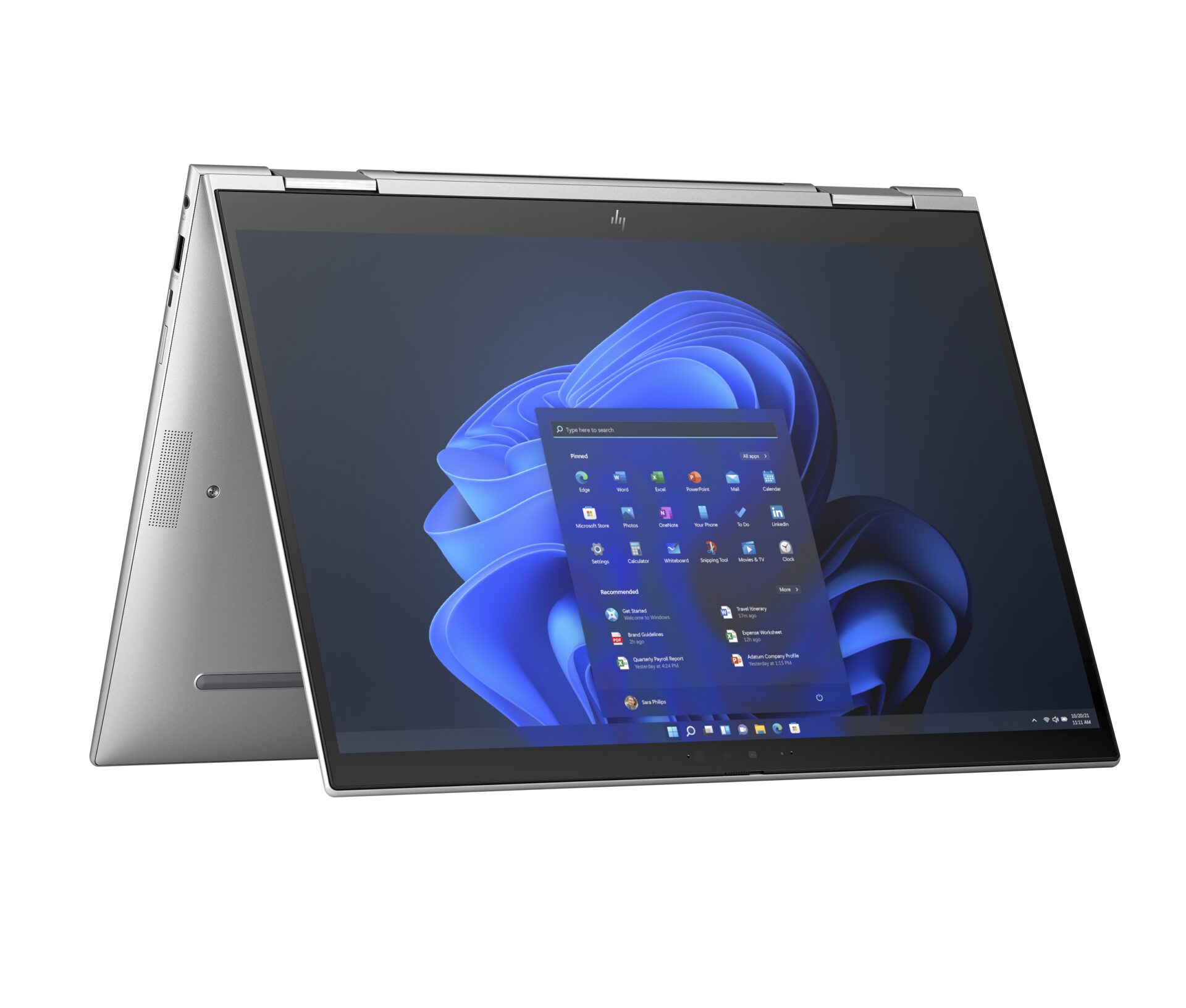 The HP Elite x360 1040 G10 takes the LCD screen one step further by adding a 360-degree hinge that allows the notebook to be folded and used like a tablet.
The call to fame of the HP notebooks are in its multi-camera experience features, when paired with a second camera sold separately and its myHP application.
Users can, say, show both their face and a whiteboard at once, and keystone correction will ensure the whiteboard or screen being beamed remains legible. The system can even track faces, to ensure the correct camera is in use and focus.
Special mentions
While Intel continues its (albeit slipping) dominance in the mobile space, there remain options among AMD and Chromebooks.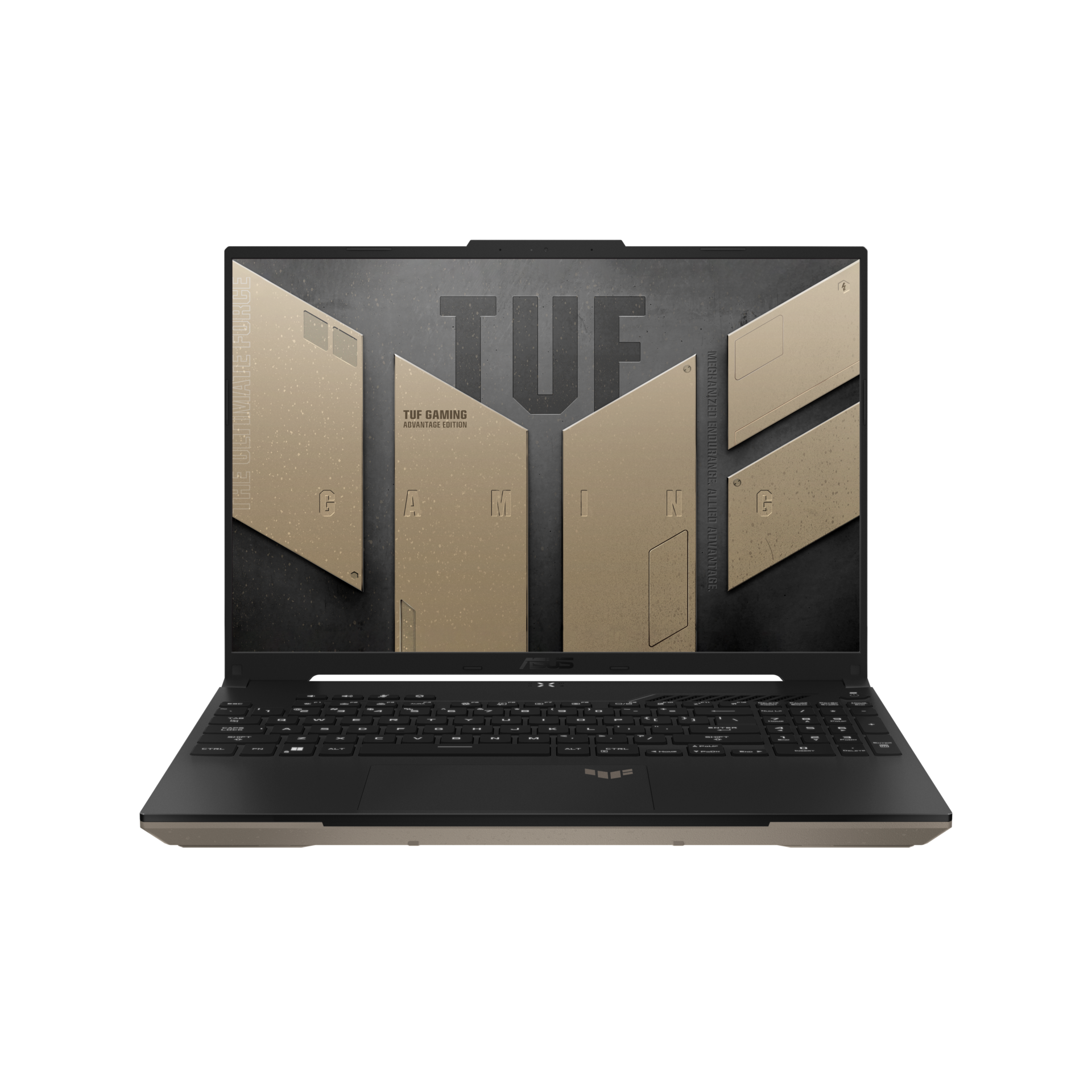 The Asus TUF Gaming A16 Advantage Edition (FA617) is an all-AMD powerhouse that supports the latest Ryzen 9 Zen 4 processor, up to a Radeon RDNA 3 graphics core, and AMD Smart Access Graphics that enable the CPU to use more of a graphics card's video RAM.
The latest iteration has a 90 per cent screen-to-body ratio, supports up to a QHD 240Hz refresh-rate panel, and comes with 84-blade fans and up to seven heat pipes.
Chromebooks can also go beyond Internet browsing and education applications. The Asus Chromebook Vibe CX34 Flip (CX3401FBA) is designed for cloud gaming, featuring a 16:10, 144Hz WUXGA display with an 83 per cent screen-to-body ratio, and an ErgoLift hinge for better typing ergonomics.
In addition to a keyboard with four-zone RGB lighting and orange-accented WASD keycaps, Harman Kardon-certified spatial audio comes standard, and the laptop is tested to meet MIL-STD 810H US military-grade durability standards.
The device is able to work with cloud gaming platforms from Nvidia, Microsoft and Amazon, as well as the versatility to run Android applications and the Google Apps productivity suite.