Phones, PCs, cameras, headphones and many other gadgets pass through the desks of the Techgoondu crew each year when we try out and review the latest devices to tell readers whether they are worth all that hard-earned money.
So, naturally, when it comes to Christmas time, we each have our fancy of what we'd like to find under the Christmas tree.
As with a tradition going back more than a decade, we have put together a very Techgoondu gadget wishlist for Christmas 2022… Here's the "dreamy" list – it includes items not yet available today!
Google Pixel Watch (from US$349)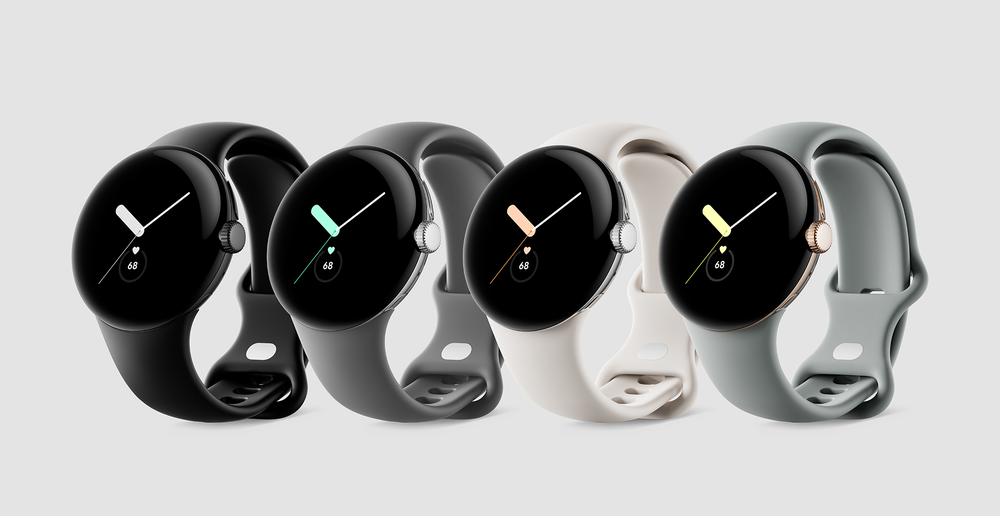 Smartwatches have been around for quite some time now but what puts the Pixel Watch on my gift list is how handsome it looks.
The watch case is made with 80 per cent recycled stainless steel, giving the watch a bit of heft while you can save the environment.
It has a 3D domed glass display, like a polished pebble with watch straps, giving it a unique modern art look. You can switch the straps easily to match the day's outfit thanks to its special locking mechanism.
The watch also supports Google Pay, making it easier to use with the contactless PayWave system at the retail store, boarding the bus or going through the MRT gantry without flashing your smartphone.
And like any other smartwatch, it is an activity tracker, it reads and dictates messages, it gives map direction and it controls your music player while on the move. Using the Fitbit app, it also tracks your steps for Singapore's National Steps Challenge.
What makes it even more desirable in Singapore is that it is not available on the official Google store (though you can buy it over Amazon). I could go for the Fitbit smartwatches on Google Store, but nothing beats having an art piece on the wrist. – Wilson Wong.
Bluesound Pulse Flex 2i (S$499)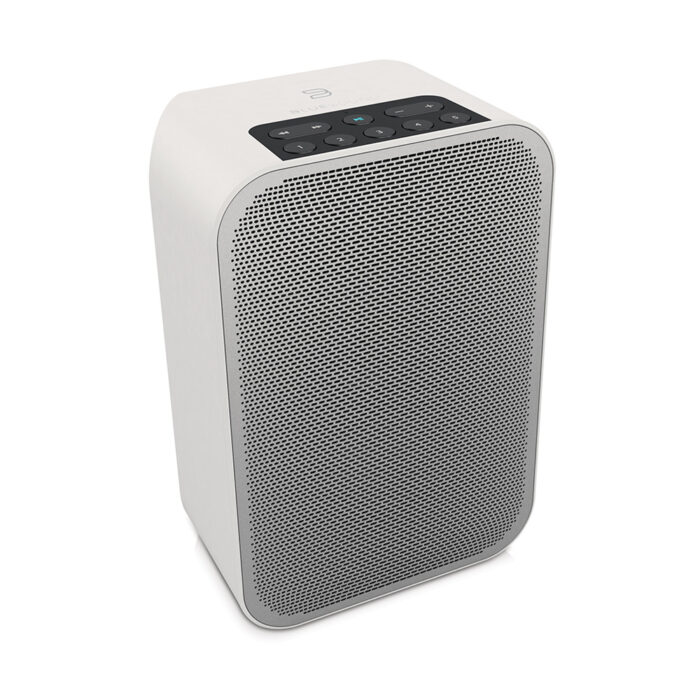 Music can be a source of relaxation and inspiration as well as provide a sound track for workouts and other activities. For these purposes, the Pulse Flex 2i is a great high-end wireless compact speaker that packs a punch.
Rich and balanced audio comes from the one-inch tweeter and a four-inch woofer. The sounds are soothing with orchestral and classical music, warm and smooth from Andrea Bocelli's renditions of opera and vibrant from Caroline Campbell's playing of the great violin classics.
The speaker's hexagonal shape gives it an avant-garde look. The front has a white metallic grille with all the connectivity ports at the back. It supports AirPlay 2, which means I can stream audio from my own music library in my devices.
BlueSound also offers streaming connections to other services including Spotify, Amazon Music and Deezer, to name a few. Via an app, you can adjust the volume, skip tracks and
play/pause whatever you are listening to.
The BluOS software also provides a list of music, categorised according to genres. This can lead you to a list of radio stations from around the world. Today you could be listening to jazz from a German radio station, tomorrow to classical music from a US station. A great gift to expand one's music horizons. – Grace Chng.
Sony Playstation VR2 (S$869)
Forget about the abstract metaverse and dated avatars, we are talking about actual games that can be experienced in virtual reality (VR) with a headset, controllers and earphones. And what better option is there than the soon-to-launch PlayStation VR2 kit, which is compatible with the PlayStation 5.
With an OLED display and a resolution of 2,000 x 2,040 per eye, a refresh rate of 90-120Hz and a field of view of 110 degrees, it sounds like a lot for the eyes and brain to take in, but how much closer to the game can you get?
The headset also boasts a six-axis motion sensing system (three-axis gyroscope + three-axis accelerometer) and the ability to track your eye positions for more immersive gameplay, as well as controllers with capacitive sensors for finger touch detection.
Although the list of compatible games is rather limited now, my top pick will be Horizon Call of the Mountain — imagine exploring the beautiful post-apocalyptic world of Horizon where machines roam the earth.
Of course, a PlayStation 5 console will be required in order to use the PlayStation VR2 kit, so it'll be great if I can get both together! The PlayStation VR2 will be out on February 22, 2023 at S$869 but you can pre-order. – Yap Hui Bin.
Samsung Galaxy S23 Ultra (to be revealed)
I am truly putting Santa in a bind here to be wishing for a Samsung Galaxy S23 Ultra (expected to be out next year). Like the Galaxy S22 Ultra, it is expected to carry a good 6.8-inch OLED screen, flagship four-camera system, built-in S-Pen and slot, and an angular outlook that rounds only on the sides for grip comfort (which I like).
The Galaxy S23 Ultra is expected to pack the Qualcomm Snapdragon 8 Gen 2, a high performing yet efficient chip that will do good things for battery life. The main camera is also expected to be a brand new 200MP system.
Sure, it is an incremental upgrade on the Galaxy S22 Ultra overall, but I will take any gain I have, especially when it can launch as soon as February 2023. I wonder if Santa accepts a pre-order wish… – Esmond Xu.
LG G2 OLED TV (S$2,699 for 55-inch model)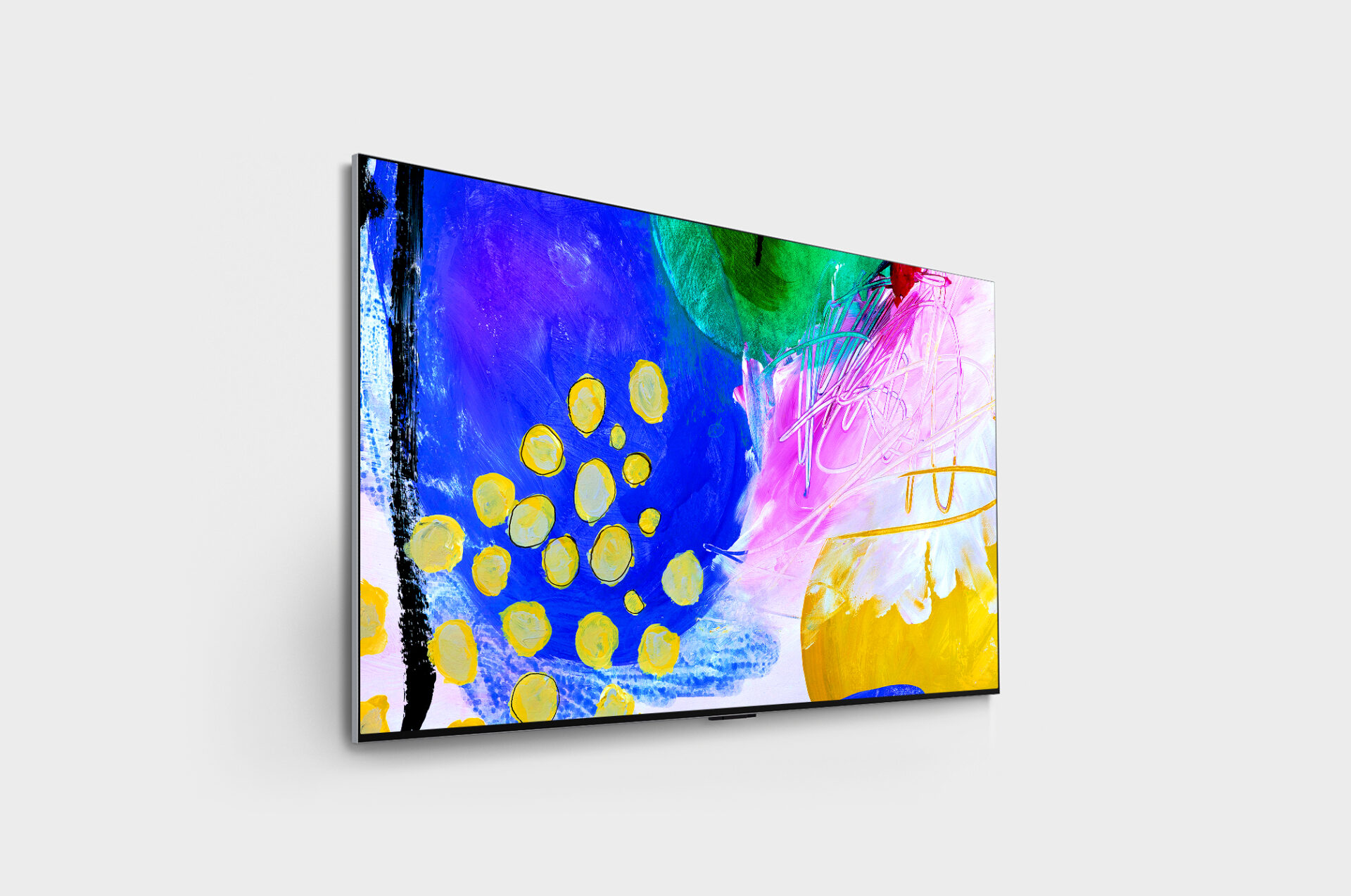 I know, I've had an OLED TV on my wishlist for years, but for some reason, I've never gone on to buy one. In the past month, I have been close to finally buying one of the new models from LG – particularly attractive was the G2, which is installed flush against the wall.
A 50- or 55-inch version of this 4K TV would have been perfect for my small study room since it takes up minimum space and won't make things look cramped. It would have been great for when I want to wind down with a movie or two, or to connect to my gaming PC to play Call of Duty.
With its solid blacks and good contrast, OLED is still the king when it comes to image quality (at a premium but still sane price). The G2 also has the company's brighter OLED evo displays this year, plus it supports 4K at a zippy 120Hz so your games won't feel the dreaded lag.
The trouble with "disturbing the Force" with a new TV is that you might also need a new sound system and upgraded HDMI cables (for 4K 120Hz), which adds cost and hassle of setup. Plus, I might have to contend with the kids coming in and watching even more TV. So, this is remaining on the wishlist for now. – Alfred Siew
What are your wishlisted gadgets this holiday season? Tell us over Facebook or e-mail.