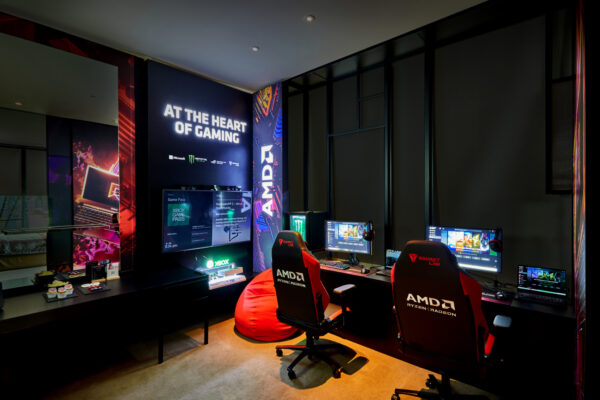 Missing your favourite games while travelling? Don't worry, now you can fire up the new Call of Duty: Modern Warfare II game or race a few rounds in Forza.
That's if you stay at Parkyroyal Collection Pickering hotel in Singapore. Through a partnership with chipmaker AMD yesterday, the hotel now offer guest rooms featuring gaming PCs and Xbox game consoles.
Parkroyal offers two types of gaming experiences. The AMD Gaming Suite is a fully themed Urban Suite with gaming aesthetics, two Xbox consoles and two AMD laptop gaming stations with 27-inch monitors from Asus.
There is also a small fridge with Monster Energy drinks for some sugar rush during intense gaming sessions. Yes, for the hardcore.
Guests can also opt for the AMD Gaming Pack, which is an add-on option for standard hotel rooms. The package comes with one Asus AMD gaming laptop attached to a 27-inch monitor and an Xbox console linked with the room's flatscreen TV.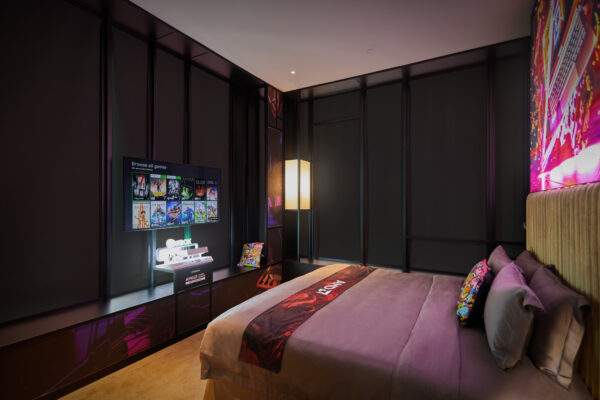 If you're an AMD fan, you might be happy that Parkroyal has decorated the bed with an AMD bed runner and Ryzen pillows to make you feel more comfortable when fighting aliens on the screen.
To be sure, this is not the first time a hotel chain has offered such a service. In May this year, Fairmont worked with Razer to create gaming rooms that can rented out in two- or four-hour slots. Unlike Fairmount, Parkroyal offers its gaming gear as part of a hotel stay.
The AMD Gaming Suite can be booked via the Pan Pacific webpage. Gamers can also go to Trip.com to include the AMD Gaming Add-On Package with the hotel room reservation at the latest listed price.