Hot on the heels of its Galaxy S7 and S7 edge launch in Singapore last week, Samsung is pulling out the stops to win over consumers with a promise of easier upgrades and cheaper repairs.
It unveiled a concierge service yesterday that lets those who buy the new flagship phones to easily upgrade to a new model next year.
By paying a flat fee of S$38, these customers can go for a new Galaxy phone, when it's out, with the help of a generous "fee waiver" from Samsung to cover early re-contract fees.
The devil is in the details, of course. Those who re-contract with their respective telecom operators will have until the 21st month of their contract to enjoy this benefit.
The downside is that Samsung will only cover the re-contract fee. That means if your re-contract penalty is $200, Samsung will only cover that amount and not $350.
Only those without a contract will get to enjoy the maximum $350 rebate in the 12th to the 17th months after purchasing their Galaxy S7 or S7 edge.
That's not all. The old phone must be surrendered to enjoy the subsidy.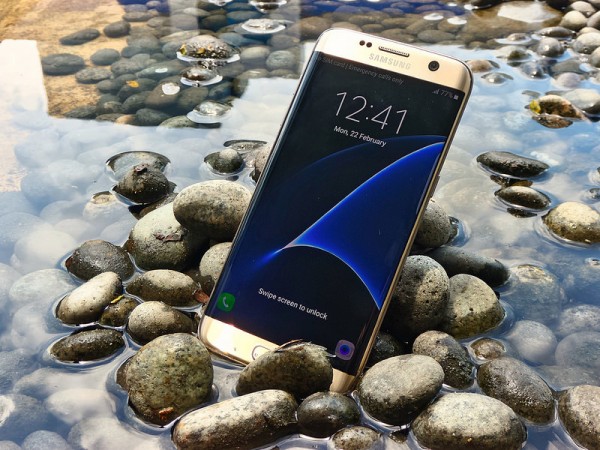 Though that's seemingly the most interesting part of a programme that's unique to Singapore, the Samsung Concierge offering also promises better service.
For once only, you can ask for on-site assistance and repair at your convenience. That means Samsung will have an army of technicians running around the island to service your phone at your home or office.
For phones with lapsed warranties, there's a 50 per cent discount for repairs such as cracked screens and water-damaged electronics.
If you buy the phone along with the service, there is a 30-day one-to-one exchange option for lemon units too. Samsung will even help you transfer your data to your new phone, free of charge.
Sounds too good to be true? Well, the service is attractive but it isn't perfect.
One question users should ask is the resale value of their Samsung phones. If you can sell your old handset months down the road at your friendly neighbourhood store for, say, $450, you won't have to sign up for the free waiver.
You can use the money to buy any other phone, not just Samsung's next big thing. That assumes the price of the Galaxy S7 holds up well, of course.
To be fair, it's hard to fault Samsung for coming up with an interesting programme to build brand loyalty and stickiness. The big question lies in whether you want to stay with Samsung in future.
Many users have turned to cheaper options and some are staying away from telco contracts that tie them down. This means they are not upgrading to the latest flagship every year and may not be attracted as much to Samsung's new offer.
The Korean electronics giant has said it would consider extending the programme to its other phone models, beyond just the top-end Galaxy S7 range.
If that happens, it could net more users than just the early adopters of its most expensive phones.