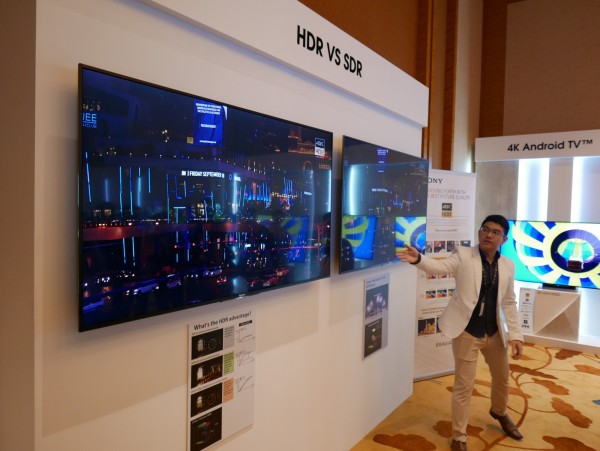 If you're buying a new TV soon, Sony wants to sell you brighter images and more realistic colours promised by its new Bravia TVs this year that feature HDR or high dynamic range technology.
Out in Singapore this month, the top-end models will all feature 4K resolution and come in sizes up to 75 inches for large living rooms.
The key, however, will be the HDR technology that is becoming a main selling point after the curved TV and 3D goggle fads of previous years. The difference, however, is that HDR does actually improve your images.
Sony's flagship Bravia X93D, for example, promises brighter images along with improved contrast and more vibrant colours for HDR video sources that are coming online from Amazon and Netflix.
With an HDR-enabled display, you get to see really bright parts of a scene, say, sunlight reflecting from the water, turn up really brightly. So bright that you might have to squint, like in real life.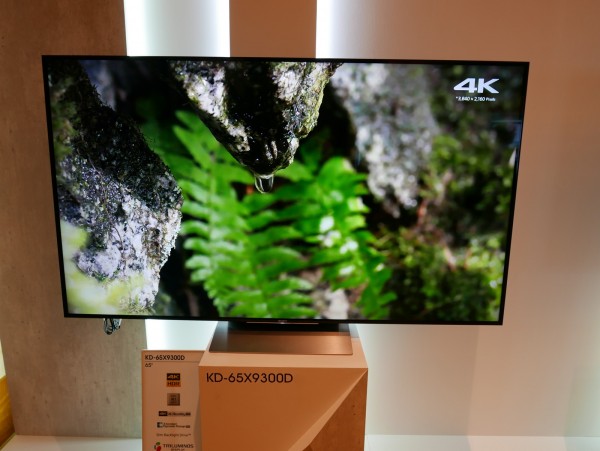 That's the theory, at least. Sony isn't the only one doing HDR, so it's keen to show it's got the best display technologies out there.
So keen that executives at a Singapore launch yesterday placed a Bravia TV next to a Samsung model from 2015, with the competitor's colour and brightness tuned to the max.
Clearly, the Sony TV looked better with richer colours and a more dynamic, 3D feel. Many things are under its control in the demo, of course, such as the short video track used, but the Japanese company is keen to grab a piece of the market back from its Korean rivals.
Not only is it gunning for rival LCD screens, which make up most of today's flat panel TVs. It's also trying to persuade video buffs that it's LCD panels are able to show blacks that are as black as what one gets on the much-loved OLED panels from LG.
Seeing is believing, of course. Unfortunately, Sony didn't place one of its new X93D TVs next to an LG OLED TV.
Sony is also selling its TV sets' look and feel. The really neat cable management at the back now lets you do away with messy wires running behind the screen.
Other touches are not quite as successful. For example, why would you bother dressing up the side of a screen with a nicely designed gold-coloured line? Only if you think people would like peering at it from the side.
Good news is, all the models support Android TV, so you can easily download apps as you would on your smartphone. There are ones that let you browse your network drives for movies as well as the usual apps to stream Netflix and YouTube videos.
You also get nifty voice search with the new Sony TVs. Press a button on the remote and you can literally tell the TV to launch YouTube and find video trailers of Superman, for example.
Prices are not out yet for the new Bravia TVs, which include the top-end X93D as well as the X85D and the curved S85D, which feature lower levels of contrast.