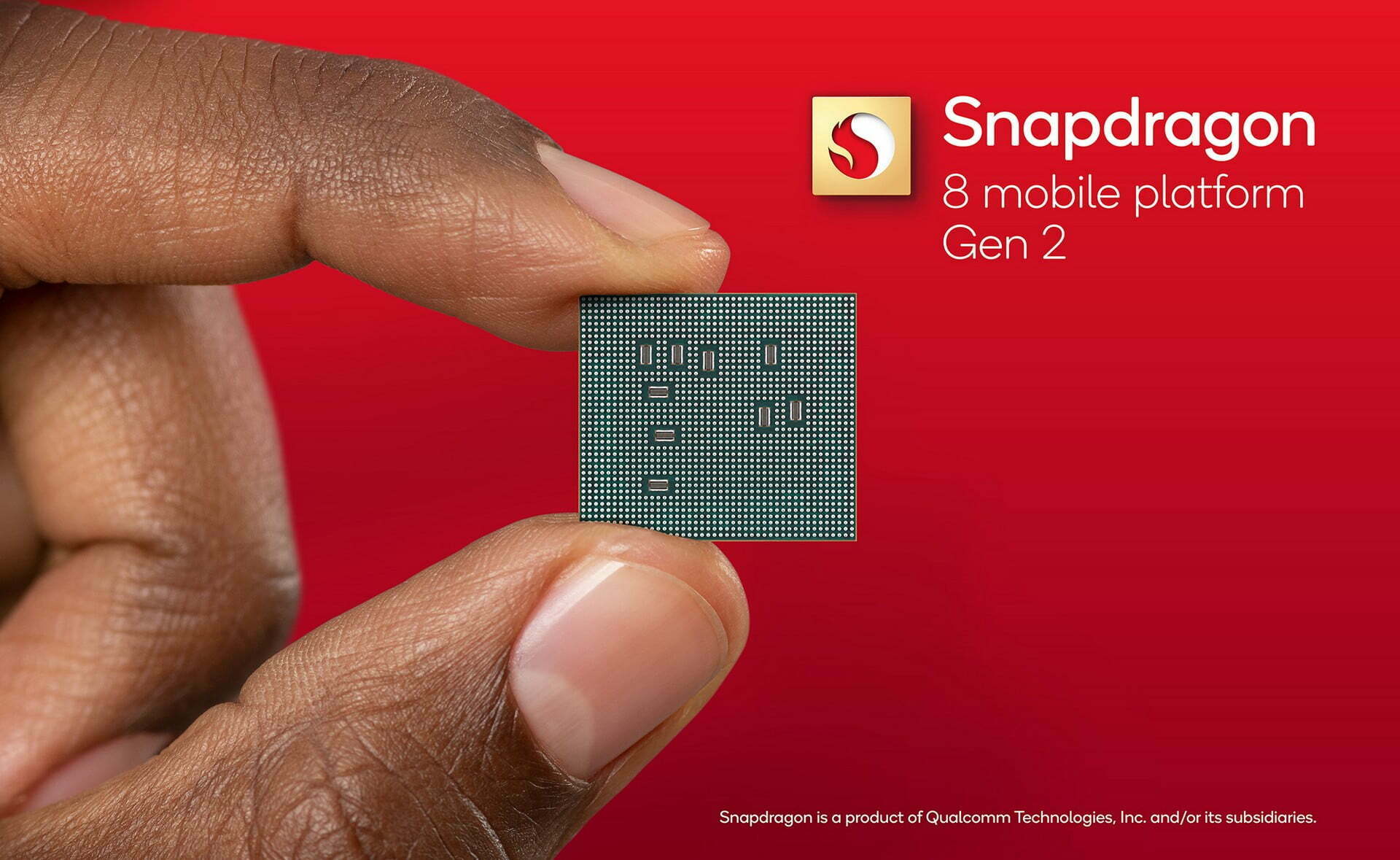 Faster, better and higher performance, promised Qualcomm when it unveiled its latest Snapdragon 8 Gen 2 mobile chipset, which will be powering many Android phones over the next few months.
The chip company has leaned heavily on AI, using it to drive the Gen 2 platform. Features offered by on-device AI technology include real-time ray tracing, the ability to sense and optimise different "layers" in photos, dynamic head tracking for spatial audio, improved sound experience on ear buds, headphones and speakers and massive connectivity upgrades.
The new chipset now features an upgraded Hexagon Processor with support for high-performance and low-power AI inference and dual AI processors in Qualcomm's Sensing Hub.
At Qualcomm's annual summit held at Maui, Hawaii, earlier this week, the company said several new Android phones in 2023 including OnePlus, Oppo and Xiaomi will sport this next-gen chip.
ABI Research, a global technology intelligence firm, said this was a huge development because it significantly boosts AI inference capabilities in phones.
"One real benefit is the ability to perform on-device natural language preference inference, enabling real-time on-device speech-to-text and text-to-speech across multiple languages," said Lian Jye Su, research director for AI and machine learning at ABI Research.
This feature helps with voice-enabled transcription and translation while improving the assistive technology in smartphones, making them more inclusive," he added.
Photography is a key area where the impact of AI technology will be almost felt immediately by mobile phone users.
The new Snapdragon 8 Gen 2 chipset will enhance photos and videos automatically and in real-time using semantic segmentation.
It does this by harnessing an AI neural network to make the camera aware of and individually optimise elements such as faces, hair, clothes and skies.
At the Hawaii summit, Qualcomm also clearly staked its aim to expand beyond mobile phones to the PC and wearable sectors.
Senior vice president for compute and gaming, Kedar Kondap, said: "Our vision is to drive the convergence of mobile and PC, bringing the best of the smartphone to your laptop."
"Enhanced software, custom hardware, unprecedented connectivity, and broad ecosystem support set Snapdragon compute products apart from the competition," he added.
To this end, it announced several collaborations with companies such as Samsung, Microsoft, Adobe, Lenovo, Oppo and Xiaomi. They are working closely to optimise the Snapdragon 8 Gen 2 chipset for their devices.
Another effort that stood out was Qualcomm's move into the most talked-up sector this year: metaverse.
Its new chipsets will be used to make new XR devices – augmented reality, virtual reality and mixed reality devices – that are thinner, more stylish and have better connectivity.
It is working with Adobe to create a standard for metaverse development especially in the way data is collected, aggregated and used to create virtual worlds. This is a key step towards ensuring that metaverses are interoperable and compatible with each other.
Qualcomm had previously announced that it was working closely with Meta and other companies to make headsets like the Meta Quest Pro and Lenovo Think Reality A3 for users to "enter" the virtual world.
Qualcomm is going up against Apple and Google who have developed new chipsets that pack in AI features for their devices.
Last week, another company, Taiwan-based Mediatek unveiled its new chipset called Dimensity  9200, its latest 5G chipset powering the next era of flagship smartphones.
It also boasts extreme performance and intelligent power efficiency. Like the Snapdragon 8 gen 2, Dimensity promises immersive all-day gaming experiences, ultra-sharp image capturing and support for connectivity upgrades.
The chipset also packs MediaTek's HyperEngine 6.0 Gaming Technology for fast, fluid action so gamers can immerse themselves in every scene, in epic detail.
Globally, there is a supply chain choke for components as economies slow down gradually, due to inflation.
Consumer spending on white goods has slowed, in turn the demand for chipsets from cars to washing machines has stalled. Qualcomm says its efforts are to work ahead, to identify products and solutions that it can expand to.