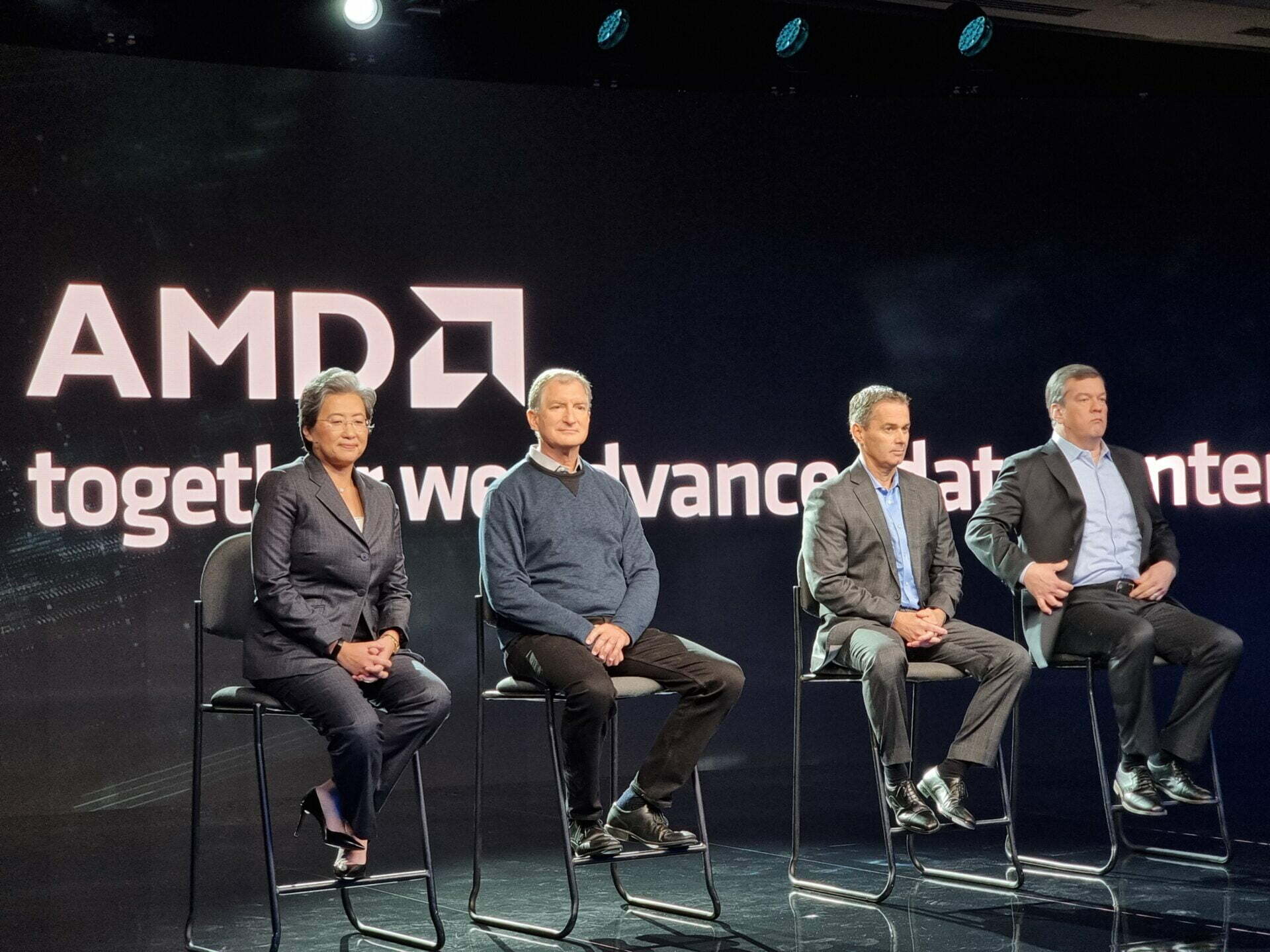 AMD is confident of meeting higher demand for chips – including the newly launched 4th-gen EPYC Genoa – and is "very excited" about its ability to ramp up to generally high volumes throughout next year, according to AMD chair and chief executive, Dr Lisa Su.
Asked by the media on its capacity to deliver at scale, Dr Su said, "We were somewhat constrained after the last 12-plus months as we were limited by things like substrate capacity, but we've resolved most of these as at the end of this year."
Agreeing, AMD senior vice-president and general manager for servers, Dan McNamara, said he expects demand not just from upgraders, but also those seeking to consolidate operations to reduce running costs in the higher-cost environment.
"When you think about what has been happening since the pandemic, there has been no real sort of going back and there is a payoff to the cycle going on," said McNamara. "So, we are pretty excited and ready (to meet the demand)."
Turning her attention to developments like inflation and geopolitical tensions, Dr Su emphasised that while AMD invests on a three-to-five-year roadmap and that has not changed, there is un-evenness in growth which they are coping with through diversity in their business areas.
"Some of the consumer businesses are more challenged as we go through some of these macro situations, but then our datacentre and embedded businesses are very strong," she said.
"So, I think the diversity of AMD's business actually gives us a lot of strength managing through what is a challenging macro environment," she noted.
AMD senior vice-president and general manager for datacenter solutions, Forrest Norrod, said that despite headwinds, companies continue to need to maintain IT operations and provide digital services to customers, and the latest AMD chips allow them to do so more efficiently and cost effectively.
"As people are feeling the pain or the pressure of budgets, one way they can do more with less is by embracing (the new chips)," he added.
In a separate question-and-answer session for the Asia-Pacific media, corporate vice-president for EPYC product management, Ram Peddibhotla, confirmed AMD's close partnership with its supply chain partners, and their confidence in meeting demand.
He also re-iterated the value of the new chip in one of the fastest growing regions, where space can be a luxury, such as in densely built-up Singapore.
"The ability to service twice or more the number of services within the same built footprint is important, even more so when costs are steeply rising," he said.