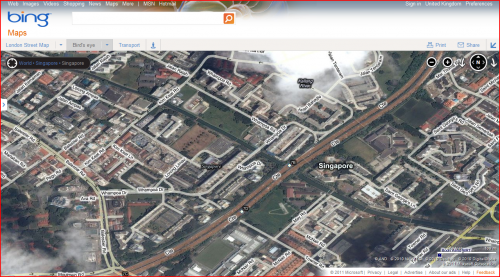 Microsoft is partnering with Dell to build a green data centre that will power Bing Maps' suite of geospatial imaging applications. The centre is located on the grounds of a Microsoft facility in Boulder, Colorado.
Dell claims that the new data centre is highly efficient in energy consumption, thanks to a cooling system that uses air with evaporative cooling technology to achieve a Power Usage Effectiveness (PUE) rating of as low as 1.03.
PUE is a measure of how much of power is used by computing equipment, sans power consumed by cooling systems and other energy overheads.
As a guide, a Yahoo data centre in Lockport, New York, built using a chiller-less data centre design known as the Yahoo Computing Coop, has a PUE rating of 1.08.
In building the data centre, Dell said the challenge was to design a "modular outdoor solution" that was optimised for power, space, network connectivity and workload performance.
Roy Guillen, vice president and general manager of Dell's Data Centre Solutions Group, said: "In working with Microsoft, we've been able to produce a highly innovative and cost effective microsite to house their world class imagery offerings".
Brad Clark, Microsoft's group program manager for Bing Maps Imagery Technologies, concurred.
He said that the company's goal was to push technological boundaries and build a no-frills high-performance data centre to deliver complicated geospatial applications that can 'quilt' different pieces of imagery into a cohesive mosaic for its users.
Bing Maps differs slightly from its closest rival, Google Maps. Besides touting satellite and aerial imagery, Bing Maps has a Bird's Eye view that lets you visualise how things would look like from a low flying aircraft. Its Streetside feature is similar to Google Streetview, though Microsoft does not seem to have captured street images of Singapore.