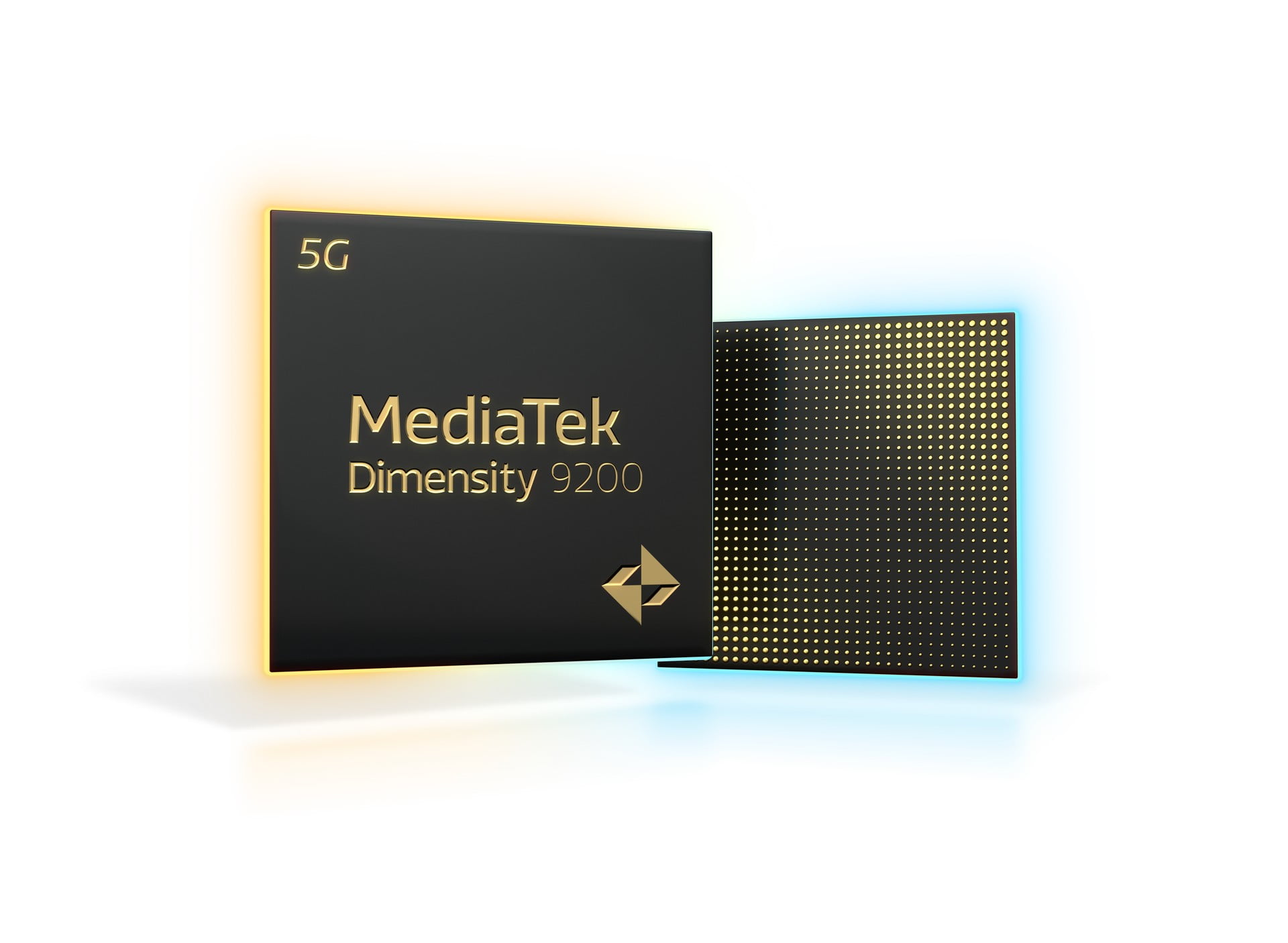 MediaTek has just unveiled its newest 5G chipset, the Dimensity 9200, that is aimed at powering the next generation of flagship smartphones with improved performance and power efficiency.
To be used in phones out as soon as the next month, the new chipset is said to be the first to integrate an Arm Cortex X3 core with operating speeds over 3GHz.
Another first is the Arm Immortalis-G715 graphics processor, which features a hardware-based ray tracing engine that promises to boost graphics performance in demanding games.
The new Mediatek chipset also comes with the Cortex A-715, a 32-bit multi core processor which operates at speeds up to 2.85GHz, and the Arm Cortex-A510 which runs at 1.85GHz.
These are optimised to improve power efficiency in combination with MediaTek's innovative thermal package design that keeps smartphones cool, according to the company.
The Dimensity 9200 is manufactured with a 2nd-generation 4-nanometre process at Taiwanese semiconductor firm TSMC, the choice of many top-end phone makers.
MediaTek's new chipset also includes display technology that supports Full HD+ resolutions at up to 240Hz, WHDQ up to 144Hz and 5K up to 60Hz, with an adaptive refresh rate technology for a smooth user experience.
Another feature is the LPDDR5X DRAM (Dynamic Random-Access Memory), which has support for up to 8,533Mbps memory, the fastest of its kind for smartphones. These features are expected to make newer smartphones much faster than current models.
The Dimensity also includes several artificial intelligence (AI) features, such as the built-in 5G modem with AI for faster network searching and faster 5G recovery out of dead zones.
This promises users a seamless 5G experience, since a phone using the chipset will be able to swap between long-reach sub-6GHz and super-fast mmWave connections simultaneously.
The Dimensity 9200 is also power efficient, says MediaTek. It can provide up to 45 per cent energy savings with visual applications.