This is a question that will crop up more often from now, seeing that the first 5G phones from Samsung and Huawei have started appearing in shops in Singapore.
Indeed, there was a bit of a mini contest going on a couple of weeks ago, when Huawei debuted the 5G version of its Mate 30 Pro flagship smartphone days ahead of Samsung's Galaxy S20 Ultra, the first 5G phone in Singapore from the Korean manufacturer.
Certainly, phone makers are seeing 5G as the next big thing, ever since the first networks went into service in the United States and South Korea last year. Should you, as a consumer, think about buying a 5G phone now in Singapore?
Well, the short answer is "not yet". Having the phone is one thing – you still need a network for it to work its magic.
In Singapore, the government regulator has just called for bids for 5G licences and the results will be known later this year.
That's the earliest telecom operators can start rolling out their networks and the government expects only half of Singapore to be covered by 5G signals by the end of 2022.
That's more than a full two years away, which means you would likely be ready to buy a new phone when the first networks have some meaningful coverage in Singapore.
Of course, you can argue that telcos might build up their networks faster than that so they can quickly get people to sign up to 5G and start making money.
However, should you buy a phone based on an assumption that the telcos here – there will be two licensees and possibly some virtual operators – would set up their networks ahead of time?
The answer, again, is no. There isn't a good reason to get a 5G phone before the networks are up in Singapore, certainly not before the telcos even have a licence to set them up.
Of course, with your 5G phone, you could be among the first to log on to the earliest networks to come online, but is patchy coverage in only parts of the country what you should be paying for?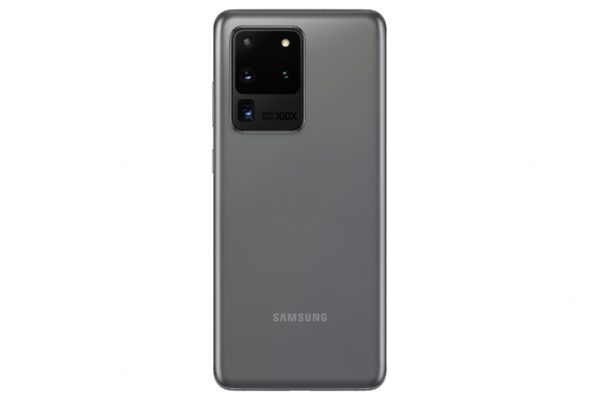 Okay, the Galaxy S20 Ultra comes only in 5G, so you have that feature whether you want it or not. But what about the subscription fees you have to pay the telco to be the first on the network? That's a premium that may be harder to justify.
Let's also not forget what you're getting for 5G. It's true from early tests that users on the speedier lane are getting faster downloads, but in truth, there hasn't been a breakthrough "need" for consumers yet.
Just like when 3G and 4G came along, there is still a search for new uses for the new network. More speed is always good but you still need a reason to justify paying more for it.
To be sure, the argument will change as we get closer to the rollout of 5G services here in Singapore. By the end of the year, there could be more 5G devices in the market, as more networks roll out around the world. This means cheaper phones.
Research firm Omdia expects 5G devices to cost from US$700 (S$981) to US$800 in the next two years, as more 5G models come into the market.
These prices are not low by most measures, but they are still lower than what you pay for current models. In Singapore, the Galaxy S20 Ultra costs S$1,898, while the Mate 30 Pro goes for S$1,498.
So, for Singapore consumers, there is no need to rush out to buy a 5G phone now. Yes, all those 4G models are fine today because by the time the 5G networks are up here, you'd likely be ready to buy a new phone.