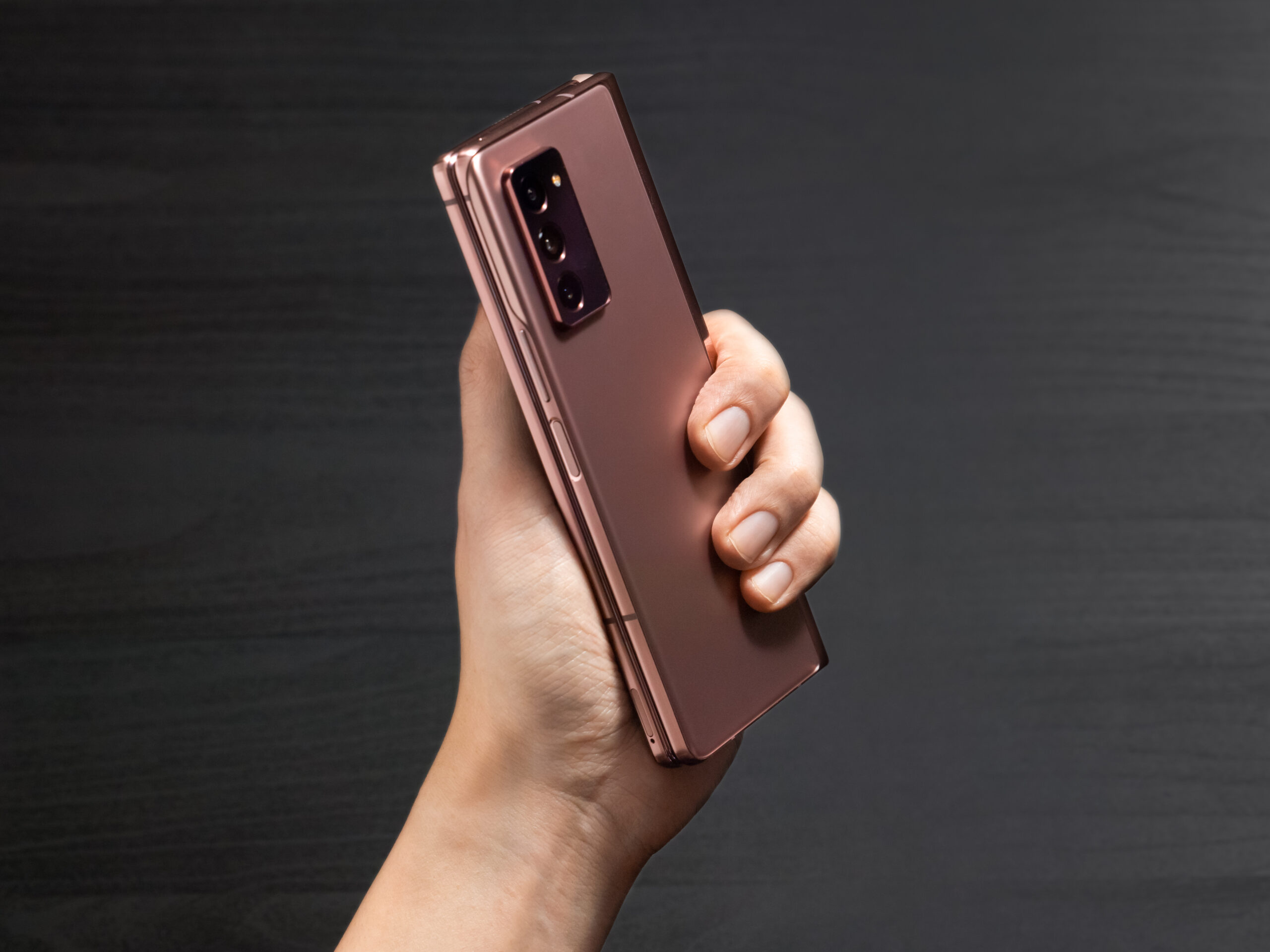 Samsung took at second stab at a foldable phone design this week with a souped-up Galaxy Z Fold2 phone that sports a larger screen at the front and a truly flexible screen that works at multiple angles.
Unveiled at an online event on Tuesday, the new phone looks a lot more refined and polished, thanks in part to the latest foldable technology and a neater design.
For starters, the front screen has been upsized from a small 4.6-incher to a decently sized 6.2-inch screen that stretches closer to the edges of the device. Yes, rather like a regular phone today.
Flip the phone open and the large foldable screen inside lets you in on a 7.6-inch AMOLED display that turns the phone into a tablet of sorts. Unlike before, there's no ugly notch at the corner and the screen reaches the edges of the device as well.
With this, you can fire up your favourite Netflix shows, view a Powerpoint presentation or even open multiple windows at once with a device that slips into the pocket.
Well, at least for pockets that are deep enough, physically and figuratively. The 282g phone is heavier than most smartphones today and it's not expected to cost much less than the roughly S$3,000 that the original Galaxy Z Fold cost last year.
What you do get is two devices in one, anywhere you go. As a productivity tool, the Galaxy Z Fold last year turned out better than expected, as far as our review went.
This year's Galaxy Z Fold2 is expected to win over a niche audience once again. Yes, the well-heeled who want a tool that looks like a conversation piece as well as a handy tool on the road.
Seen that way, the biggest upgrade this time is the screen that can stand on its own at various angles, unlike last year's model, which had to be folded or laid out flat.
Just like the foldable Galaxy Z Flip phone earlier this year, the new Galaxy Z Fold2 makes use of an updated hinge and screen design that let you fold it into a L shape.
This is a great way to view information on a split-screen. Yes, rather like those good, old Psion personal digital assistants, for those old enough.
Samsung's so-called Flex mode is one key improvement for this year's folding phone and might just attract more fans onto the bandwagon. In terms of usability, it certainly opens up new possibilities.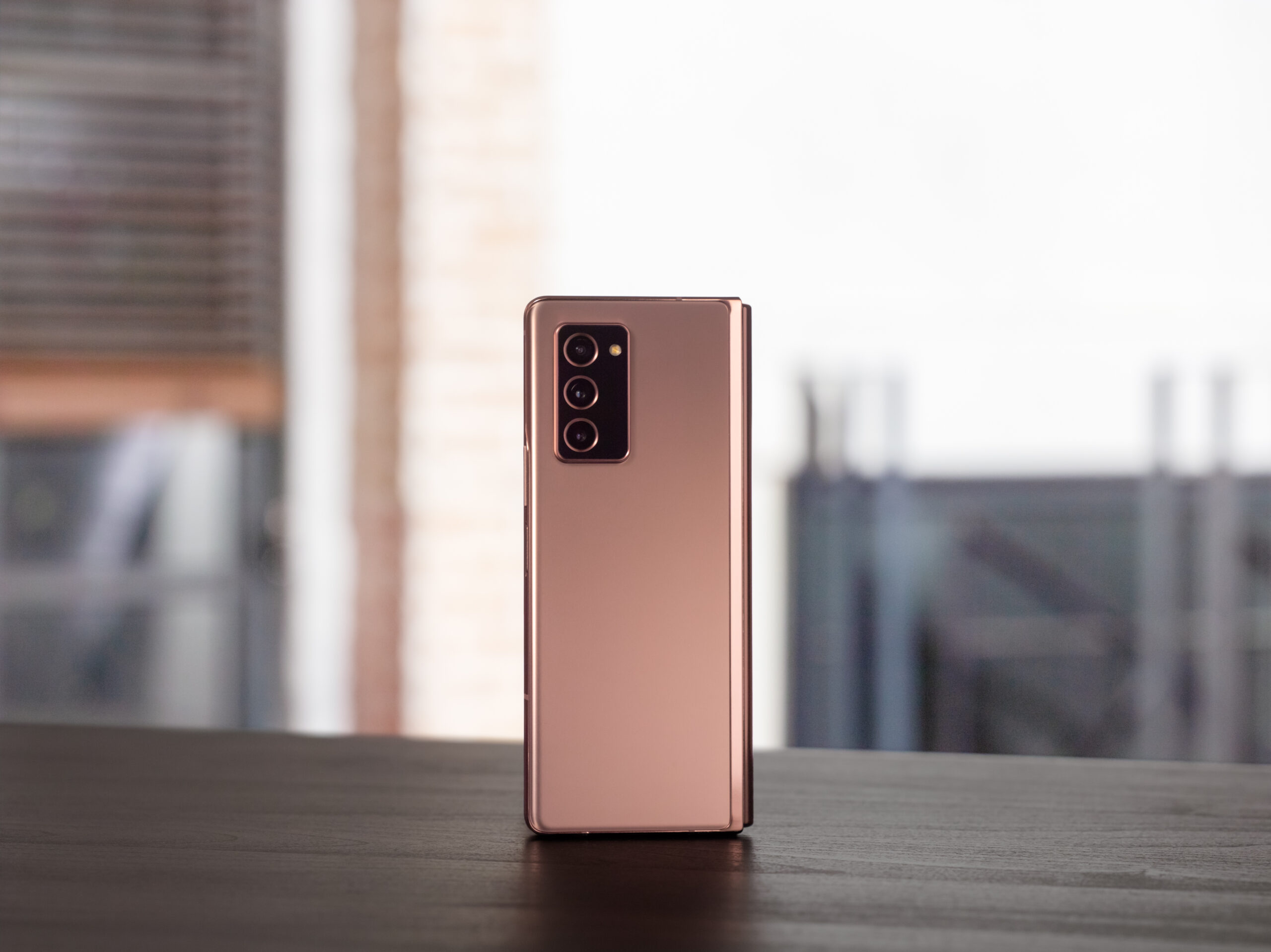 As you'd expect, the Galaxy Z Fold2 is packed with the latest hardware under the frame as well. Included are an octa-core processor, 12GB of RAM, either 256GB or 512GB of storage and 5G connectivity.
When it comes to cameras, it has a 10-megapixel selfie camera on the cover and a similar one inside as well, so there are many ways to capture that profile picture for Instagram.
The rear triple-camera array looks like what you get on a Galaxy Note 20, but they are not the same. Here, you have a 12-megapixel ultrawide camera, a 12-megapixel wide-angle camera an 12-megapixel zoom camera with up to 2x optical zoom and 10x digital zoom.
To power everything up, Samsung has included a 4,500mAh dual battery, which you'd expect to be similar in design to the Z Flip. However, you'd be right to question if that's going to last as long as regular smartphones with smaller screens, some of which offer roughly the same capacity.
Ironically, because you are using a new screen technology on the Galaxy Z Fold2, some things aren't the same as on regular flagship phones. Instead of an in-screen fingerprint sensor, you get one on the power button, for example.
Those who want a new way of using their phones won't mind, of course. For them, the Galaxy Z Fold2 looks, at least on paper, to be a more polished version of last year's foldable phone.
We'd be trying out the Galaxy Z Fold2 later. Look out for the hands-on impressions and review.