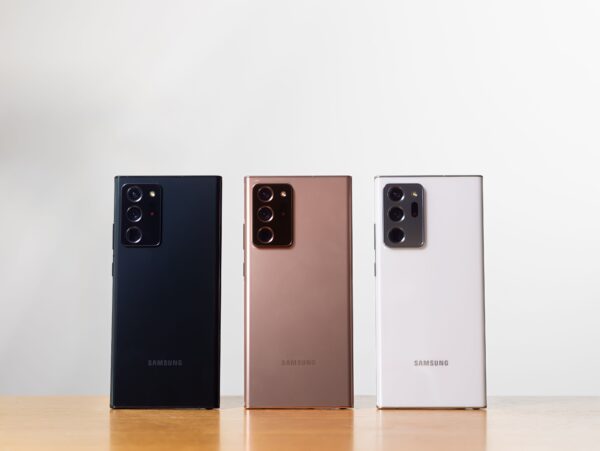 Samsung yesterday unveiled its latest Galaxy Note 20 Ultra flagship phone with souped-up camera capabilities and a slightly larger screen, as it looks to a market wrecked by a global pandemic to jumpstart sales for its devices.
The top-end model with a trademark stylus is aimed at "loyalists" who seek the latest and greatest hardware, the South Korea electronics giant said yesterday, while the Galaxy Note 20 and Galaxy Note 20 5G also out in Singapore will come with slightly smaller screens and less powerful cameras.
With a 6.9-inch Dynamic AMOLED 2X screen, the Galaxy Note 20 Ultra is pushing the boundaries of how large a phone can be today. This year's flagship phone is slightly larger than last year's 6.8-incher on the Galaxy Note 10+.
Though sticking to formula, the design is attractive with a near full-frontal screen, save for a small punch-hole camera for selfies. There is a zippy 120Hz refresh rate for the Quad HD+ screen, which will be useful for gamers who want the fastest response.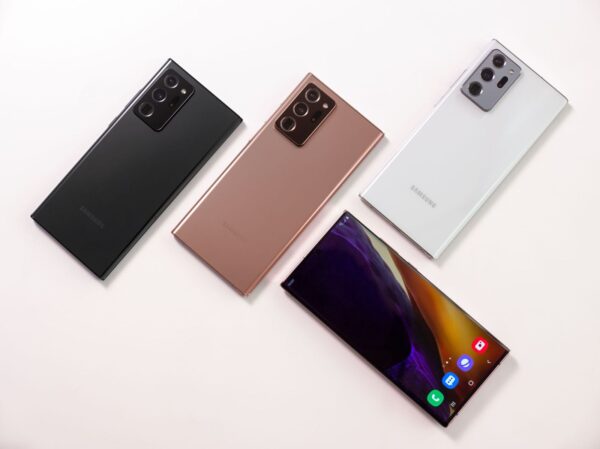 The latest phone also comes with a revamped camera array, with no fewer than three cameras in the rear plus a new laser autofocus sensor that promises to help photographers focus on faces better, for example.
The rear cameras here are a 12-megapixel ultrawide camera, a 108-megapixel wide-angle camera, a 12-megapixel telephoto camera. There is also a so-called Space Zoom feature that offers 5x optical zoom boosted to 50x through software.
The Galaxy Note 20 Ultra can also capture 8K video at 24 frames per second, so you can start firing up the camera, as long as you got enough storage for the large video files.
In the engine room, the processor that Samsung's units will use in Singapore are the company's own Exynos 990 octa-core processor. This will be matched with a good 12GB version of RAM – more than on some PCs – and 256GB of storage. The Note 20 Ultra models in Singapore will come with 5G.
What else does the S$1,898 phone bring? Well, Samsung is at pains to emphasise that the phone offers more than the latest hardware, which is expected of any new Galaxy Note phone.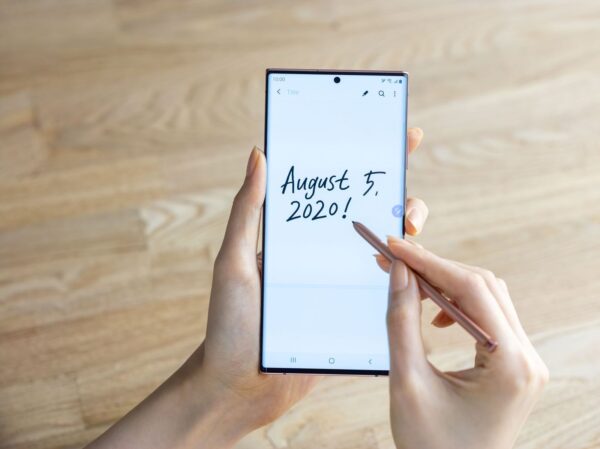 The stylus, for example, now offers lower latency, which means your strokes on the screen will feel more lifelike and responsive. In other words, a better way to take down notes.
Those who take notes with the Samsung Notes app while recording, say, a lecture can also go search for the words used in the audio and play back the recording from that particular point. Sounds like a nifty tool.
By working more closely with Microsoft, Samsung is also introducing some useful features for those connecting their phones to their PCs daily, especially when they work from home.
For example, through Microsoft's Windows integration options, a Galaxy Note 20 Ultra will be able to send messages, manage notifications, sync photos and make and receive calls from the PC.
Later this year, a user can also fire up mobile apps from their PC screen, making sure there's less of the switching of screens during a busy day at work.
If that's the case, what happens to Samsung's DeX, which is the company's own interface to connect to PCs and larger screens. Well, DeX on the Galaxy Note 20 Ultra now lets you connect wirelessly to a TV, according to Samsung. You can text away on the phone while watching a video streamed from your phone to the TV.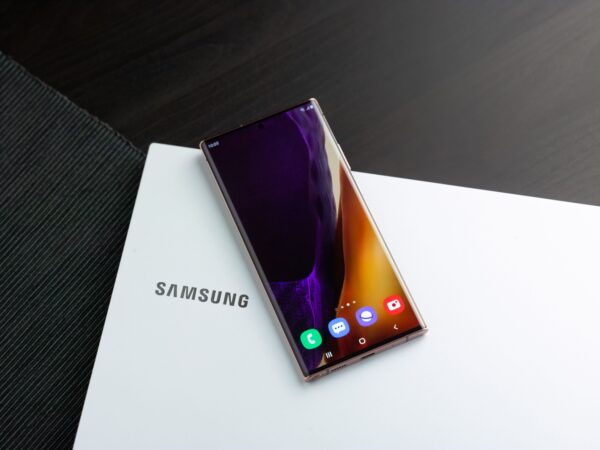 True to form for a gadget that always brings the latest technologies, Samsung has stuffed in its new phone Ultra-wideband (UWB) wireless technology, something that has been in the works for decades.
This could potentially turn the Galaxy Note 20 Ultra into a digital key, letting you unlock your home easily. Or it could let you easily connect with nearby users, sharing information quickly.
To be sure, this is still new and the applications still need to be developed, but the Galaxy Note 20 Ultra could be the first of many to adopt the new wireless technology, which should work alongside Bluetooth and near-field communication.
With all these features thrown in, it's necessary that the new phone packed in some serious power. Inside the chassis, there is a 4,500mAh battery, which Samsung claims can be juiced up in half in just 30 minutes.
A smart battery management system charges the battery depending on your usage patterns, possibly enabling battery longevity. Of course, the phone can be charged wirelessly as well.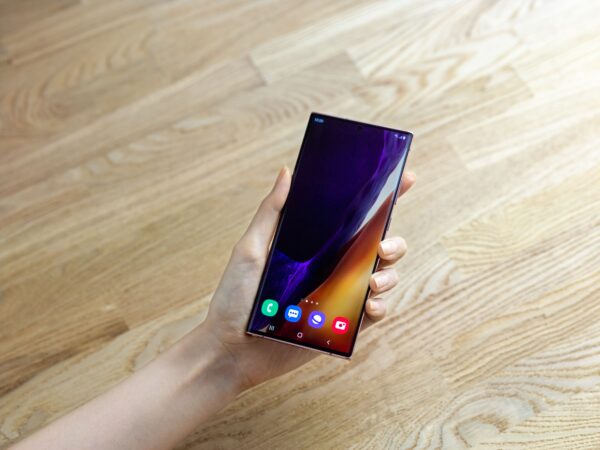 As we have said before, a phone that costs almost S$2,000 is rather excessive. While Samsung has kept the most expensive phone this year at S$1,898, the same as last year's flagship Galaxy Note 10+, you get half the built-in storage this time.
So, for the Galaxy Note 20 Ultra, S$1,898 gets you 256GB of storage; for the same price last year, you would have got a Galaxy Note 10+ with 512GB.
In a way, that's inflation in phone prices despite the poor shape of the economy today. Consolation this time? You get the Galaxy Buds Live earphones free when you preorder the Galaxy Note 20 Ultra from today – those are worth S$288.