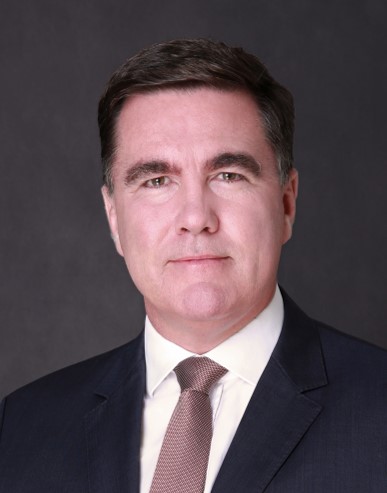 With more businesses looking to revamp their IT systems to cope with the pandemic's disruption, many are turning to SD-WAN or software-defined wide area networks to modernise their networks, according to technology vendor Silver Peak.
The American company inked a deal with Singapore telecom operator StarHub in June to deliver SD-WAN services to business customers here, promising to more easily manage networks that link up offices, data centres and customer touchpoints.
SD-WAN promises to connect business users to cloud-based apps more seamlessly, unlike traditional hub-and-spoke network setups that often include more hops across the network and higher latency.
Like many transformation efforts accelerated by the pandemic, those to modernise a network have gained momentum in Singapore businesses as well, said Dean Vaughan, Silver Peak's vice president for Asia-Pacific and Japan.
Doing so gives these businesses a far more transport options than before, he tells Techgoondu, in this month's Q&A.
NOTE: Responses have been edited for clarity and brevity.
Q: What kind of customers are the most likely to be using StarHub's new SD-WAN solution based on Silver Peak's technology?
A: For Singapore-based customers, it is all about Internet breakout from their branch offices directly to their cloud providers' point of presence here in Singapore, and if the application is untrusted, breaking the traffic out to their cloud security and secure access service edge (SASE) providers.
Traditionally, data is backhauled from the branch offices to a central data centre then off to the cloud provider. When this occurs, there are two problems.
The performance for the end user significantly diminishes, and the customer is charged a fee simply for the data that is routed through a hosted data centre provider.
For Singapore customers with a global presence, the above point applies. In addition, they reap the benefits of significant cost savings by leveraging lower cost broadband services rather than expensive global Multiprotocol Label Switching (MPLS) services.
Simply put, the customer now has far more transport options at their fingertips than ever before and are no longer beholden to global MPLS providers.
For Singapore customers with presence in ASEAN, traditional MPLS links across ASEAN are notoriously unreliable and, in many locations, not available.
StarHub can now provide greater reliability throughout ASEAN by offering their customers the ability to leverage other transport services such as LTE (Long Term Evolution) and fixed broadband, which in many locations are far more reliable than MPLS.
Q: Tell us a bit more about the centralised orchestration that the solution offers. How does that benefit businesses, say, moving from MPLS?
A: The centralised orchestration and management enabled by the Unity Orchestrator management software (a component of the Silver Peak Unity EdgeConnect SD-WAN edge platform), provides customers with complete observability and control of their WAN from a single pane of glass in real-time.
Our customers highly value its intuitive interface as their network managers can centrally define, assign and enforce policies in accordance with business intent to secure and control all WAN traffic.
We are essentially eliminating the cumbersome manual steps previously required to configure and connect remote and branch office users to applications wherever they reside.
Businesses looking to augment or replace their MPLS networks with any form of broadband connectivity can do so through the platform quickly and without business disruption.
The Unity EdgeConnect SD-WAN edge platform offers customers the flexibility to use any combination of WAN transport service from traditional MPLS services to broadband and 4G LTE wireless services.
For security, network managers can easily service-chain the EdgeConnect platform with leading third-party security infrastructure and cloud-delivered security services using a simple drag-and-drop interface in the Unity Orchestrator.
Here, they can centrally define and orchestrate granular security policies across the WAN. It is a powerful tool for distributed organisations to simply segment any combination of users, applications and WAN services into secure zones, and ensure that consistent security policies are automatically enforced across the enterprise.
Q: How has the current pandemic changed the way businesses have looked to SD-WAN as a solution?
A: There has been a significant shift in priority to cost savings. In the past, the primary drivers for SD-WAN were productivity improvements, but now it is saving costs with the primary goal to reduce expensive MPLS costs by moving traffic to lower cost transports such as broadband and LTE.
In the past, organisations were reluctant to take on the perceived risk of shutting down their expensive MPLS links and route traffic via broadband.
However, with the current economic environment, pressure on IT to save costs is necessitating a shift in risk appetite. As a result, customers are deploying SD-WAN in scale to provide options to reduce their global telecommunications costs.
Q: Do you see any momentum with businesses picking up SD-WAN in general?
A: There is significant potential for the growth in the adoption of SD-WAN in Singapore and across the region. The business productivity and IT cost efficiencies that SD-WAN solutions deliver are gaining increasing attention among enterprises across the region and globally.
Enterprises are turning to SD-WAN as a means to drive their cloud and digitalisation strategy. This is to deliver the highest application performance and bridge the gap between transition and transformation.