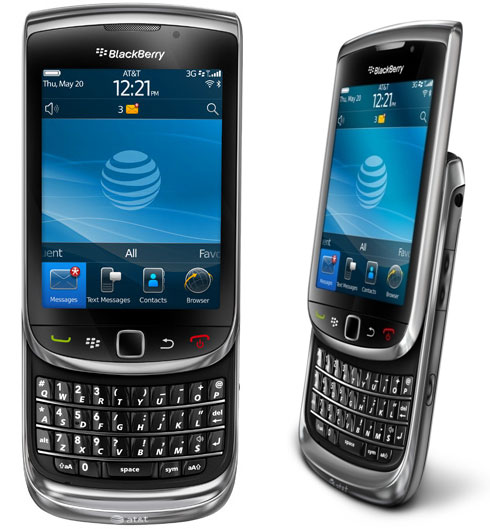 The BlackBerry Torch 9800 is RIM's first slider phone and represents an attempt to reclaim its mindshare among businesses who are increasingly lured by the use of the iPhone within the enterprise.
The Torch is a marked improvement over its predecessors, with a new BlackBerry OS 6 that offers a more intuitive user interface, a faster Web browser (through its acquisition of Torch Mobile), a 3.2-inch capacitive touchscreen and better integration with social network sites such as Facebook and Twitter.
The phone is well-built, with a screen that slides upwards to expose the Qwerty keyboard. The sliding mechanism is smooth and offers good tactile feedback, unlike the Motorola Droid which can be difficult to slide open at times.
Those who are not used to a BlackBerry keyboard could take a while to acclimatize to the keys and the layout of symbols, numbers and punctuation marks. Though the keys are small, I managed to type comfortably with good accuracy, though those with larger fingers might encounter more typo errors. For folks who prefer to use a touchscreen to type, there's an onscreen keyboard that will be activated when you slide the screen back down.
Other standard BlackBerry device features include the call and cancel buttons, plus the lock and silent mode buttons on the top left and right edges of the phone.
There is also an optical track pad for you to control the mouse cursor when you're browsing the Web. Or, use it to navigate the phone if you prefer not to use the touchscreen. I found myself using the optical track pad more often while typing on the hard keyboard since the track pad would be closest to the fingers.
The first thing you'll notice about BlackBerry OS 6 is its revamped home screen. Menu items can now be grouped into various categories including Favorites, Frequent, Downloads and Media. Your Favorite menu items are not limited to applications – you can also add website links or phone book contacts for quick access.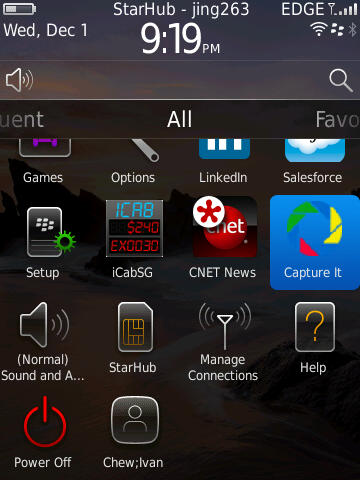 A new notification bar sits on top of the home screen to alert you to incoming messages, Twitter messages that make references to your Twitter handle and Facebook notifications. While you can jump straight into your inbox and Twitter from the notification bar, you have to fire up the Facebook app manually after receiving notifications on friend comments and requests.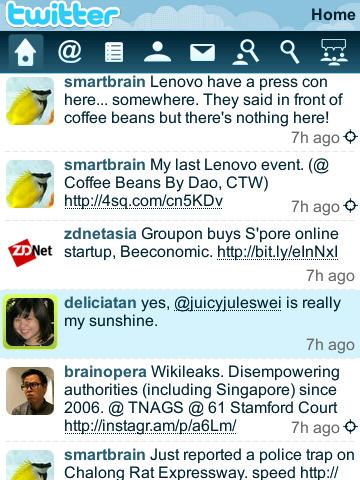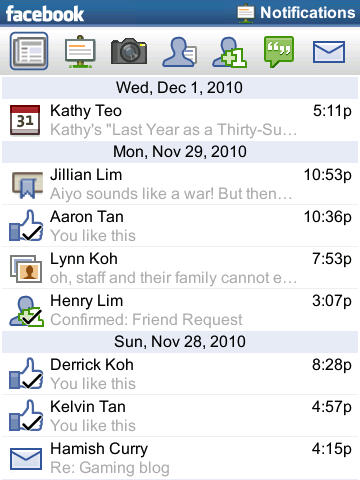 In BlackBerry OS 6, there's also a unified mailbox that not only includes e-mail and text messages, but also tweets that reference your Twitter handle. You can choose to read only e-mail messages in a separate inbox labelled with your e-mail address, though strangely, sent e-mail messages can only be read in the unified mailbox.
Setting up my Gmail powered e-mail account on a custom domain was surprisingly easy. I simply entered my e-mail address and password, and Starhub's BlackBerry Internet Service (BIS) configured the account automatically to work with the Torch. There wasn't a need to enter POP or IMAP mail server addresses.
While Web browsing on the Torch has improved significantly, it is still a tad slower compared to the browsing experience on the iPhone and Android devices. Font rendering slows down when zooming in and out of webpages. Though the Torch's browser can render HTML5 elements, Flash is unsupported.
The other big thing in BlackBerry OS 6 is the universal search feature that lets you search everything you have on the phone including apps, contacts, messages and calendar entries. You can also do a Google search, or a Google Local search to limit your search results to your current location.
The Torch comes with a five-megapixel camera which is capable of shooting images of decent quality. There are also various scene modes for you to play with, including one that helps you detect and focus on faces in your shots. A flash light is also handy for illuminating subjects in dim lighting conditions.
BlackBerry has bundled a variety of apps in the phone. YouTube, Facebook and Twitter work out of the box, while additional apps can be downloaded from the BlackBerry App World. Some BlackBerry apps, such as Salesforce.com and CNET News, are still unpolished compared to their iPhone and Android counterparts. Their awkward user interfaces and rough-looking fonts are made worse with a 480-by-360 pixel display that falls short of rival smartphones.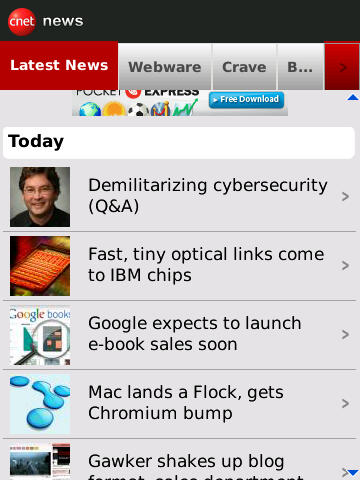 Bottomline: The Torch is a leg up over earlier BlackBerry handsets in usability and features, particularly in its integration with social networks that are fast becoming indispensable in business and private life. It remains the king of the hill in messaging, but that advantage is eroding as other smartphone platforms vie for a slice of the enterprise mobility space.