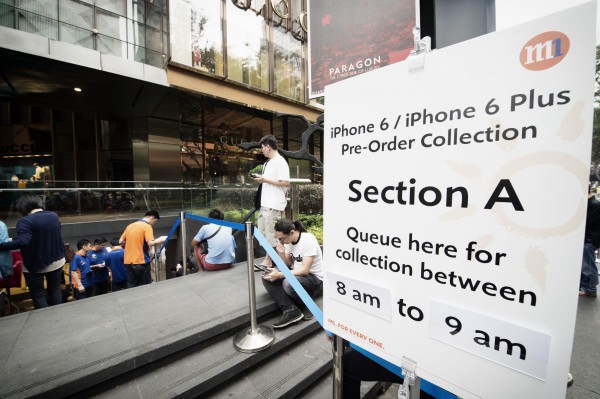 Queues formed at Singapore stores this morning for Apple's much-awaited return to the big time. Bigger iPhones, finally, are getting into the hands of eager Apple fans, who have had to envy Android users toting 5- and 6-inch screens for three years now.
But the biggest feature in the new iPhone 6 and iPhone 6 Plus is not the screen, but their ability to pay for items as electronic wallets.
Yes, the tap-and-pay technology known as near-field communication (NFC) has been around in Android phones for at least two years. What Apple has done with its new phones is to also round up a number of banks as partners to kickstart the system – right out of the box.
Indeed, Apple has been slow in this mobile payment game. In Australia, banks have been testing out this NFC technology with Samsung phones for a couple of years now. Buy a cuppa with a phone? Yes, you've been able to do that.
Go further back and you'd realise the Japanese have also been buying instant noodles at convenient stores or setting up customised karaoke playlists with their osaifu keitai – or wallet phone – for several years now.
The difference is in the hype that Apple generates. While the Japanese failed in exporting their i-mode mobile Internet technology, no thanks to the old European order led by Nokia, Apple is much more adept at selling concepts and ideas.
A quick reading of news reports covering Apple tells you it faces none of the critical questions other companies usually face with new technology. And these are from usually credible news sources.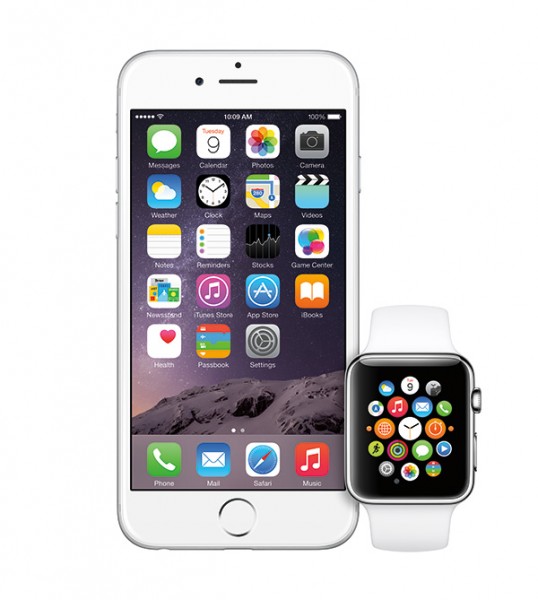 When the iPhone 4 first arrived in 2010, the Guardian newspaper called it "an object of rare beauty". Later, users found they had to hold it "correctly" or they'd not be able to make calls.
The new Apple Watch, unveiled days ago amid similar fanfare, has already been declared by the Boston Globe as the best smartwatch out there, even though Apple has offered no information on one important factor – battery life.
Arguably, Samsung has made more innovative smartwatches with its Galaxy Gear Fit, which has a curved screen that fits the wrist nicely, especially during runs. It doesn't get the free hype that Apple enjoys.
Yet, the likes of Samsung – and Switzerland's mechanical watch industry, said to be in peril – need not fight the hype. The hype is good for everyone. Where Apple has succeeded in the past, rivals have come in with alternatives that users demand and want.
Android phones and tablets are the best examples. Today, they outnumber Apple devices for one reason – people want choices that Apple doesn't offer. Whether it comes to screen size or customised interfaces, Apple still believes it knows you better than you know yourself.
Yes, choice, as we know, is a messy thing. So, someone has to "take the lead", especially in new technologies that involve many parties.
Apple doesn't always bring out the first devices in each category, but it doesn't fail to sell them to an enthralled media. With the hype it generates, non-techies are now asking about smartwatches. And Apple fans will buy anything that it comes up with.
That drives consumer demand. Whether you agree that Apple is the first or the best doesn't matter. What does is that the hype gets the non-techie companies in the game.
Banks and payment companies are now more focused on making mobile payment work, thanks to the publicity around Apple Pay. Music companies had sneered when Steve Jobs approached them in the 2000s with the iPod and iTunes, but they are not laughing now with the death of the CD.
Unfortunately for Apple, it will find that its "my way or the highway" method of doing things won't fit everyone. That's where its rivals will come in and offer the alternatives to users, as they have always done.
In PCs, you get an infinite variety of options today, compared to a Mac. For Android smartphones, you get hundreds of models to choose from, not just the few from Apple.
And soon, with Apple pushing for smartwatches and mobile payment, the self-fulfilling hype could just get things moving faster again. Unlike before, Apple doesn't lead the market. This means payment options will expand to Android and Windows Phone devices quickly too.
Which isn't such a bad thing then, this Apple hype. Seeing its fans rushing to buy the new iPhone – and dropping it while taking it out – may make many non-Apple geeks smirk. But that's not just to mock their religious commitment to a profit-making company, but in always believing the hype.