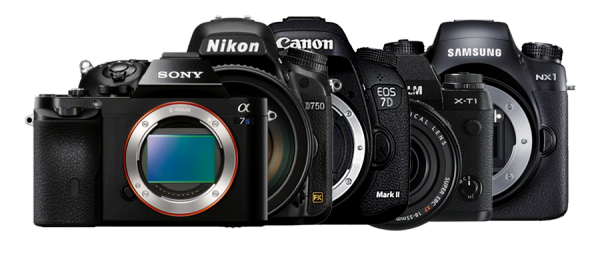 An eventful few months have seen a lot of semi-pro and enthusiast cameras being unveiled to capture the attention of users who seek high quality and competitive pricing at the same time.
Today, you get the choice of Sony's α7, Fujifilm's XT1, Canon's 7D Mark 2 and Nikon's D750. Not to mention the surprise of the pack – Samsung's NX1.

If that seems like a broad mix, it is. These cameras are each staking a claim for the best way forward in this segment of the market. Is a mirrorless system the future? Full-frame or APS-C (Advanced Photo System type-C)? We discuss six of the hottest shooters here.
Sony α7
Sony's foray into the mirrorless market started with its NEX mirrorless cameras. Now that has advanced into the first full-frame sensor α7 system.
The NEX system has often been lauded for its fast autofocus and having DSLR image quality in a small package. However, Sony had to improve on the ergonomics – a huge lens in front and a tiny body in the rear was awkward.
The new α7 solves that with a slightly taller body and better controls on the top plate. As it is "full frame", supporters of the α7 have adapted old film-era camera lenses to the body and the result in terms of image quality is quite astounding.
The α7 system has been popular in the market. The α7s, and α7R capture images in low light very well, and in high resolution, so this Sony mirrorless system seems to have all the bases covered to a wide range of photographers but the slow introduction of FE lenses along with a higher price point may be its Achilles' heel.
Nikon D750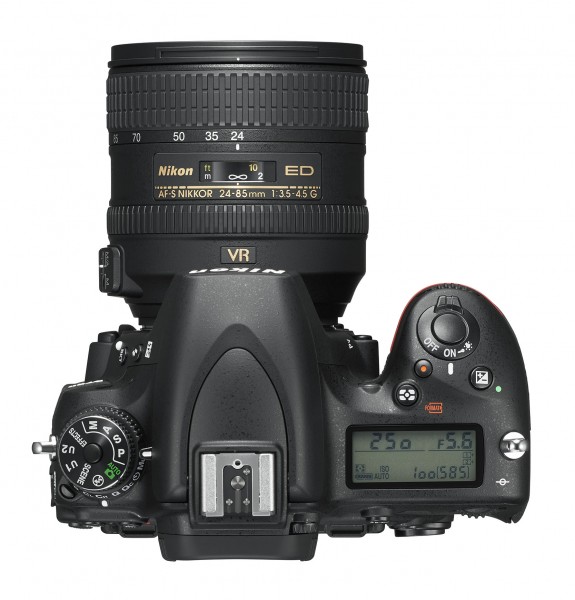 DSLR cameras are not going to be rolled over, of course. Nikon launched the D750 in Singapore recently, boasting a sensor capable of capturing 24.3 megapixels, just like the Sony α7.
The Nikon-Sony partnership doesn't end there as the D810 also shares the same full-frame sensor on the α7R. However, they use different image processors.
The Nikon D750 has the innards of a "pro level" camera body such as a 91K-pixel RGB sensor that helps analyse the images and produce better images along with the highlight protection metering. It arguably offers better shutter control.
The winning feature is not just what's inside but what's outside. The D750 is now wrapped in a carbon fibre-magnesium alloy construction that makes it lighter. The redesigned mirror box has also shrunk the camera into a much smaller and lighter package.
However, the control mechanism seems geared towards the enthusiast or "prosumer". Professionals who shoot for a living may not agree that the D750 is the successor to the hugely popular D700 for pros.
Fujifilm XT1
With all the focus on full-frame cameras in the first half of the year, it is easy to think that a "crop sensor" is going to the way of dinosaurs – extinct. That's not true at all.
Starting with the much-loved X100 that sported an APS-C crop frame sensor, Fujifilm has since introduced camera bodies that cater to a vast array of customers.
You have the X-A1 at the entry level to the XT1 for professionals. Good news is, Fujifilm is aggressive in churning out lenses and will meet professionals' needs in the form of two f2.8 lenses (16-55mm & 50-140mm) by the start of 2015.
Canon EOS 7D Mark II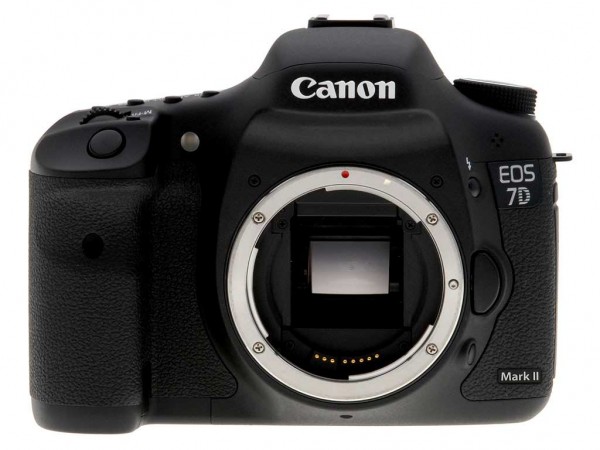 Canon isn't far back either. Besides its full-frame DSLRs, it also supports users of crop sesnors very well too. Its EOS 7D Mark II for professional photographers shows the level of commitment that its closest competitors have thus far failed to deliver.
The camera has the works. Think of being able to shoot at 10 frames per second, having a 65 all-cross-type autofocus system, dual Digic 6 processors coupled with a 20.2-megapixel CMOS sensor, and you know it competes well with the best full-frame cameras.
Samsung NX1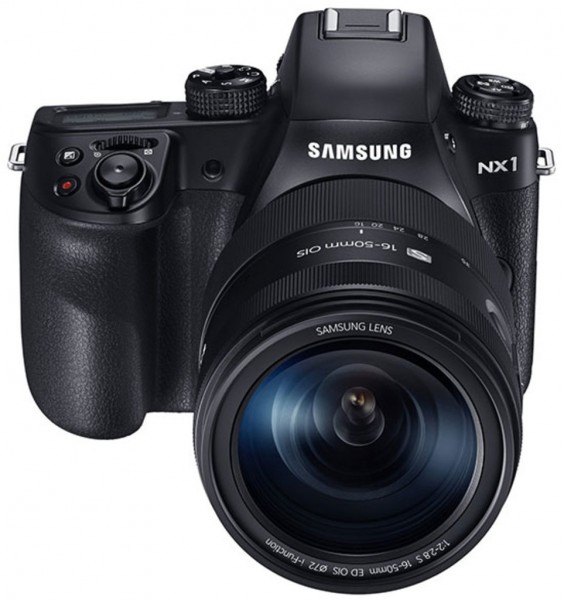 The surprise of the lot here is Samsung's NX1. Better known for its smartphones and tablets, the Korean electronics firm first came out with consumer-friendly cameras in its NX system, which used an APS-C sensor.
It sought to wow professionals with the NX1, a camera body that has great hardware onboard. Think of a 28-megapixel back side illumination sensor, 205-phase detection autofocus points for both still and 4K video camera and 15fps continuous shooting.
The electronic view finder has a response of 4 milliseconds, which according to Samsung is as good as an optical viewfinder. The camera body itself is made up of a magnesium alloy body, is weather-sealed and comes with an optional vertical grip to complete the professional look.
Taking stock, comparing models
Clearly, there are two camps – those who support APS-C sensors and those who love full-frame sensors.
Previously, you'd not imagine that a crop sensor would be superior to a full-frame sensor, especially in professional use. The full-frame sensor, as you'd imagine, should be able to capture more light due to its larger size and reduce ISO noise in images.
That doesn't always hold true now. Fujifilm's APS-C sized X-Tran sensor and now even Samsung's NX1 are able to achieve very usable images even at ISO3200. The full-frame image quality argument, though valid, is slowly being eroded as technology improves with better processing done in new cameras.
That's not all. The APS-C camp is now matching the sensors with professional features such as direct control of aperture, shutter, ISO, white balance and exposure value compensation. This is important as professionals need to change settings on the fly without resorting to button mashing and diving deep into the menu.
The lenses are also comparatively smaller and lighter than full-frame equivalents and yet offer that bit more of a telephoto reach for sports and nature photography enthusiasts. And this is without sacrificing too much in terms of depth of field which is needed for that delicious bokeh in the background.
All things considered, professional cameras sporting APS-C sensors are looking very enticing.
Weight and size are becoming more important as well. Think about photographers in their 50s and maybe 60s lugging heavy gear to a shoot and you'll understand the utility of smaller, lighter cameras.
This is perhaps where DSLR cameras, noted for their quality, may be nicely paired with APS-C sensors, which allow them to be made smaller than those supporting full-frame sensors. Quality and portability are great selling points.
Whichever camp you pick, it's great to see previously professional-level features being brought down to cameras that were once aimed only at enthusiasts.
If the first nine months of 2014 are a guide, shutterbugs will be happy to know that competition is fiercer than ever. Come 2015, there may be a lot more options to pick from, going by the weight, size, image quality, image control and lens offerings you prefer.