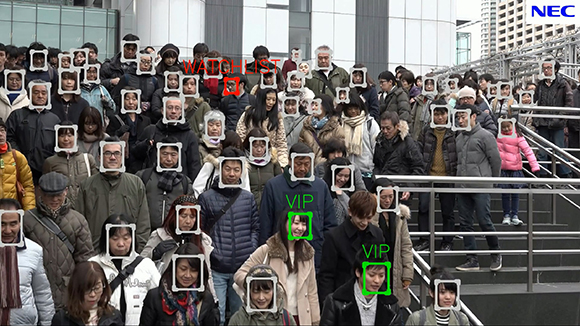 If you're a Premier Banking customer with OCBC Bank, don't be surprised if someone comes forward and greets you by your name when you next visit a branch in Singapore.
The staff would have already recognised you through a face recognition and artificial intelligence (AI) system set up to identify its VIP customers.
In other words, they know you're an important customer the moment you walk through the entrance and are spotted by its cameras and identified by its face recognition technology.
The OCBC system, rolled out since December 2017 at its Holland Village branch, is the first such effort here in Singapore, according to the bank and its technology partner NEC today.
A manager at the branch is automatically alerted whenever the system recognises an important customer as he walks towards the lounge at the branch.
He is then greeted and offered a drink he prefers or a magazine he likes to read, to enjoy a more personalised experience. The bank would also be able to pull up visit records and understand what customers come to branches for.
The usage of facial recognition is often associated with security agencies seeking out persons of interest, say, suspects involved in a terror plot. However, the technology is increasingly being used outside of these usual scenarios, as shown in the OCBC case.
Essentially, what the system does here is compare the faces of people stepping into bank with a known database of VIP customers. With computing power and AI becoming more advanced today, this can be done in real time by the most sophisticated systems today with both accuracy and speed.
Does this bring up memories of Tom Cruise's character in Minority Report, who gets tracked by his iris as he runs through a mall?
Well, the technology is not that advanced yet, because that would require ubiquitous tracking. For now, OCBC's system is deployed in a small area – the lounge of a branch.
Pranav Seth, the bank's head of e-business, hasn't said if the technology will be expanded to other branches, but has hinted that it could be used "beyond customer service".
And far from being worried about being watched, customers have welcomed the system, he added.
"Since introducing it, we received positive feedback from customers who were impressed by the personalised hospitality enabled by fast and accurate identification," he noted.