When it's not broken, why fix it?
That certainly seems to be the case for Samsung when it unveiled its much-hyped, much-leaked Galaxy S4 just hours ago in New York, with a rather similar design that sports a bigger screen and some new software features.
By staying the course, the South Korean smartphone maker will hope to keep its position as top cellphone maker this year, ahead of rivals such as HTC, Sony and Apple.
The formula certainly feels the same, with the shape of the Galaxy S4 now slightly more squarish, but not very different from the previous flagship phone, the Galaxy S III, of which more than 40 million were sold.
The new phone still uses a plastic cover, a much-derided feature among users looking for a more "high-end" feel, like what you get on the Apple iPhone 5, HTC One and Sony Xperia Z.
Still, the Galaxy S4's new Full HD Super AMOLED display will draw in the crowds once it's placed on stands worldwide in Q2 this year. On previous Galaxy phones, Samsung's super-bright, vibrant screen has always looked good next to rivals, and there's no reason to think this new one will be different on the Galaxy S4.
Good news is, the 5-inch screen, an upsize over last year's 4.8-incher, comes with a slimmer frame around it, so you get to see more without the bulk of, say, bringing a much larger phone. For folks who want a bigger screen yet one which can fit in the jeans pocket, the Galaxy S4 will be welcome.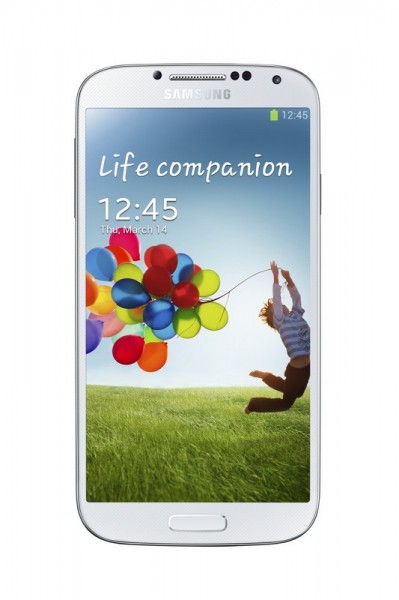 Under the cover, you'd expect to find what's there in top smartphones this year – 2GB of RAM, a 13-meg camera in the front, a microSD card slot and a hefty 2,600mAh battery that will come in handy for heavy users.
Very interesting is the presence of either a 1.9GHz quad-core processor or a 1.6GHz octa-core processor, depending on which market the phone is launched in. Yes, you read right, octa-core, meaning eight cores. We'd update on which model that Singapore is getting when we hear more.
Plus, the Galaxy S4 is said to support several frequency bands for 4G LTE (Long Term Evolution), which could mean that the phone could be used for fast LTE roaming overseas, even if that country uses a different frequency for the network. Again, we'd have to check which ones exactly are supported by Singapore models.
What Samsung will want to concentrate on are the many software innovations it has packed into the Galaxy S4. There's an interesting eye-tracking feature, which lets you scroll up or down a webpage, say, by looking up or down. This technology also lets you pause a video if you cast your eye away.
There's also a feature to let you fire away instantly with both your front and back cameras. Not sure how that's cool, but probably some camera-crazy users will want to capture both the photographer and subject at the same time?
If these new software features sound a little gimmicky, well, they do. If you get used to them, however, Samsung will have justified their addition by gaining yet a bit more of an edge over its Android rivals, as well as Apple.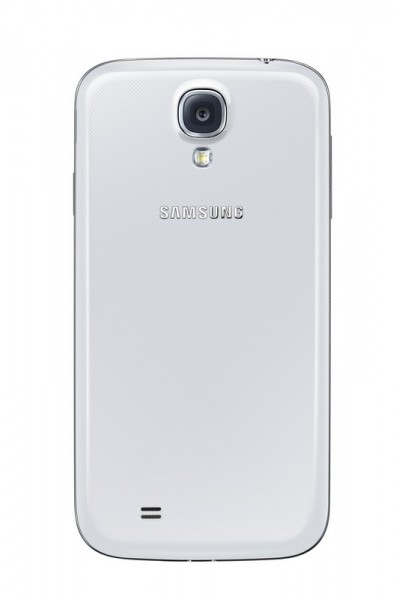 How does the Galaxy S4 stack up? In terms of hardware, it certain packs the goods. Software-wise, it's tried to innovate like what HTC has done, with its arguably more useful camera features (read our hands-on test).
Looks-wise, we will reserve judgement until we get a quick hands-on with the new Samsung flagship. However, its plastic frame, though very light at just 130 grams, may look less stylish when placed next to the HTC One's metallic unibody and Sony Xperia Z's beautiful glass shell.
What Samsung does have over its Android rivals is its status as the default Apple iPhone alternative. Many switchers who had held out the last time the Galaxy S III was launched could just be looking to Android this time, and they will look at Samsung first, probably because of its huge marketing campaign or Apple's lawsuit against it.
They will also see the really bright Super AMOLED screen when they see the Galaxy S4 for the first time. Fairly or not, that should guarantee Samsung good sales for 2013.