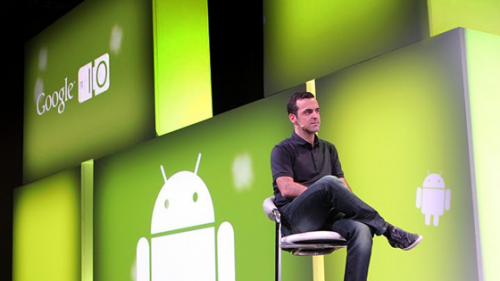 At its I/O developer's conference this week, Google unveiled several newsworthy new products and upgrades that up the search giant's competitiveness in an increasingly crowded mobile and Web market. If you missed the live webcast, here's a quick round-up of Google's most significant announcements.
Chrome OS and Chromebook
Google's long-awaited "operating-system-that-is-not" is one step closer to fruition with the addition of more features, including print, recognize cameras and other plug-in USB devices and a music/video player. Keep in mind that Chrome OS is essentially a glorified browser, and all these things can already be done with a sub-S$1000 netbook, so what's the unique value proposition of the OS?
This is the value proposition: on top of retail availability, Chromebooks – the actual machines running Chrome OS – will be available to students and business users on a subscription basis. The pricing is undeniably attractive, especially to organisations looking to save on IT. Still, we can't help but wonder who really wants a barely functional netbook?
But keep in mind that you boot straight into a browser, so you'll only be able to use the fancy Web apps available for the Chrome browser. Although some features will eventually be available offline because of HTML5, the Chromebook will still be pretty much useless without an Internet connection.

Music and Movies by Google
Google announced movie rentals from the Android Market, which users can stream or download for offline viewing. Thousands of movies are already available, although details about the catalog are scarce. Once users start watching a movie, they have 24 hours to finish the whole thing. Otherwise, the movie will last for 30 days before expiring.
Also unveiled was Music Beta by Google, yet another highly anticipated product. The service lets you upload your own songs into Google's cloud so you can stream them anywhere at your pleasure, kind of like what GrooveShark already does. Unfortunately, there isn't anything really special about Music Beta, and Google is quick to confirm this by emphasising the "beta" tag. You can't buy new music, there's no music discovery feature, and it's quite a hassle to choose the songs you want to make available offline. Plus, if a glitch happens over at Google's servers, you'll be left without all your music.
Android, Android, everywhere…
Android Ice Cream Sandwich: what a mouthful (pun intended)! Ice Cream Sandwich is the next major release of Android, and won't be due until Q4 2011. Google offered only a sneak peek into Ice Cream Sandwich – which will in fact be version 4.0 – but promises that this will be the version to unify both phone and tablet versions of Android into one sweet package. Hopefully, this will end the fragmentation issue plaguing developers.
Google also announced Honeycomb 3.1, which will roll out to Xoom owners immediately. The incremental upgrade targets many of the early criticisms of the tablet OS, and includes among others an expanded task switcher, the ability to attach USB peripherals and new widgets to make viewing documents and emails easier. Honeycomb 3.1 will also come to Google TV this summer.
Not content with confining Android to only mobile devices, Google offered a sneak peek at Android @ Home, an attempt to enter your living room by letting developers take advantage of a new set of tools to control your home appliances. In essence, every appliance in your home can be potentially controlled by an Android device. Google is not the first company to try to break into the home automation market, but the concept has been slow to pick up. Could Android @ Home be what the market needs?
Conclusion: which will be the new Google Wave?
If anything, the key takeaway from this year's I/O is Google's determination to sprint ahead while its competitors are stuck in long, predictable product refresh cycles. This is especially in their "Android everywhere" strategy; for all we know, Android could be driving our cars in 5 years. Also evident is their push for a world where everything is 100% Web. Your OS, your music, your movies will all reside in Google's servers, if they have their way.
But lest we forget, Google is a company full of ideas, and not all make the cut. For example, Google Wave was unveiled at the 2009 edition of I/O, and despite the hype in the beginning got axed barely a year later due to a lack of interest.
Readers, you make the call: which of these new announcements are too forward-looking and will likely be slow to take off? Share them in the comments!