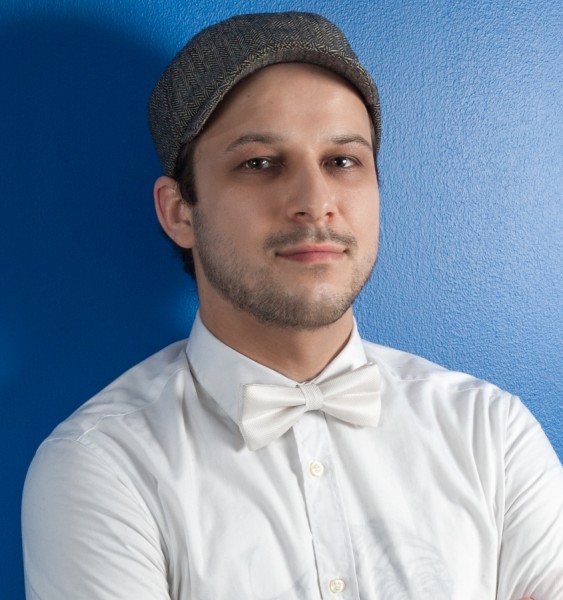 While telecom operators are talking of building faster cyber highways in the sky, one company believes that users should send and receive less data over mobile networks.
Opera, which makes Web browsers that download a compressed version of the webpages and videos you view, last year unveiled its Opera Max app aimed at mobile users. 
With Opera Max, folks on the go use up less of the mobile data bundle they have each month, while still viewing their favourite content. The data comes from servers that Opera runs around the globe.
Techgoondu speaks to Sergey Lossev, product head for Opera Max, to see how far this "data saving" technology can go.
(NOTE: The responses have been edited for brevity and house style)
Q: We know smartphone users are using up the airwaves with all kinds of services. What are the apps that take up the most bandwidth?
A: It's no surprise that social media, streaming video and browser apps take the most bandwidth, such as YouTube, Facebook, Instagram, Line, Blackberry Messenger, and Web browsers. Chrome, Android browser, Safari, Opera for Android, and UC Web are big apps that take up the most bandwidth.
Social networking is the most or second-most popular category in the Asia-Pacific region, according to Opera's State of Mobile Advertising APAC Q3 report. People spend longer hours with these apps which contain images and videos that require relatively higher amount of data.
Q: Briefly, how does data compression improve things for users? Will they feel the difference on their small screens, for example, when they watch videos?
A: Data compression improves the mobile experience for users by making sure that the images, videos, music streams that are sent by apps and websites to smartphones on mobile networks are of good quality, loads fast, and does not eat up their data.
Publishers of content want to be perceived as quality, so there is always the attempt to send users HD images, videos and audio files that are huge in size. These affect the amount of data consumed and can be worse for users during slow connections.
We see more than 95 per cent of websites and apps are not thinking of the user experience in a mobile-first scenario. They use a one-size-fits-all strategy, and usually this means including high-resolution images that are great for websites but results in slow load times and poor user experience for mobile users.
If mobile users had a choice, they'd choose faster load times over high quality of content. Of course for Opera Max, we want users not to have to choose between the two.
Q: Would it be more efficient to offload data onto less crowded networks such as Wi-Fi, as countries like Singapore are doing?
A: Offloading and data compression are notably different techniques that do different things. Offloading lowers the cost of operating towers for operators, but does not increase efficiency of the global Internet. Data compression makes the actual content smaller, and thus increases the efficiency of the global Internet.
If the images, videos, and songs are larger then they still need to be transported all over the world between dozens of servers, data centres, wired connections, undersea cables, regardless of the starting point or last mile was Wi-Fi or mobile. It may be more "cost effective" for the mobile operator but it would result in the same amount of global efficiency or congestion.
Data compression, on the other hand, increases the efficiency of global networks because the size of the images and videos transmitted is smaller. Thus the data doesn't take up resources along the entire route versus just the starting point or last mile, which is what offloading does.
Q: Would we be looking at compressing data even more aggressively as users consume more data on the go?
A: Yes, especially since the number of APAC smartphone users is expected to grow to 2 billion by 2019, and with that more data consumption.
Opera sees the number one opportunity for increasing more savings for people is to offer a "super saver" feature in Opera Max. This would basically let people choose to opt-in to let Opera compress their HTTPS encrypted content like Facebook or Vevo music videos. This idea came about via a request from our Opera Max users.
Many websites and apps are encrypting now because Google and Apple are forcing them to. HTTPS encryption prevents traditional data compression techniques from working but if the user chooses to, they can extend trust to Opera and give us permission to compress their HTTPS encrypted content.
If this happens, this would move the needle in increasing efficiency and saving people money on their data plans in a big way.
UPDATE at 3/12/2015 11:05am: An earlier version of this article identified Opera Max as a Web browser. Opera has clarified that it is a data management app.