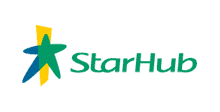 StarHub's post-paid mobile subscribers can now pay the same rate for data roaming when they surf on the phone in 20 overseas destinations, including the United States, Britain, Japan and Australia.
The telecom operator today unveiled a "single-rate" data roaming service that promises one price for the various countries that are included in the plan.
Users pay S$10 daily for each 50MB block of data, which may be enough for several e-mails, Facebook uploads and other small Internet transfers. This promotion will run until September 30. After that, the price is S$18 per 50MB.
The new service will be attractive to folks who don't use a lot of data, because they may pay less than if they used two other popular offers that StarHub provides with a smaller number of operators overseas. These include a S$25-for-100MB offer with Vodafone and a S$15-a-day unlimited surfing package with its Connexus telco partners.
The older services require users to manually select the right telco partner when they land in each country. If they forget to do so, or select the wrong telco, they could end up paying a lot more.
The new roaming offering, called RoamEasy, enables users to hop between telcos in one country without that worry. Plus, there is no monthly subscription. They can access the service by simply SMSing "Sign On" to 6818 or calling 1633.
Like other telcos around the world, StarHub has had to rethink how to price data roaming services. Smartphone and tablet users worried about bill shocks have turned to free Wi-Fi hotspots or local prepaid SIM cards to fight the often exorbitant prices for going online overseas.
StarHub's new service looks interesting for users who use their phones sparingly. However, travellers who go on the road for more than a week should still find value in local SIM cards that provide Internet connectivity at low cost.
CORRECTION: Users can SMS "Sign On" to 6818 and call 1633, instead of SMSing to 1633, as we had mentioned earlier. We are sorry for the error.