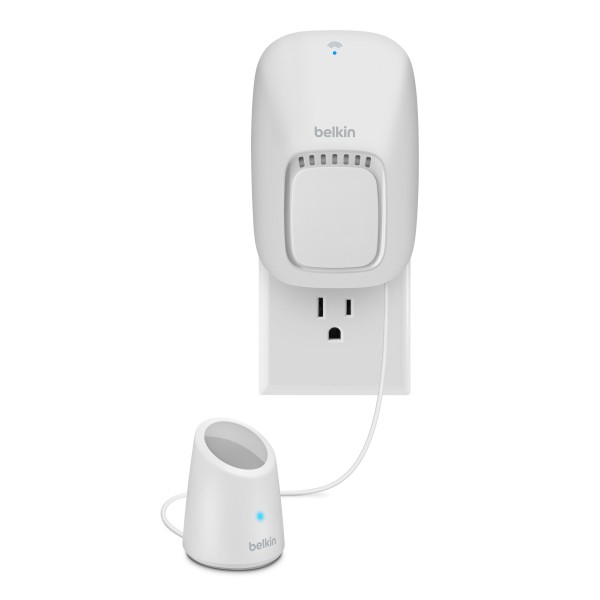 Belkin WeMo Switch + Motion
There's home control system from Belkin now that caters to those who want to set up a smart home but don't have the mega-bucks to spend on home automation.
Out in Singapore at the end of this month, the Belkin WeMo lets users control any device plugged into it via a smartphone app. They can power down devices on a pre-set schedule or turn them on or off remotely with their phone.
The system consists of the WeMo Switch and WeMo Switch + Motion. The WeMo Switch is hooked up to the Internet via the home Wi-Fi network so users can link up to it, say, to turn on the lights just before they reach home.
The WeMo Switch + Motion has an added feature – a motion sensor that Belkin claims allows users to turn devices on or off within 10 feet via the WeMo app. It tells the devices plugged into the switch what to do when motion is sensed.
The WeMo system features integration with If This Than That (IFTTT), an online service that allows users to combine a variety of services, such as e-mail, Facebook, Twitter, and trigger them easily with the Switch or Motion.
The Wemo Switch costs S$109 and WeMo Switch + Motion will go for S$199. Unfortunately for Android users, the WeMo app is currently only available on iOS.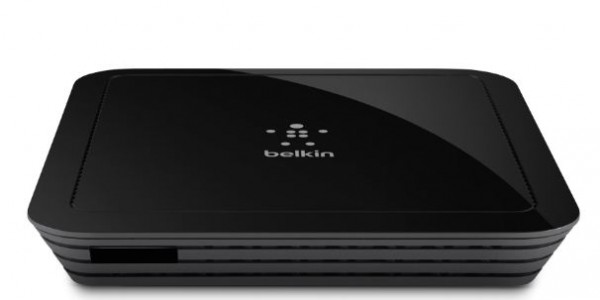 Belkin @TV Plus
Along with WeMo, Belkin has also introduced an interesting way to record television content. Its @TV Plus box enables users to watch the recordings on an array of devices such as their tablets, smartphones or laptops.
Using either Wi-Fi or 3G/4G, the @TV Plus works with standard and high-definition programming and has the ability to control multiple sources, such as a DVD player or digital cable box.
Users who are constantly on the go may find the @TV Plus' built-in Wi-Fi feature useful. It lets them record TV directly to their mobile devices. The @TV Plus is priced at $349 and is out in January as well.