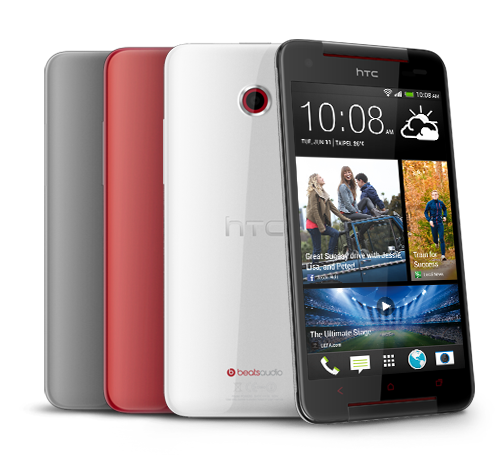 Folks who still had doubts about HTC's well-made One phone earlier this year have yet another pretty number to consider this month, when the Butterfly S flies into town.
With all the goodies of a high-end phone packed in, the phone has one thing that the HTC One doesn't – a large 5-inch Full HD screen compared to the previous 4.7-incher. This puts it in the same league as Samsung's Galaxy S4, the crazy popular Android phone that millions of users have snapped up.

The Butterfly S also has a souped up quad-core Snapdragon 600 processor running at 1.9GHz. If you worry about battery life, this larger phone comes with a handy 3,200mAH battery pack built in.
Smartly, HTC has included the software features that wowed users when it first unveiled the HTC One. These include Zoe, which lets you easily take feature-packed images, and BlinkFeed, the Taiwanese company's interesting tile-based homepage that shows information feeds from Facebook and other news sources.
The UltraPixel camera lens that made the HTC One so attractive finds its way to the Butterfly S as well. There's also 4G or LTE (Long Term Evolution) support, plus a microSD card slot to supplement the 16GB of storage onboard.
Obviously, the new phone takes after the previous HTC Butterfly design, which did so well in Japan where it was originally sold that it was eventually marketed elsewhere, including in Singapore. Though the new phone is also available in white and grey, it's in shiny, metallic red that the Butterfly S looks the prettiest.
In case you're thinking, the new phone is wrapped in plastic, unlike the HTC One's much-talked about aluminium case, and has full-screen Gorilla Glass 3 protection at the front. The red accents – yes, we said red again – are really nice to go with that.
Strangely, HTC does not consider the S$988 Butterfly S its flagship phone – that remains the HTC One, which it has marketed extensively this year.
Despite the better hardware that seems to bring it at least on par with and probably a notch above its Korean and Japanese rivals, the Butterfly S appeals to a separate, perhaps more fashion-conscious users, in HTC's eyes.
We had a quick hands-on test of the Butterfly S today, and were pretty impressed with the large screen and really sleek design. Look out for a review soon!