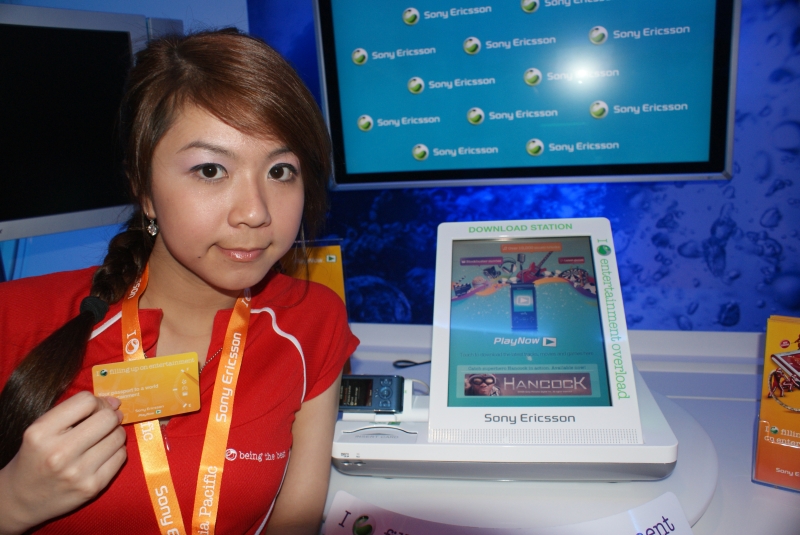 You can now buy DRM-free songs for your Sony Ericsson phone at a kiosk situated at its stores islandwide.
With the phone maker's PlayNow Kiosk service launched across the island yesterday, SE users can hook up their phones and avail to some 23,000 songs (e.g. Sasha Fierce, aka Beyonce), as well as 30 movie titles (e.g. Hancock) and 25 games (e.g. Guitar Rock Tour) at launch.
Sounds like a workable service, given how popular people print their phone photos these days at kiosks, despite the proliferation of home printers. But what are the problems?
First, the cost: SE's music albums starting at S$19.99 may be a tad expensive. Sure, it's not bad compared to the DRM-tied tracks at Nokia and Soundbuzz, which are slightly cheaper at under S$20.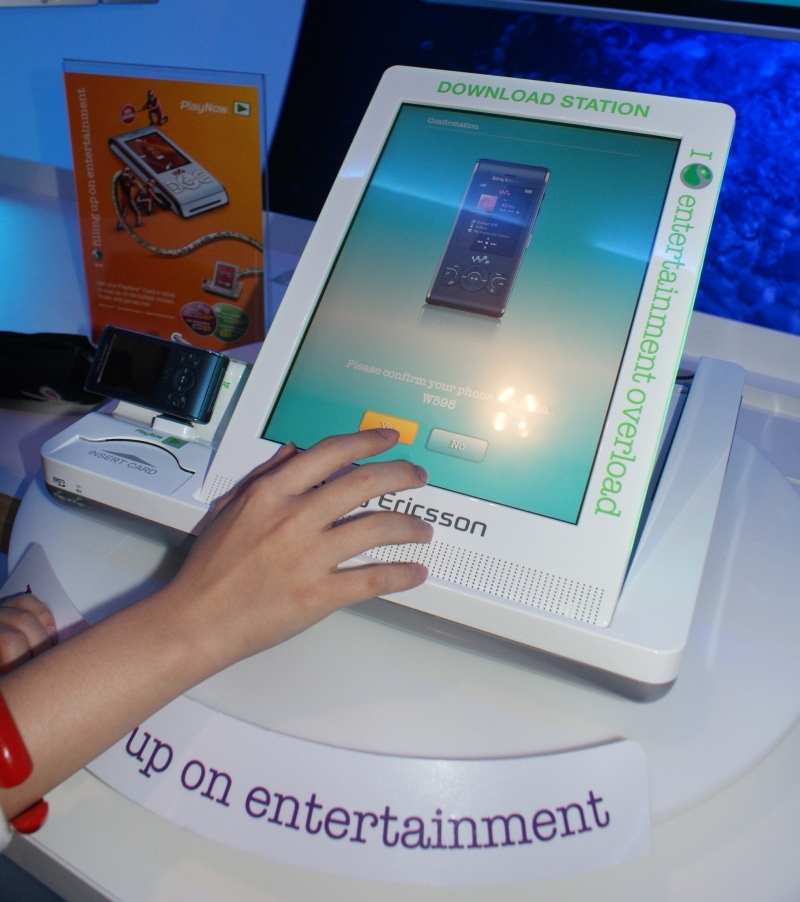 But a walk to a nearby Gramophone or Sembawang Music store will get you the latest pop album for S$17.90. And that's uncompressed music. If SE were to launch its PlayNow service over the air, said to be this year, then at least you can say you're paying extra for the convenience of not walking to the shop.
But this kiosk concept makes use of a stored value card (it might fly if it were an ez-link compatible, but it's not). And that's another obstacle to an impulse buy.
The third and last point: there are only eight stores in Singapore, including Vivo City, Ang Mo Kio hub, Wisma Atria and Raffles City, to hook up your phone to. There should be more, says, SE, but you'd think this is a pretty niche service then.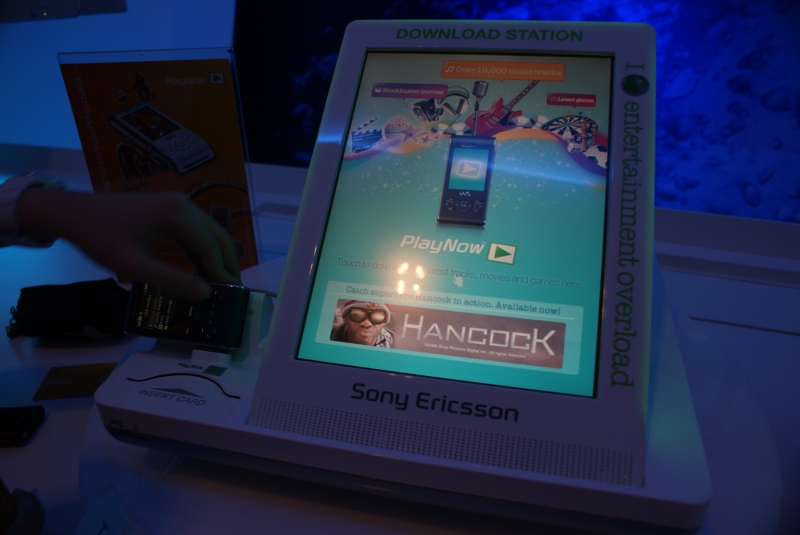 The good news is that the touch-screen self-service kiosk interface is easy to use. Basically, you need to just plug in your phone, choose your phone model and songs to download and you are set. And, of course, get your stored-value card ready.
Looking at how popular photo kiosks are, I might just be wrong, but I can't help but feel a little underwhelmed. No matter how easy these kiosks are, over-the-air downloads are the future.