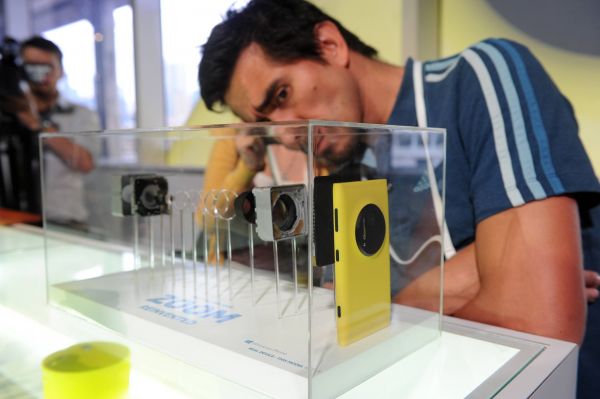 While rivals have been busy coming up with larger screens and processors with more cores, Nokia yesterday brought out a Windows Phone that was packed with its much-lauded 41-megapixel camera sensor.
The new Lumia 1020 looks pretty much like other Lumia phones on one side, except that it has on its back a PureView camera that first appeared in the Nokia 808 a year ago (see our hands-on test).
The previous version was liked for its excellent sensor, which raised the bar for smartphone cameras, but it ran the ageing Symbian operating system and had a huge bulge on its back that made it rather unpopular.
The added bulk isn't so obvious on the Lumia 1020, which weighs a rather heavy but "still-okay" 158 grams (the HTC One weighs 143 grams). It runs the more modern Windows Phone operating system as well, so there's no need to get stuck to Symbian.
To be fair, Windows Phone itself isn't threatening leaders Android or iOS any time soon in the market share stakes.
Yet, the Lumia 1020 will appeal to folks who want the best camera on their phones and seriously entertain the idea of shooting quality pictures, say, on holidays without bringing an additional camera. The included Xenon flash for illuminating dark spots certainly helps as well.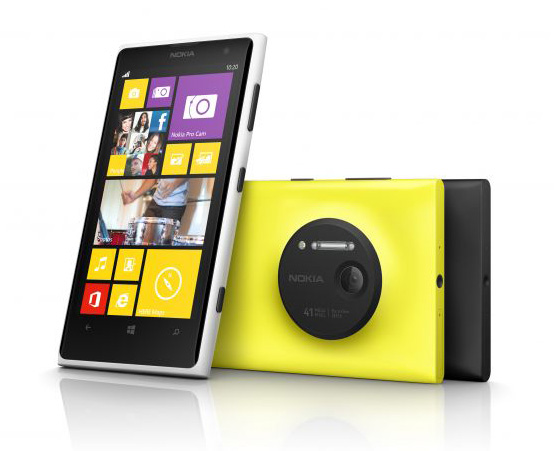 The new Lumia won't be the first to pitch that idea, of course.
Samsung's recently-unveiled Galaxy S4 zoom actually has a camera with an optical zoom lens slapped on its back. But at least the Lumia 1020 still retains the look of a phone, rather than a rather strange hybrid of camera and phone.
One thing that potential buyers of the Lumia 1020 would want to know more about is storage. The 32GB onboard – plus 7GB of cloud storage thrown in – should be enough for many causal shooters, but don't forget you might be carrying some videos and music on your device as well.
The other hardware inside the phone is rather "regular" by smartphone standards today. A dual-core Qualcomm Snapdragon S4 chip runs things on it, while the 4.5-inch AMOLED screen supports a 1,280 x 768 resolution.
Perhaps there's no need to smack on the most impressive gear only to have the device run out of battery life and render the camera useless.
And perhaps more importantly, the new phone lets you log on LTE (Long Term Evolution) or 4G networks. This means quickly uploading those images you shoot onto the Net.
There's no pricing yet for the phone, but we'll be looking to get our hands on a test unit soon.