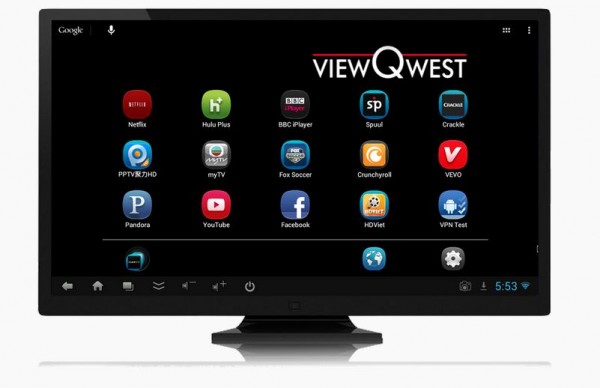 Brought to you by ViewQwest
The days when you had to wait for your favourite TV programmes to slowly turn up on your pay-TV channels are numbered. So are the days when you have to tune in at a specific time to watch these programmes.
Indeed, TV is being viewed as and when viewers want. And it's not just the young, Net-savvy who have this habit. Who doesn't want to watch as many episodes of a TV series as they have time for, especially with a cliff hanger ending in the last episode?
Now, you can do that by signing up for online services that let you watch thousands of TV shows and blockbuster movies on demand. Instead of being restricted to the usual stable of programmes, you get to choose from a lot more and at a time convenient to you.
Plus, you can "cut the cord" and do without a pay-TV subscription.
Here's how you can open up a world of entertainment online. Start by seeing what you've been missing!
Find the channels
From live sports to movies, documentaries to kids' programmes, there are dozens of online streaming channels that you can watch via streaming. Some require a subscription fee, while many others are free to watch.
Among the popular online streaming channels you'd have heard of would be Netflix in the United States, BBC iPlayer in Britain and PPTV in China.
Netflix is popular because it offers unlimited viewing of TV shows, movies and documentaries with a monthly subscription of under US$10. BBC iPlayer is known for its informative programmes, while PPTV shows popular Chinese shows as well as Hollywood movies over the Net.
PPTV is completely free for ViewQwest subscribers, who get to view the online videos without any advertisements. They get the premium offering of the Chinese streaming service.
In comparison, traditional pay-TV packages usually cannot come close to offering what this combination of worldwide streaming services provide. Even the most demanding couch potato will have something to stoke his interest from the extensive online menu.
Get connected overseas
Problem is, many such services only cater to local audiences and you cannot log in unless you are in the respective countries.
In the past, the easiest way to get past these geographical limitations was to sign up for a VPN (virtual private networking) service. This essentially made you appear like you are signing in from the country where these services are offered.
The issue many users have is that these VPN services are not all suited for video streaming. With a lack of bandwidth, some may force a HD stream to be delivered in much lower resolution. Others may not even provide a smooth experience.
Add to that the difficulty in setting up various devices, such as a PC or game console, to access these services and it becomes clear something better is needed.
What's preferable would be a service from your fibre broadband provider that automatically connects you in the background, without any configuration needed from you.
Say, if you were to connect to a service in the US, all you would need is to type in the website or connect as usual. A service like ViewQwest's Freedom VPN would help do the necessary links over the Net to provide a clear, smooth video, even for very sharp 4K video streaming that will be common in the years ahead.
Get a set-top box or new TV
You can sign up for online streaming videos on a PC or tablet, obviously, but what about enjoying it like you would on a TV at home? Well, you can, if you have the right device to connect up.
A number of smart devices can now take over the outdated set-top box from your pay-TV provider. One commonly used device is an Android set-top box that plugs straight into your TV to give you access to streaming services such as Netflix. Ask your fibre broadband provider for one such Android set-top box that is tested to work with its network.
Similarly, smart TVs are becoming more common. With apps built right in, they can replace the ageing set-top boxes from the past and connect directly to streaming services over a fast fibre broadband link. New 4K TVs can even unlock the growing list of 4K programmes streaming from a service such as Netflix.
Again, ask your fibre broadband service provider for more. Ask how you can cut the cord from old pay-TV services and open up a world of entertainment, enabled by your fast fibre broadband service at home.