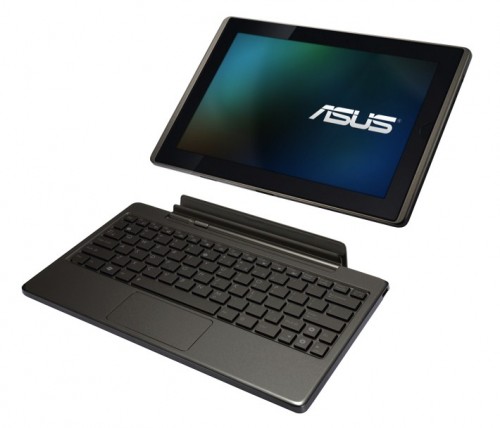 Some 100 discounted Eee Pad Transfomer tablets from Asus have been sold out within a day of a Singapore pre-order campaign launched by the Taiwanese firm, showing that alternatives to the iPad 2 shipping here this month are as well anticipated as the much-hyped Apple device.
Yesterday, Asus Singapore started taking early-bird orders for the Asus' Eee Pad Transformer, one of the more interesting Android 3.0 Honeycomb tablets from the current crop, on its Facebook page. It went for a low S$699, along with a free docking station valued at S$199.
The 10.1-inch device usually costs S$898 and comes with the expected hardware on similar tablets to hit the shelves in the coming months – an 1GHz Nvidia Tegra 2 chip, 1GB RAM, built-in mini HDMI for sharing videos and photos as well as integrated GPS.
Asus had intended to run the promotion until April 26, but the 100 sets on offer were quickly snapped up within a day. Collection is on May 9 – 13, so it looks like the device will ship in Singapore in the coming weeks.
In Britain, the device is sold out after "performing far beyond our expectations", says Asus. In the United States, the device is said to be delayed because of overwhelming demand.
Unlike traditional designs like the Motorola Xoom and Samsung Galaxy Tab 10.1, the Eee Pad Transformer comes with a detachable keyboard that users can hook up and use like on a traditional laptop. Separately, the touch-screen device acts like a regular tablet.
So, the Eee Pad Transformer will be a boon to those who want the instant power-on for tablets, along with the ease of typing e-mail messages that they are used to on a laptop. Unveiled at CES early this year as part of a wave of Android 3.0 devices to challenge Apple's iPad 2, the device has since been marketed aggressively online.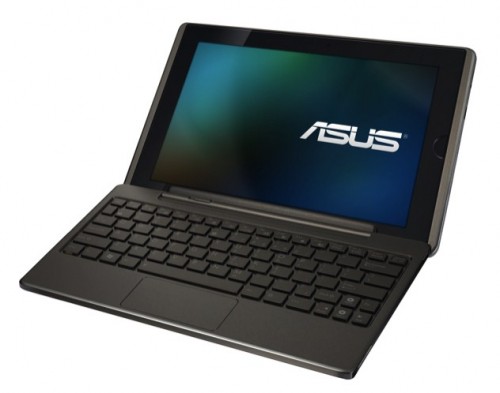 The question now is whether Asus can come into a market where Motorola, Samsung and Apple seem to have built up quite a bit of pre-launch momentum.
While the Eee Pad Transformer's regular S$898 price may seem attractive compared to the Samsung Galaxy Tab 10.1 and Motorola Xoom, both estimated to ship in Singapore for around S$1,000 or more, this particular Eee Pad Transformer model does not come with 3.5G included.
Meanwhile, the basic Wi-Fi-only iPad 2 is going for US$499 (S$623) in the United States, and is expected to cost roughly similar when it hits the stores in Singapore this month.
I'm not sure why Asus has raised the price for the Eee Pad Transformer in Singapore, because in the UK, it is sold at only £379 (S$769) for the basic model.
It looks like the Asus device will rely on its attraction as a hybrid device to justify its relatively higher asking price in Singapore. Perhaps for some users, S$898 may seem like a good price to pay for both a tablet and a laptop.
We'll update with a hands-on feature when we manage to try out the Eee Pad Transformer. Meanwhile, let us know what you think about this device in the comments below.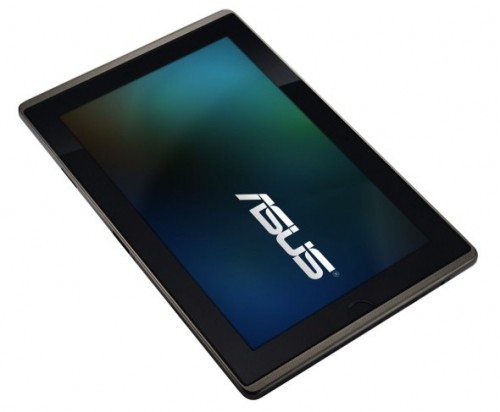 Eee Pad Transformer EP101 (TF101-16) specifications:
CPU:
Nvidia Tegra 2 Dual-Core ARM Cortex A9 (1.0GHz)
OS:
Andriod Honeycomb 3.0
Display:
10.1" WXGA (1280×800) IPS with capacitive touch
Graphics:
ULP GeForce GPU
Memory & Storage:
1GB LPDDR2 (667MHz) + 16GB eMMC Flash + Asus web storage
Connectivity:
802.11b/g/n Wi-Fi & Bluetooth 2.1 + EDR
Camera:
1.2 Mega pixels (Front); 5 Mega Pixels Auto-Focus (Back)
Pad Interface:
1x Mini HDMI, 1x MicroSD Expansion Slot, 1x Audio jack, 1x Docking/Charging Connector Port
Docking Interface:
2x USB, 1x SD Card Reader, 1x Charging Connector Port
Audio:
Hi-Definition Audio CODEC, Stereo speaker, Microphone
Video:
1080p HD Video playback
Battery life
Up to 16 hours* (With docking station)
Features:
Built-in GPS
Warranty:
1 year international warranty (Eee Pad)
6-months international warranty (Docking station)