Brought to you by UBM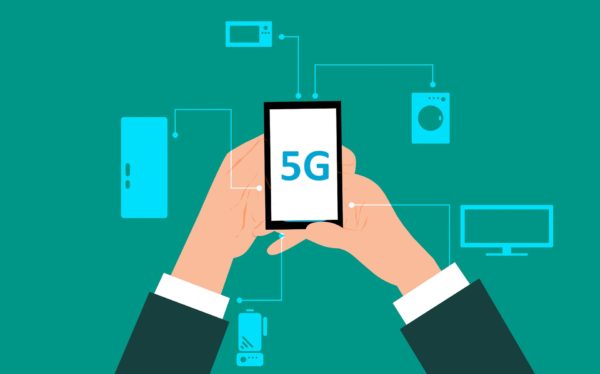 When Verizon in the United States and SK Telecom in South Korea both rushed to proclaim that they were the first to commercially launch 5G services in April, the telecom operators were seen by many to be engaged in a game of one-upsmanship.
While the race to be first may not make an impact on most users today, the technology they are rolling out is expected to change the way people live, work and play in profound ways.
Its impact is not in doubt among industry experts. There will be almost 400 million 5G subscribers by 2022, a short three years from now, according to research firm Ovum.
First-generation or 1G networks enabled voice, 2G brought text, 3G static images or photos, and 4G enabled video, said Ed Barton, chief television and entertainment analyst at Ovum, in an interview with BBC in April this year.
"We're expecting the leap from 4G to 5G to be a much greater leap than ever before," he added.
Besides simply offering download speeds that are 20 to 100 times faster, 5G is expected to deliver new services that many users today are still yet to discover. As the technology matures, it promises to enable new use cases.
Many of them will make use of a unique feature in 5G – its low latency. In other words, there is very little lag between connections, say, between connected sensors or machines deployed in the field.
This means a user can remotely control equipment wirelessly with a lot more precision than before. Remote surgery, for example, may be possible now with 5G providing a reliable, low-latency link that lets a surgeon control a robotic arm with precision.
A number of other machines can be controlled wirelessly like this. For example, operators working lonely shifts high up in a container port's cranes may not have to be stationed in a small, cramped space in future.
They can use a 5G wireless link to remotely control the crane to load or unload containers safely – and in the comfort of a larger room.
The low latency can be used in a number of other future scenarios. Autonomous cars, for example, can benefit from a link that allows them to make split-second decisions on the go.
Virtual reality headsets are another possibility. On the go, a user can enjoy a much more immersive experience with the zippy, wireless connection. Of course, such devices have to be developed first.
That is one thing that manufacturers are rushing to do right now. With many operators launching commercial services in the next 12 to 18 months, handset makers are readying 5G devices to let more users hop onto the fast lane.
When Verizon launched its 5G services in selected cities in the US, it relied on a snap-on module for a Motorola phone. SK Telecom, meanwhile, used a 5G version of Samsung's new Galaxy S10 phone.
The number of handsets is expected to increase in the months ahead, with many manufacturers, from Korea's LG to China's Oppo, all readying new phones that connect to the new network.
Perhaps the biggest breakthrough from 5G may not be its speed or even low latency but the way it allows telcos to run their networks more simply.
Instead of having to build out new features with a big upgrades to the network equipment, a 5G network will be more modular, allowing for telcos to add features more easily in future.
This will be key to their digital transformation, at a time when their network capabilities have to quickly match up to the changing demands of both businesses and consumers.
"5G is the fundamental springboard for the fourth industrial revolution. That is why it is so important to ensure that network capabilities are fully optimised for a successful 5G rollout," said Ong Geok Chwee, CEO of Bridge Alliance
"By coming together as an industry, network telecommunication service providers can catalyse this co-creation process, realising 5G as a key digital enabler, unlocking new possibilities and business models across different industries," she added.
Despite the initial rush to be first, experts see 5G as a long-term project that will eventually connect up not just people but billions of "things", such as sensors, smartwatches and cameras more efficiently. Many of these are just coming online, though the speed of adoption is expected to pick up.
Within the next three years, 500 million 5G subscribers are projected, according to Konesh Kochhal, solutions director of Huawei Southern Pacific Region. That took almost 10 years with 3G and 5 years with 4G, he pointed out.
Plus, 5G smartphones will be available roughly when the first 5G networks are rolled out commercially, he said, adding that the process took seven years for 3G and one year for 4G, leading to slower takeup in the past.
"By 2020, spectrum, the fundamental building block, will see completion of allocations or licensing procedures for new ">3GHz bands" in more than 60 countries globally, in addition to Innovative solutions like Cloud Air (Radio codification) that will enable usage of current spectrum in sub 3GHz band for 5G as well," he said in an e-mail.
The large scale 5G deployments are accelerated as the end to end ecosystem readiness is achieved even before the first commercial launch, a global first, he added.
"The business models to monetise data through propositions around variable speeds, latency, connections and traffic are clear and already reshaping business value growth," he noted.
"Cloud X, namely Cloud PC, Cloud Gaming and Cloud AR/VR, are the killer applications for 5G, offering carriers new means and methods to disrupt a US$410 billion market," he added.
Learn about 5G and more at CommunicAsia, Asia's key international Information and Communication Technology (ICT) trade event. Into its 30-year edition, the event consistently delivers a highly relevant show experience for ISPs, Satellite Operators, System Integrators, Mobile Operators among many others in Asia. Sign up here.