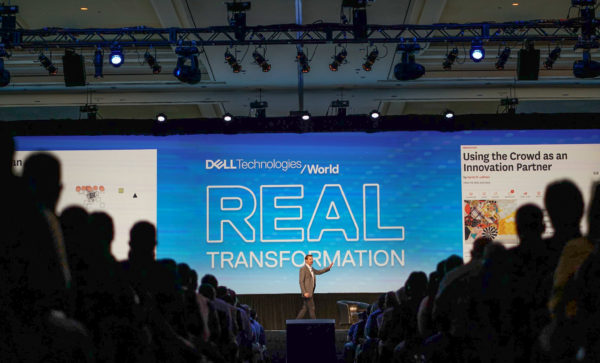 At first, they didn't trust the technology, wary that the data sitting on a public cloud server could be lost or stolen. So they built up their datacentres.
Then, in the past few years, as things matured and even traditionally wary ones like banks turned to public cloud services such as Amazon Web Services (AWS), Microsoft Azure and Google Cloud, there came a rush to get out of their no longer fashionable "on-prem" datacentres.
As you've probably guessed by now, there is now a move back, at least in some sectors, to have some workloads run on one's own datacentres.
This could be down to privacy regulations such as Europe's GDPR (General Data Protection Regulation). Or, simply to better manage that precious data, the gold in this digital economy.
What all the early exuberance to embrace agility and speed has often also produced is chaos. The freedom accorded to some business units to spin up an instance on AWS has meant that they need not be coordinated with the rest of their counterparts.
The silos of the past are coming back, this time because it can be difficult to move data and workloads across various clouds. How to be agile when data is trapped?
Sometimes that data gets forgotten – and leaked. Even Facebook is guilty, leaving hundreds of millions of users' passwords unencrypted. Something on a smaller scale happened at Singapore's own blood bank, ending up with donors' personal information leaked earlier this year.
So, the messiness brought on by an uncoordinated multi-cloud world has given IT leaders pause of late. With today's already complex IT systems, this is another layer of complexity that they do not need.
It's not surprising, then, that Dell Technologies executives this week kept pitching a simpler way to manage all the infrastructure – a business' multiple clouds, its core data centre and smart devices on the "edge", such as sensors connected to 5G networks in future.
At their annual customer and partner event this week, the big promise was a common interface, mostly using VMware software tools, to give companies both flexibility and control.
Spin up a server, move a workload across to another cloud across the country, as if you are moving a file from your laptop PC to a Dropbox folder on the cloud. At least, that's what the demos here in Las Vegas promise.
Certainly, the appeal is clear. There has not been a more exciting time for technology folks, thanks to the advent of AI, speedy connectivity like 5G and smart sensors in a growing Internet of Things (IoT).
From analysing how badly a tsunami has hit a town to simply enabling a manufacturer to quickly produce goods like your smartphone, technology is indisputably bringing about change. But this so-called fourth industrial revolution needs all the plumbing behind the scenes to be done right.
Without that foundation, you don't get your AI. Without cybersecurity baked in, your data gets stolen. Forget transformation – that dream could turn into a nightmare.
Actually, that has already been the case for many IT professionals in the trenches today. The complexity of today's systems is making them almost impossible to manage.
Pat Gelsinger, chief executive officer of VMware, a company under the Dell Technologies umbrella, said one of his customers had only two vendors for servers and storage but worked with as many as 200 cybersecurity vendors.
The answer, according to the Dell folks here, is to simplify, say, by using VMware to manage the workloads on multiple clouds, so they know their infrastructure is working optimally. In other words, keep the flexibility but cut out the excessive number of solutions.
For many businesses, it's becoming routine to be told to transform fast to ward off market disruptors while getting their infrastructure set up perfectly. They have a tough balancing act.
Unfortunately, that's where the industry is now. There has been brilliant transformation stories – Dell itself is a company that moved beyond selling server boxes to providing core technologies for businesses to manage their infrastructure.
Microsoft, which signed a major deal this week with Dell to make its Azure cloud services easier to manage, is another that has transformed. It's still selling Windows and Office but it's also a leader in public cloud services. It became a trillion-dollar company last week.
However, many businesses looking to technology to pave the way into the future should be aware of the difficulties that many counterparts are finding themselves in now. Think of the horror stories of budget overruns and data breaches.
In the age of near-infinite computing resources, scarcity is not the issue. Complexity is the new enemy.