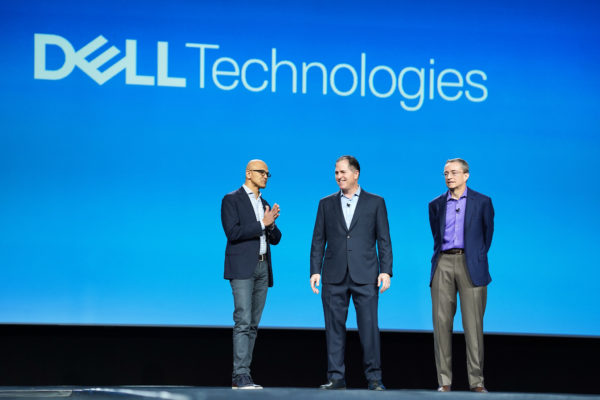 After months of anticipation, Dell Technologies today confirmed that it is working with Microsoft to enable its Azure public cloud customers to better manage their online resources with popular VMware software tools.
The deal, unveiled at Dell Technologies World in Las Vegas today, is a boost for customers that want to migrate, extend and run existing VMware workloads from on-premise environments to Azure without re-coding applications or retooling operations.
The new Azure VMware Solutions are among several options that Dell is placing on the table for customers, which are increasingly looking to both on-premise data centres and public cloud providers such as Microsoft to develop their apps of the future.
Today, Dell also unveiled a new subscription service that promises the ease of use of public cloud services but with the control of an on-premise data centre. Plus, those who want to build their own can still buy Dell's VxRail hyperconverged appliances.
However, this year's annual Dell show will be remembered for a stage shared by the head honchos of three tech giants – Microsoft, Dell and VMware.
Some in the audience at the day's opening keynote session cheered when Satya Nadella, Microsoft's chief executive officer, came on stage.
After years of working together on Windows PCs, Dell is making its hardware and platform play nice with Microsoft on the cloud this time. Nadella said the deal will give every customer the best of VMware and the best of Azure.
The promise is for companies to easily tap into Azure's scale, security and fast provisioning cycles when they decide to move beyond their on-premise data centres.
The opposite may also be true for companies that have to move some of their data back into their data centres, for example, because of regulatory restrictions. The common ingredient here is VMware's software management tools.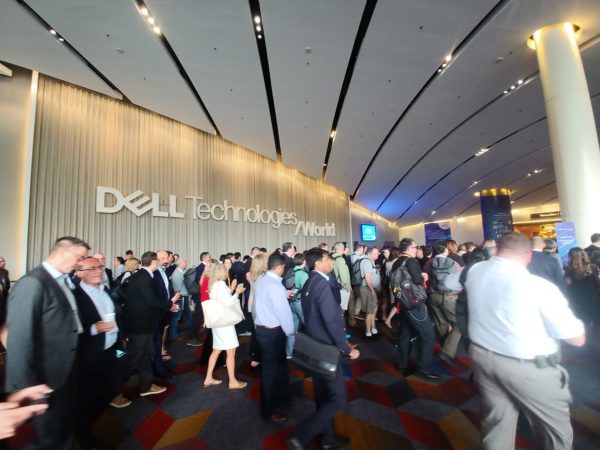 Dell's pitch is that it is connecting to everyone and anyone that its customers say they want to get connected to. The Microsoft deal is similar to one that VMware struck with Amazon Web Services back in 2016.
Earlier this month, VMware, which is majority-owned by Dell, also said it would work with Google's cloud services. The details of that agreement are still sketchy for now, but the Microsoft agreement is not.
With it, mutual Microsoft 365 and VMware Workspace One customers will also be able to use Workspace One to manage and secure Office 365 across devices via cloud-based integration with Microsoft Intune and Azure Active Directory.
Key here is reducing complexity, a major bugbear for many companies that have seen business units spin up cloud resources without a coordinated plan. Many end up with information silos because the different cloud services and on-premise data centres do not connect easily.
Dell is positioning itself as an infrastructure company that takes care of the unglamourous plumbing, at a time when customers are seeking to tap on both public and private clouds and to easily move data between them.
That is one reason for the new Dell Technologies Cloud offering, which includes a data centre-as-a-service option that promises the ease of use of public cloud services but also helps sell Dell's hardware like its Dell EMC storage devices.
The downside for this option, Dell executives would admit, is that provisioning still takes days since someone has to install a rack of equipment, instead of the minutes needed, say, on AWS.
But again, the common glue here for Dell is VMware, which helps customers manage the resources consistently across various platforms, public or private.
Asked if buying Dell means customers face lock-in with one vendor, VMware CEO Pat Gelsinger said the company has looked to balance their needs, especially by connecting with so many different partners.
"Customers want fewer strategic vendors. They don't want to spend so much time looking down the stack. They want to look up the stack (to create more business value)," he told reporters at a briefing after the keynote session.
"Customers don't want to be SIs (systems integrators) any more," said Michael Dell, the CEO of Dell Technologies, who also stressed the scale and expertise that his company brings to customers looking to digitally transform.
"We have been hearing from customers, saying 'we want to have fewer vendors, not more'," he said. "Companies have to re-imagine their organisations – fewer partners and industry consolidation will be the trend."