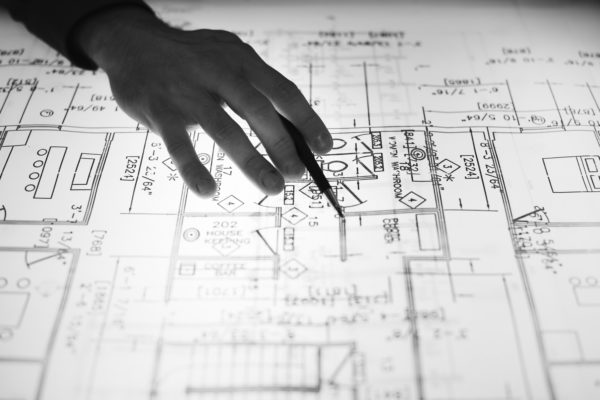 Brought to you by UBM
With transformation at the top of their agenda, business leaders are meeting at ConnecTechAsia in Singapore to showcase and discover the latest technologies that prepare businesses for the future.
From finding new ways to automate businesses processes to exploring fresh revenue streams, an estimated 40,000 visitors will be looking to truly transformative technologies to make a difference. It's no longer business as usual, as the saying goes.
In 5G, AI, cybersecurity, multi- and hybrid-clouds, IoT, smart cities and more, ConnecTechAsia will bring together the diverse yet inter-connected businesses that will form a big part of tomorrow's digital life.
In a fast converging world, the event from June 18 to 20, 2019, will be made up of three shows catering to various industries and concerns.
CommunicAsia brings together next-gen technologies for the telecom and related industries. BroadcastAsia is where broadcasters and equipment makers showcase their latest products and services. NXTAsia will feature emerging technologies and enterprise solutions.
Altogether, there will be 1,800 exhibitors, more than 200 conference speakers and hundreds of participants. There will be also be power-packed activities, free workshops, speciality zones, immersive educational tracks and seminars.
Among the highlights is a Smart Cities Arena. With connectivity and digital solutions for city planning, smart buildings and smart homes, this will be where government delegations, investors, technology suppliers, disruptors and infocomm operators gather to do business to develop the cities of the future.
"Connectivity infrastructure is a key enabler for Digital Economies worldwide, including Singapore's," said Howie Lau, chief industry development officer at Info-communications Media Development Authority, Singapore.
"ConnecTechAsia has always been a key telecoms calendar highlight, bringing the world's leading players to Singapore to exchange insights, share best practices, and build the capabilities that will be necessary to bring about next generation networks," he noted.
"We expect ConnecTechAsia to be an exciting platform to learn and experience the cutting edge developments in the technologies that will shape our lives, and wish the event every success," he added.
Commenting on the event, Andrew Phua, director for exhibitions and conferences at Singapore Tourism Board (STB) said: "STB is pleased to support the second edition of ConnecTechAsia. ConnecTechAsia is one of Singapore's flagship exhibitions and anchoring it here bolsters Singapore's reputation as a centre for knowledge, innovation and economic exchange in the Asia-Pacific region."
He added: "We are glad to host leading international experts and thought leaders in the tech, digital, and media industries here, and to facilitate the exchange of ideas, knowledge and connections, which will in turn deliver greater value to delegates."
The ConnecTechAsia Summit will bring thought leaders around the region to discuss what is driving digital transformation in the region.
Experts in artificial intelligence, telecom, platform services, insurance, cloud, media and more will discuss the big trends at Asia's largest innovation showcase and idea exchange.
Speakers include Harriet Green, CEO and chairman of IBM Asia Pacific, Seizo Onoe, president of Docomo Technology and Ong Geok Chwee, CEO of Bridge Alliance.
Transformation has been on the agenda for organisations big and small for years, but progress has been uneven across sectors, according to research firm Ovum.
In a global study last year, it found that financial markets were the most mature across various sectors, ahead of telecommunications, retail, retail banking and others such as education, healthcare and government.
One key driver for transformation, unsurprisingly, is to deal with disruptive effects that new technologies bring in a digitally connected world. In other words, it has been a decision to sink or swim.
"Digital enablement is critical for organisations that wish to grow and to differentiate themselves. In fact, for some industries such as financial services, media and retail, it is necessary to have digital capability simply to stay in business," said Andrew Milroy, Ovum's head of advisory services for Asia-Pacific.
"Using key technologies in concert, rather than in isolation is critical to fully reap their benefits. To date, companies that are able to roll out these technologies together, are enjoying success," he added.
He pointed to Grab as an example of a company that not only disrupted the transportation business in much of Southeast Asia, but also became an innovator in new markets such as payments and food delivery.
Robo advisors will be big too, he noted. StashAway, a digital platform for retail investors, uses multiple new technologies including AI and cloud, to disrupt the retail investment business and to take market share from retail banks, he added.
Besides just hearing about the latest technologies, attendees at ConnecTechAsia will be able to see for themselves what's coming in the near future. One such experience is the new 5G mobile network.
A 5G Experience platform at the event will offer live demos of 5G. More importantly, it showcases new business possibilities in the in various sectors, such as healthcare, energy, manufacturing and transportation.
Attendees can learn how 5G-connected drones, for example, will make a difference for businesses. They can find out how 5G improves mapping and transportation, as well as its impact on a digital-ready manufacturing company.
As the leading infocomm and media event in Asia, ConnecTechAsia is set to offer a rewarding and interactive experience to attendees. Sign up here.