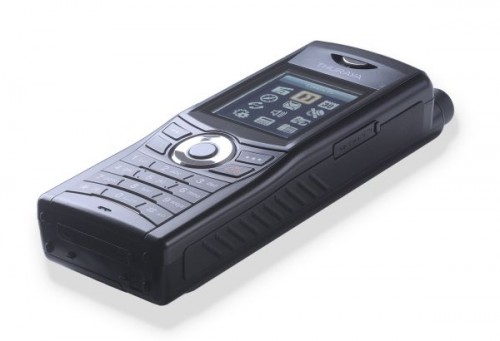 What would an oil and gas tycoon jetting about in his private plane and an Arctic adventurer have in common?
They both would be part of a niche group of users who carry a satellite phone in their bags when they move around the remotest areas of the planet. The good news is, their satellite phone can now make regular cellphone calls when they turn up in a city where there is ubiquitous coverage.
The Dubai-based Thuraya satellite phone company yesterday showed off its XT-Dual in Singapore, promising to let users simply plug in a GSM SIM card and make calls on regular cellphone networks, besides the obvious satellite phone capabilities. This means users can also SMS on the go!

Only thing the XT-Dual doesn't so do well in is data. There's no high-speed 3G data here, so you get only the really old 9.6kbps circuit-switched data – folks old enough to have tried that in the late 1990s before the advent of 3G will remember.
On satellite, however, the phone does slightly better in downloading your e-mails, bringing them in at a modest 60Kbps even if you are stuck in a rural area.
Clearly, this is no data phone. It's meant more to make calls wherever you are, but it doesn't give you that super fast inner-city mobile broadband we've all come to expect. It's also no sexy phone – it looks rather like a Nokia of old – but it sells on its global connectivity.
We are told that the phone works with a Thuraya SIM card, which will roam with 324 operators in 154 countries. If it's a regular GSM phone, it should have no issue accepting cheap pre-paid SIM cards you can buy at airports, but then again, maybe you might not bother if you are already used to phone bills costing thousands each month anyway!
The new XT-Dual phone is an update on Thuraya's XT satellite phone. As a result, it also comes with the splash, dust and impact protection that any traveller to the remotest regions of the world should expect. Indeed, the new model will add to the 600,000 such satellite phones that Thuraya has sold so far to a wide range of customers.