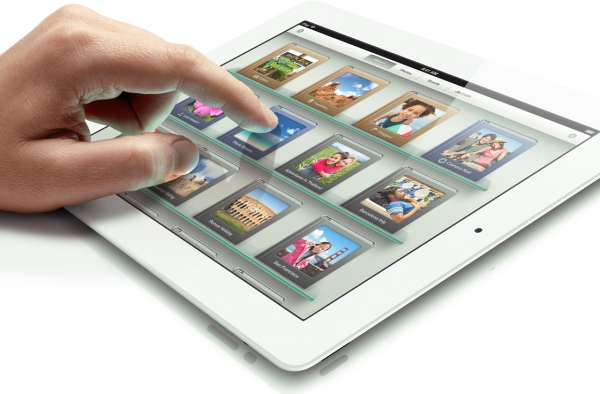 After months and months of salivating over rumours and leaks, Apple fans now have a new product to fawn over as the Cupertino-based company unveiled the latest version of its iPad early this morning (local time) in San Francisco. It's not called the iPad 3, nor is it known as the iPad HD. It's simply called "the new iPad", a name which I'm sure the late Steve Jobs would disapprove.
If you cut through all the hyperbole surrounding the new iPad's launch — stripping away words like "ground-breaking", "reinventing", and "revolutionary" — the only real difference between the new iPad and the iPad 2 is an upgraded GPU, a higher resolution display, and LTE connectivity. If you take photography on a tablet seriously, then you might be interested in the new camera.
The most significant upgrade is perhaps support for LTE. Although the infrastructure isn't quite here yet, data-guzzling Singaporeans would appreciate the bump in speed once LTE becomes widespread. On the other hand, it wouldn't take long for other tablet makers to start pushing out LTE products too.
The new display tech is also pretty stunning. With a resolution of 2048 x 1536, the new iPad trumps even your HDTV in the number of pixels it can show. Perhaps it's overkill, but if you need to stare at the screen for extended periods of time, this high density display will definitely help in the comfort factor. Plus, with a 44 percent greater colour saturation, the new iPad will be great for movies and games.
If you're among the few who takes photos regularly with a tablet, you'll be glad to hear that the new iPad has a new 5-megapixel rear camera with many of the iPhone 4S's features, including an IR filter, autofocus, face detection, and white balance. The large f/2.4 aperture and back-side illuminated sensor helps take better photos in lousy lighting, and you can also take full 1080p video at 30fps, which, coupled with the updated iMovie app, certainly looks like fun for home movies. There's also a new iPhoto app to take advantage of this new camera.
There's nothing really remarkable about the new A5X chip. It's still a dual-core chip, although the GPU has been bumped up to the quad-core variety to handle all the additional pixels. Apple claims that the A5X is four times more powerful than Nvidia's Tegra 3, but honestly I'm going to call that claim rubbish until I can see some independent benchmarks. Still, demo videos showing graphic intensive games looked slick and fluid, and numbers aren't everything, so as long as it works as advertised there shouldn't be many complaints from regular consumers.
If those upgrades are enough to convince you, you can go ahead and pre-order the tablet, which starts at S$658, on Apple's website right now, and you should be able to get it between March 16 and March 22.
Otherwise, I'd say the iPad 2 is looking pretty sweet right now, with a price drop to S$528 for the cheapest model.