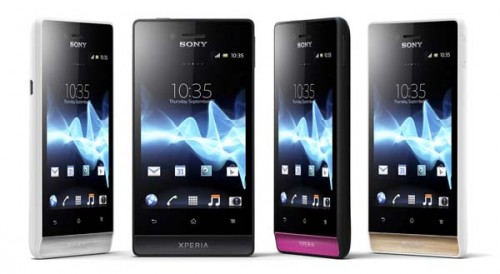 Users looking for budget Android phones running the latest version of the operating system have two more options in Sony's upcoming Xperia miro and tipo, when they ship in the third quarter of this year.
The phones have the same look as the high-end Xperia S unveiled earlier this year in the way, in the simple monolithic screen and "lip" at the bottom of the design.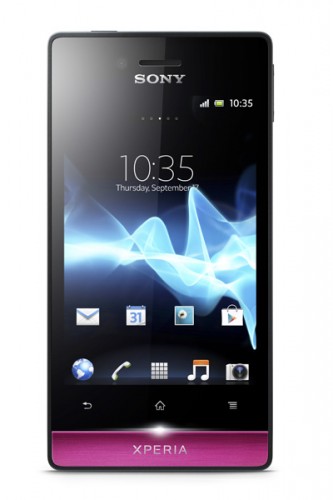 However, these two models are not packed with so many of the latest features. On the Xperia miro, the screen size is 3.5 inches, much smaller than the current 4-plus inches of display real estate on top-end models.
The included 5-meg camera seems decent though and Sony claims that the phone's contacts, gallery and music player are deeply integrated with Facebook for easy sharing and discovery.
The Xperia tipo, meanwhile, has a smaller 3.2-inch screen and also a camera capable of 3.2 megapixels. There's also a separate version of the phone, called the tipodual, which supports two SIM cards. With a touch on the screen, you can change which SIM card to use – a handy tool for travellers to easily switch between their own "roaming" SIM card and a local SIM card offering usually cheaper rates.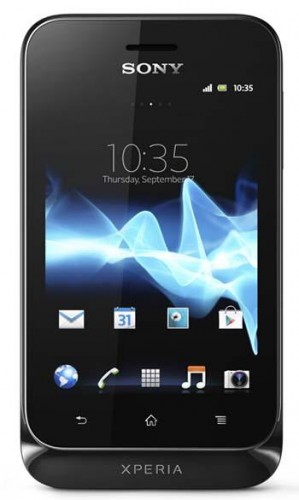 Both are what you'd call budget smartphones these days. Perhaps also to keep costs low, Sony appears to be using single-core 800MHz processors from Qualcomm in both the tipo and miro.
Why are these phones important then? At the budget end, they certainly look and work much better than many Symbian offerings that are still scraping the bottom of the barrel trying to attract many cost-conscious users. Also, Sony's new offerings are nice alternatives to the budget options from Samsung's Galaxy range.
Prices did not come with the release today from Sony, but with the specs included, the miro and tipo appear to be headed for the budget corner. That's not a bad thing, because they look better than many a low-cost phone on the market now.