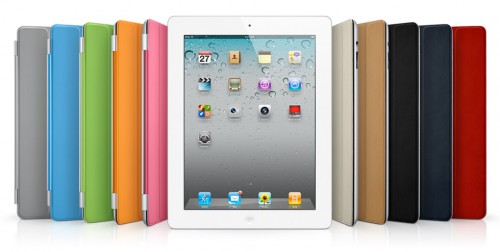 Love it or hate it, Apple's new toy is set to hit stores in Singapore and Hong Kong next month, as part of a wider rollout after being first sold in the United States on March 11.
Australia and New Zealand, along with several other European countries, will be among 25 countries getting the tablet computer as early as this Friday (March 25), as Apple pushes out the followup to its popular iPad.
Prices for these markets are as follows:
Wi-Fi-only iPad 2:
US$499 for the 16GB model
US$599 for the 32GB model
US$699 the 64GB model.
iPad 2 with Wi-Fi and 3G:
US$629 for the 16GB model
US$729 for the 32GB model
US$829 for the 64GB model.
Prices and exact availability dates for Singapore and Hong Kong are yet to be confirmed.
For those who can't wait for a few weeks, there are, of course, already grey imports going for marked up prices at at least eight Sim Lim Square stores, according to mypaper.  But expect prices to plummet in the coming weeks, as shipment comes through official channels.