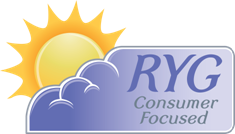 See Part I and Part II if you need to get up on speed on this issue.
Reclaim Your Game (RYG), an Australian IT firm that looks at Digital Rights Management (DRM) issues, did an investigation that shows that EA/Bioware was using SecuROM when they said they were not.
RYG first came into the spotlight on 10th March when they said that Bioware's Dragon Age 2 includes SecuROM, a much disliked copy protection software.
EA and Bioware came out all guns blazing in a statement that they don't use SecuROM on their FAQ pages and in their stickied forum defense a few days later. It is not SecuROM but a different Sony Release Control utility made by Sony DADC (Digital Audio Disk Corporation) that only uses SecuROM utility files, and RYG was wrong, they said.
After that spat, RYG did a further thorough investigation and posted a lengthy article on March 16th on why they think they are right and there is SecuROM on Dragon Age 2.
The summary, in short, is this:
If a game is using any part of SecuROM, the game is using SecuROM regardless of how many SecuROM services it uses.
Techgoondu did a 1-on-1 interview with Martin Pham, CIO of Reclaim Your Game, to drill down into this contentious issue.
EA/Bioware have stated that they use Sony's DADC's release control service. You claim that no such service really exists, and is in fact, SecuROM. How did you come up with this conclusion?
With Sony DADC, they have a whole range of products and services, mostly entrenched in the entertainment industry. With its DRM product line, only SecuROM is listed as the sole product suite applicable to PC gaming (You can see the website here).
Nothing on Sony DADC's official website states anything else that they do a different DRM or an independent Release Control/Date Check. Thus the Sony DADC Release Control product is, in fact, probably SecuROM.
This could be just semantics. What is important to ask is if the date checking release control version that comes bundled with DA2 is benign, as Bioware mod Christ Priestly has claimed on their forums. i.e. it self-destructs after you uninstall the game, unlike previous versions of SecuROM. Does RYG have any technical details on this?
We do have technical details and we have proof that these files and registry keys do not "self-destruct" as Chris Priestly have reiterated. We have a whole article dedicated to detailing the evidence and these inconsistencies.
Also, while our SecuROM analysis in Dragon Age 2 has technical references, many of them are simply observations that any gamer can do to check and verify what we said. It's simply a case of finding files and keys related to the Release Date check as we have reported.
On whether it's benign or not, from a technical point of view RYG cannot confirm this, and there are two reasons.
One, many of SecuROM-related processes and packets are protected through an SSL (Secure Socket Layer) layer. In other words, unless you have an RSA key provided by SecuROM you wouldn't know what is being transmitted/received other than what SecuROM states on their website. We need an invitation from SecuROM before we can look deeper into it.
Second, our evaluations are undertaken from the consumer's point of view. If we focused solely on the technical aspect, we'd be forced to provide technical evidence, which, of course, impinges on federal and international laws in relation to DRM circumvention.
We would lose much of what we're trying to achieve in the long term, which is to force gaming companies to be more transparent about their DRM policies.
It all boils down to the lie and the non-disclosure, so no, it is not just semantics.
Did EA/Bioware disclose the presence of the Release Date Check on its gaming package? On its manual? EULA? Readme? Furthermore, did they confirm themselves that the Release Date Check implemented was not SecuROM?
Or did they take the word of EA or its partners, SecuROM? From our point of view, EA/Bioware lied and misinformed its consumers. The technical aspects of what the DRM contains is secondary to the omission and the subsequent lie from EA/Bioware.
In the two years that RYG has been around, what insights have you gained on the gaming industry?
If publishers, DRM vendors and digital distributors implement consumer-focused initiatives, they will find an increase in sales, consumer retention, as well as revenue and profit margins.
So far, we've noted a few key trends based on the weekly evaluation reports that we've churned out:
A poor DRM scheme leads to a poor gaming product and it bleeds through into other areas, such as the legal aspects of the game (EULA), all the way to its customer service and technical support.
With all the publishers we've looked at — 17 thus far — we've seen many of the AAA Publishers do this.
In all the DRM Vendors we've looked at — 11 thus far — we've seen many of these DRM Vendors providing similar bland services and products, none of which are market-changing or ahead of the competition.
I have to clarify that RYG is not about getting publishers to adopt a DRM-free strategy. We're more about changing the way DRMs are made and how publishers can incentivise their DRM strategy for consumers because, let's face it, DRM was never made for consumers at all.
And DRM will never go away. There is a huge market for these products and services. So we're about transforming DRM into something better for consumers.
What effects you think this SecuROM DRM issue will have on EA/Bioware, and the gaming industry in general?
Smart competitors in the industry will pick up on this and figure out what to remedy in their future releases.
If EA/Bioware's responses to their DRM fiasco with Dragon Age 2 is any indication, it's that they are not well versed or knowledgeable in DRM nor do they have a consistent and consumer-friendly DRM policy in place. Based on what we've evaluated thus far — 36 Games in 2011 — this observation also holds with other publishers and DRM Vendors.
We would like to believe that this may turn the tide against the sheer arrogance displayed by EA/Bioware. Again, we were intent on helping them get through this ordeal and ensure consumers forget about the DRM mess. And we were going to do it for free.
They refused and gave the company spiel: "We would love to work with you, but unfortunately, our hands are tied at the moment."
It's a shame that it has come to this for EA/Bioware. Their entire week of release of Dragon Age 2 has been marred with nothing but DRM issues, unconditional bannings of members who have registered their game and astroturfing on metacritic. (This, by the way, isn't a big deal since everyone does it. They merely got caught out).
If competitors were watching this then this is a great lesson for them at the expense of EA/Bioware.
Both you and your wife — Lisa Pham, who's the CEO of RYG — started out as volunteers before founding the company. How did that occur?
RYG started off as a group of angry gamers who hated the SecuROM that was implemented by EA in one of our favourite franchises: Sims 2. This was in 2008.
Back then, RYG was like any other anti-DRM site out there. We never really had any direction other than to voice anger against companies like SecuROM and EA over their DRM strategy.
As you can tell, it's a pretty aggressive and hamfisted origin.
For Lisa and myself, we turned RYG commercial in 2010 when we had backers from some parts of the DRM Industry who felt a regulator was needed in an unregulated industry. Then, we only covered the technical aspects of DRM though.
A lot has changed since then. What was too niche of a service because of RYG's origins became something more. Lisa and I felt that we needed to adapt to the industry. Everyone either loves DRM or hates it. For us, it was about justifying that love/hatred through simple numbers and statistics.
To date, no other group has provided such tangible numbers. And while many scoff at the idea of such statistics, the fact of the matter is, the industry itself is guided by stats, figures and financial results.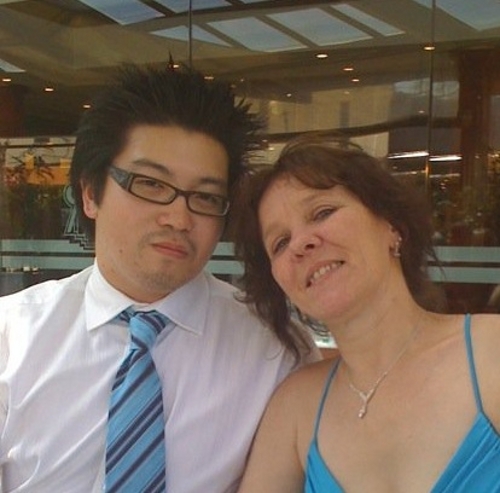 Martin and Lisa Pham, husband and wife, and CIO and CEO of Reclaim Your Game
Tell me a bit more about the passion driving you both.
I know for Lisa it's about setting things right. Publishers have lost their way in publishing games for consumers and our evaluation reports show this. When AAA Games sold in 2010 and 2011 are "Unacceptable" or "Not Friendly" quality, you know something is wrong.
When games are lacking in that simple (DRM) notification and customer support you know something's wrong. We talk about this everyday and that's her passion: To see publishers do the right thing. To date, no one's held them accountable or no one has enough evidence to point out their flaws and show them how it's done.
Lisa and I believe we have more than enough to help publishers, DRM vendors and digital distributors make their products better, and yet also increase their profit margins and consumer retention.
For me, my passion lies in connecting the dots with trends and figures. It's about translating consumer concern into a bottom-dollar figure for publishers, who, face it, are more concerned with decreasing operational costs whilst increasing their profitability.
When you have many consumers up at arms over the way games are made vs. publishers continuously making poor game policies it begs the question as to whether such a connection can be reached between the two sides.
And that's what we're trying to do.