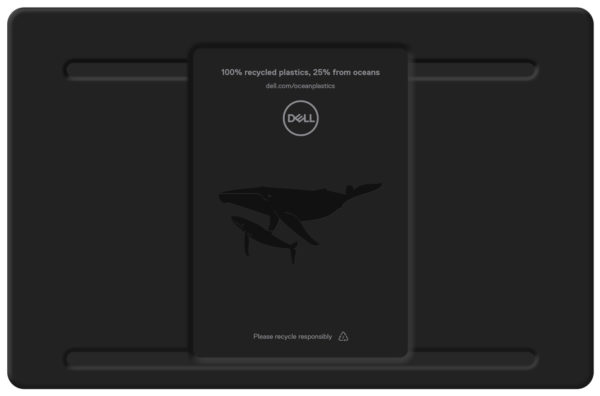 Dell is using the plastic that is found floating on waterways and beaches to pack its new XPS 13 laptops, as part of its recycling efforts to reduce damage to the environment.
The PC maker said yesterday that the laptops' packaging tray is being made from the rubbish that is often found in the sea and which harms sea creatures that unwittingly swallow the man-made materials.
The recycled ocean plastic will make up 25 per cent of the packaging tray of Dell's XPS 13 2-in-1 devices from April 30. The remaining 75 per cent will be sourced from recycled bottles and food storage containers.
Dell's efforts, touted as an industry first, could not have come earlier for users concerned with the waste their digital lives create. As they buy and replace devices ever so often, the environment has often been getting the short end of the stick.
From electronic waste (e-waste) to the packaging used to contain the products, the amount of waste has been massive. According to the United Nations, up to 50 million tons of e-waste alone is expected to be dumped in 2017.
Technology companies have been trying to combat e-waste by introducing recycling programmes to encourage people to trade in their old products. For instance, Apple recovers millions in gold from old iPhones and iPads which can be used for future production. HP has a closed-loop ink cartridge recycling programme that reuses plastic from recycled cartridges to create other supplies.
Efforts to introduce more sustainable packaging in the technology industry have often been aimed at using renewable materials, such as recycled paper, to encourage consumers to recycle the packaging instead of simply disposing it. Dell's choice of ocean plastics for its packaging however, is the first in the industry.
The ocean is, quite unfortunately, an abundant source for plastic, with an estimated eight million tons of plastic entering the water each year. Dell claims that its ocean plastics pilot programme will use 16,000 pounds (7,257kg) of ocean plastics in 2017.
This is an astonishing figure, given that recycled ocean plastics will only make up 25 per cent of the packaging tray of a 13-inch device.
Of course, Dell is just the latest company to jump onboard the recycled ocean plastics trend. P&G recently announced plans to produce limited edition Head & Shoulders shampoo bottles from ocean plastics, and Adidas produced shoes out of plastic waste previously.