The Asus ZenBook Pro 14 thin and light laptop that sports a secondary screen on its touchpad is out in Singapore at an equally eye-catching price of S$2,998.
Powering it on for the first time, you will not miss this ScreenPad, a colour touchscreen that lets you in on commonly used features like a calculator or music player. That's how I saw it at the Singapore launch event last week.
Having a secondary screen on a laptop, of course, is not new and the MacBook Touch Bar comes to mind. The difference between the Asus laptop and the MacBook is the size of the ScreenPad.
It's what you get on a typical touchpad, measuring at 5.5-inch with a Full HD Super IPS+ glass-covered display. It feels like you've placed your smartphone at the bottom of the keyboard.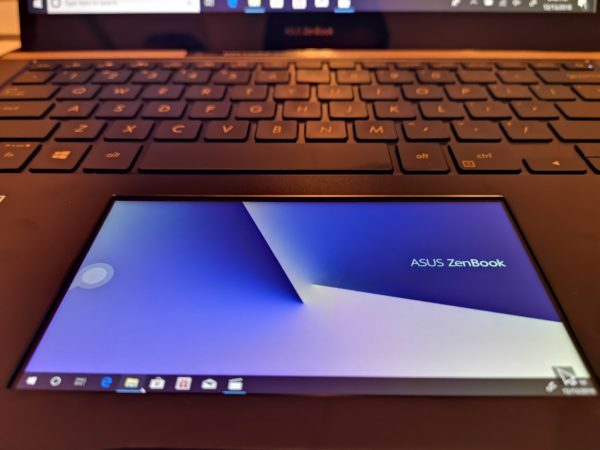 The ScreenPad can also be an extended screen, similar to how you expand your workspace on the screen. Of course, you can make use of the ScreenPad apps, such as a calculator, music player or calendar, as well
The ScreenPad also has customised tools that work with different applications. For example, while doing presentation slides on Powerpoint, there are shortcuts appearing on the ScreenPad to help you quickly change your font size or colour.
You can also link your phone to the laptop via Asus Sync as though you are placing the smartphone at the bottom of the keyboard. In Extension Mode, I can play YouTube video or have a folder of videos I can preview as the main video is being edited on the main screen. More ScreenPad apps can be added via the Windows App Store.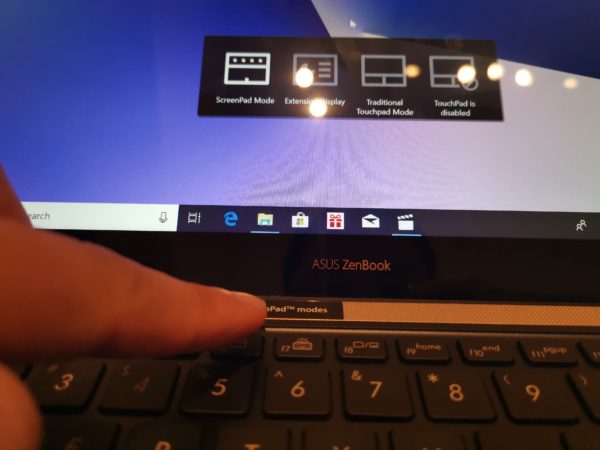 As much as I like the added functionality, there are improvements that can be made. I would certainly like to make use of Google Calendar on the laptop and have that sync'd with my phone's calendar.
The calculator's buttons are also a bit too small so I opted to use the Number Pad app on the ScreenPad. However, this didn't trigger the Calculator app on the main screen and I needed a few more clicks to fire it up.
There are limitations too. Since you are using a screen for your number pad, you don't get the same tactile feel of an actual keyboard. This means you may make mistakes when quickly keying numbers into a spreadsheet, for example.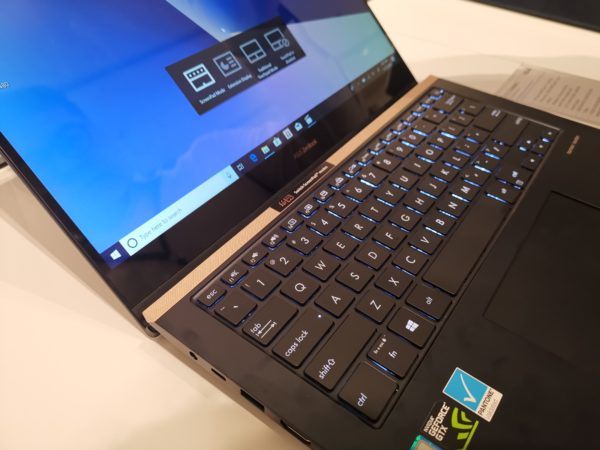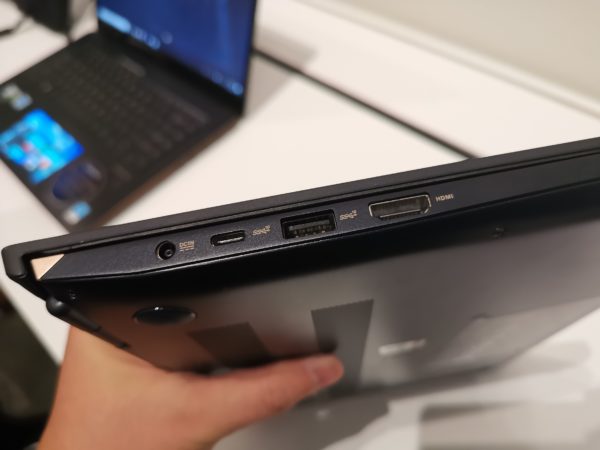 For the high price that Asus is asking, it's a good thing that the laptop meets most expectations of a top-of-the-line mobile machine. It comes with a 14-inch LED backlit Full HD screen with 100 per cent sRGB colour presentation. That's great for photographers and videographers who yearn for colour accuracy for their photos and videos.
There are two full-sized USB ports (2.0 on the right and 3.1 on the left), one USB-C port, HDMI port and an audio jack so connectivity should not be an issue.
With the latest Intel Core i7-8565U processor, 16GB of DDR4 RAM and GTX 1050 Max-Q graphics, you can kill time playing some games while on the road. Okay, the 70Wh battery is rated to last up to 12.5 hours, but I would definitely recommend plugging into a wall socket when playing a few rounds of Fortnite.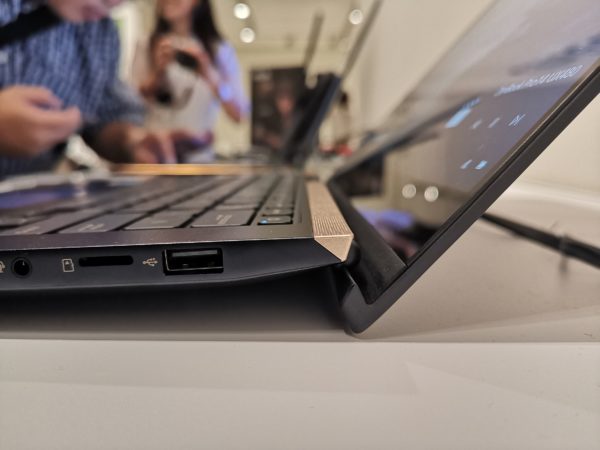 The Asus new ZenBook Pro 14 is certainly handsome in Deep Dive Blue. It also comes with an ErgoLift hinge that props up the laptop to ensure efficient cooling and better audio experience, similar to the HP Envy 13 (2018).
Costing S$2 shy of S$3,000, the aluminium-clad UX480 does not come cheap though. The question comes down to whether you see the ScreenPad as worthy of the premium being asked.