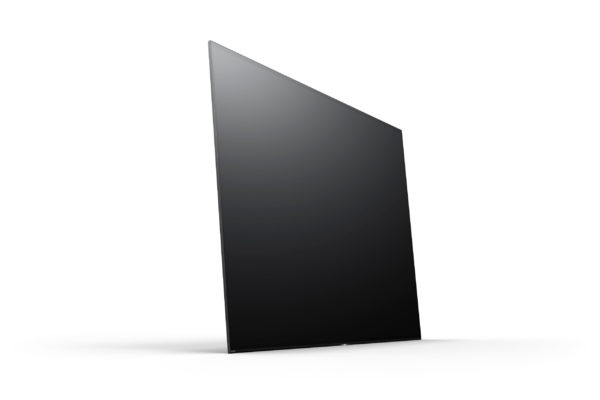 Sony is bringing its first TVs to feature the much-praised OLED (organic light emitting diode) technology to Singapore in the months ahead, offering yet another choice for video buffs who want the best image quality.
The Bravia A1 comes with all the bells and whistles of a top-end TV for 2017, including a new engine to process HDR (high dynamic range) images that promise more realistic pictures and greater contrast.
Perhaps most importantly, the new 4K TV is the first from the Japanese electronics manufacturer to feature an OLED panel, instead of traditional LED or LCD panels. Previously, LG was the only maker of OLED TVs, which are prized by enthusiasts for their uniquely deeps blacks, high contrast and natural motion.
Though prices for the Bravia A1 have not been revealed yet for Singapore, they are expected to be high and not likely to undercut LG's OLED TVs by much, if at all. After all, the Korean company is providing the OLED panels to Sony and it sets the prices for the key component.
Still, the entry of another OLED TV maker will bring more options for those seeking an alternative to LG. Panasonic is another player that is set to release an OLED TV this year. The notable absentee is Samsung, which is using a souped-up version of LED it calls QLED.
Shown off yesterday at a Singapore launch, Sony's Bravia A1 will come in 65- and 55-inch models and feature the Android operating system that the company has been known for. In terms of HDR, it supports the Dolby Vision format, which will delight users who want support for the latest standards.
To differentiate itself from its rivals, Sony has found a way to use the screen itself to emit sound, instead of relying on conventional speakers. This so-called Acoustic Surface essentially makes use of the screen to be a large speaker.
This is possible because OLED, which produces images through small diodes that are self-illuminating, does not require a backlight like LED to shine on. Not only does this make a screen incredibly slim, it has enabled Sony to place the speaker right on the screen itself.
Whether it sounds great is another matter, of course. More importantly, the arrival of the Bravia A1 will be keenly watched by video buffs who have waited for years for OLED TVs to be more common. And the good news is, it's a flat screen, not one of those funky curved TVs.