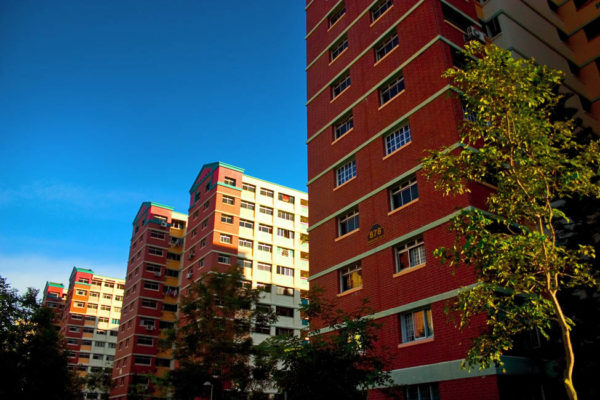 Hearing Singapore's leaders speak about their vision of a smart nation, you quickly see why the city-state is at the forefront of not just the technology but also the thinking behind a digital economy.
This week, the Minister for Communications and Information, S Iswaran, spoke about the need for new international trade deals that enabled better cross-border commerce involving digital IDs and data.
The old deals, he rightly pointed out, are meant more for physical goods and may need to be updated to reflect how fluidly goods are bought, delivered and consumed today.
Think about how money changes hands, for example, in a world where crypto-currencies such as Facebook's Libra is the main digital currency.
At the Innovfest Unbound event here, the government is also seeking feedback on how data is exchanged, say, between business entities so that users can easily be "recognised" and transact seamlessly.
If they want to buy things from one merchant without having to key in all their data again from a previous one, can they share that data? That's just an example that comes to mind easily.
Clearly, there has been a big change in the approach towards this grand smart nation project from the time it was conceived four years ago.
Yes, hardware such as 5G networks and sensors are still the foundation of such a transformation, which means people will interact and consume services almost always digitally.
But it's the data in the cloud that reflects preferences and habits and helps run lives better, say, to schedule meetings automatically or track diets. These things require well-designed software.
This is what the Singapore government has been looking at in the past couple of years. The change makes sense in a world where software is increasingly seen as the differentiator in the success of a service.
A S$40 million 5G fund announced this week to promote the new mobile technology is tied to a real-world application. Among the first to use it are the port authorities, who will test how it can connect up autonomous vehicles.
This pivot is a smart one, as other smart cities roll out similarly snazzy high-tech bids to overtake Singapore. Where the Republic seems to lack in its digital vision is a championing of citizens' digital rights.
Not just a nice-to-have footnote, this is increasingly important as Big Tech companies look to expand their frontiers while repeatedly violating the privacy of individuals.
The FT ran a slightly dystopian piece on how companies in future could gang up digitally against a helpless consumer. They could force him to pay back his bank loan bit by bit, each month, while holding access to his digital services, even his train rides, at ransom. A pound of flesh, indeed, for your digital inclusion.
Could such a worst-case scenario happen? It's possible if government regulators do not rein in the worst excesses of Big Tech and their partners.
As we have seen with Facebook this past year, the loose way it has dealt with users' data is something that cannot be left to the company to self-correct.
Who's going to champion the rights of the small consumer in these cases? Government regulators usually have to step in, say, to set the rules that Facebook can operate in.
The European Union may have been overly bureaucratic over the years, as it meted out punishing penalties on American tech firms such as Microsoft and Google, but when it comes to protecting its citizens' rights, its privacy regulations out last year are the first such large-scale attempt to rein in Big Tech in a meaningful manner.
Companies dealing with European citizens have to let them easily manage the data they share and control how that is being used. The best example would be the cookies that are used to track users on the Net – you can say no to them.
Singapore has its own set of privacy protection rules, but these have unfortunately been used only to punish private companies, from karaoke joints to large healthcare groups, when they lose data to a hack, for example.
When a government agency loses data, it is not subject to the same punishment. It does not even need to disclose in a timely fashion, unlike, say, a bank if it gets its information stolen.
Penalties aside, what's needed is more transparency and accountability. The prime minister himself has called for a review of how such incidents are handled in future, so there is change afoot.
This should be part of Singapore's vision of a digital economy. The government, as a trusted entity with the most sensitive data on its hands, should subject itself to the same, if not more, stringent rules than the private sector.
It should have a truly independent body to assess potential privacy issues, say, when government agencies share citizens' data, or make decisions based on that data.
It cannot be that people have to resort to a lawsuit to force some form of compensation if a government agency loses their data. Or to wait every few years to threaten to kick out a minister at the polls.
If all this talk about an inclusive economy with an engaged digital citizenry is to go past the talk, then what is needed are more transparent rules. Not overly complex as to stifle innovation, but to ensure trust is built and earned.
For one, how can citizens control their data better? Can they see who has used their data and for what? It's their data, after all, and not the government's.
This is similar to what the government has done to address another big issue – the uncertainties that AI brings. In January this year, it set out two principles when using the technology, reported The Straits Times.
First, decisions made by or with the help of AI have to be explainable, transparent and fair to consumers. Second, AI solutions have to be human-centric.
Unfortunately, these rules once again are aimed at the private sector. Yet, it is in government that AI rules need to be more transparent.
If an AI decides whether you get social assistance, should its decision not be transparent and explainable to you?
Technology risk is real today. Besides showing good governance themselves, government regulators have to ensure that Big Tech firms do not define the agenda all the time.
The Googles and Facebooks of the world have a lot more influence than some country regulators because their grip on users of their services is becoming unshakable and their reach is only going to expand with new offerings like crypto-currencies.
You don't have to look to the future, actually. Consider how platform companies such as Uber and Grab have behaved in Singapore in the past year, and you see how much sway they have over a country seeking their innovation and capital.
Think about how hard it is to regulate an errant bike-renting company such as oBike, which left users here high and dry with its sudden exit last year. It's clear Big Tech has grown beyond what regulators are used to controlling.
Unlike the past, when technology had usually raised the quality of life, there is a real fear among citizens now that they are literally just digits of an economy, with their rights trampled over.
Who will be their champion? Will a government that seeks to ride this global digital wave also make sure that citizens' digital rights are not reduced to a mere hindrance to perceived innovation and progress? This is a tough balancing act.
Yet, here is a chance for a government to educate its citizenry of the shared risks and responsibilities in such as digital world. Mobile banking comes with risk, digital government services can get hacked and yes, AI can take your jobs.
What can Singapore do? As a major node in the world's digital economy, it is already well connected. As a thought leader, it is looking beyond hardware to a future run by AI. It's time that citizens, the most critical component, be given more consideration.
They have to be more aware, engaged and prepared to challenge situations that go against their interests in the years ahead. As their representatives, the government has a duty to be on their side.
Plus, this is the only way a digital economy can work. Without users, it's nothing.