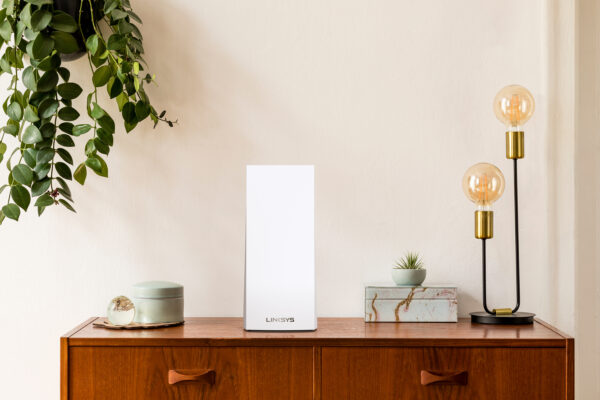 Linksys' new MX4200 Wi-Fi 6 mesh networking kit will be given free for those who sign up for StarHub's high-end 2Gbps fibre broadband service for two years.
Well, at least the first unit of the kit which acts as a router, as part of a deal unveiled yesterday. This free unit or node costs S$388 usually, and you'd likely have to buy additional nodes at S$288 each from StarHub to expand your coverage at home.
The 2Gbps plan, costing S$62.90 a month, offers two separate 1Gbps links through two ports on the optical network terminal (ONT). So, users could have one network for working from home and another for gaming and video streaming, for example.
Other StarHub users, say, those on its S$45.90-a-month 1Gbps plan, can pay for the Linksys MX4200 kit through an instalment plan of S$12 a month.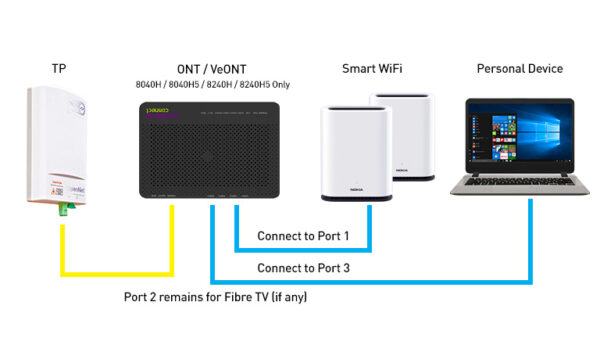 The new Linksys Wi-Fi 6 gear is meant to be easy to set up like other mesh networking kits that automatically sense the presence of supporting Wi-Fi nodes in the area and connect them up simply to expand coverage.
The MX4200 now also supports Wi-Fi 6, which brings theoretically several times faster download speeds and more importantly, multiple concurrent connections from an increasingly number of smart devices, such as cameras and TVs, at home.
To do this, the Linksys networking gear uses Qualcomm's Networking Pro 800 platform that sports a quad-core Arm processor. It is capable of handling eight streams of tri-band Wi-Fi 6 connectivity.
Linksys also promises to let those who use purely wireless links for backhaul between each Wi-Fi node to connect faster, by using all three frequency bands to do so. Other manufacturers, it claims, limit this.
Linksys and StarHub are targeting high-end users with this deal, which promises to provide easy coverage and improved performance in many of Singapore's urban high-rise apartments.
While Wi-Fi 6 is expected to make a key difference in industries that connect thousands of sensors or campuses that have hundreds of concurrent users connecting at the same time, homes are increasingly taking up the technology as well, though at a slower pace.
In the third quarter of 2020, Wi-Fi 6 products made up just 4.7 per cent of consumer wireless networking shipments globally, according to research firm IDC.
This is a small segment of the market compared to the 64.7 per cent for kits based on older Wireless AC technology and 30.5 per cent for the even older but cheaper Wireless N.