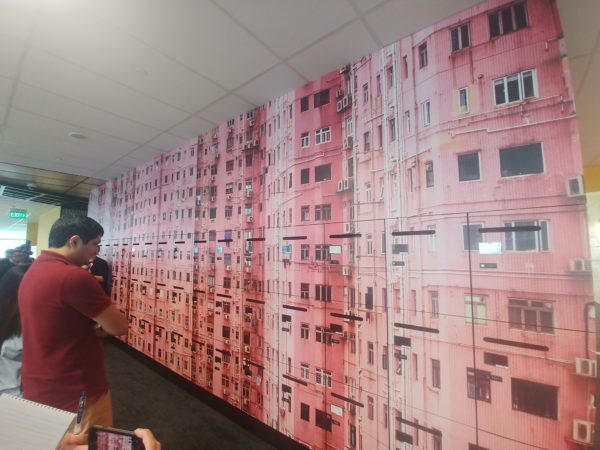 About a year after exiting Southeast Asia, Uber showed off a new office at Frasers Tower in Singapore that will serve as its Asia-Pacific hub.
More than 160 staff now work on communications, strategy, marketing and other corporate functions to serve the nine markets that Uber still operates in in the region. These include Japan, India, Australia and New Zealand.
The new 2,000 sq m office, unveiled to the media today, comes just over a year after the company gave up its Southeast Asian operations in exchange for a 27.5 per cent stake in rival Grab.
Uber had already based its Asia-Pacific headquarters here previously but moved out of its offices at Guoco Tower after its deal with Grab. It then relocated to Mapletree Anson nearby before settling on the new place at Cecil Street now.
The company had done its "due diligence" in deciding to stay in Singapore despite having no more operations here, said Amy Kunrojpanya, Uber's Asia-Pacific senior director for policy and communications.
Singapore is attractive as a place for talents as well as for its smart city ambitions, she said, explaining the unusual arrangement.
Asked if government tax breaks for regional headquarters were a factor, she said there was "nothing specific" in that respect that caused the company to stay here.
The spokeswoman also ruled out launching new products in Southeast Asia after its "transaction" with Grab last year.
That deal led to a S$6.58 million fine from the competition commission last year, after it was deemed to have made the market less competitive.
However, The Straits Times reported hours before the regional hub opening today that the fine was being suspended, pending an appeal.