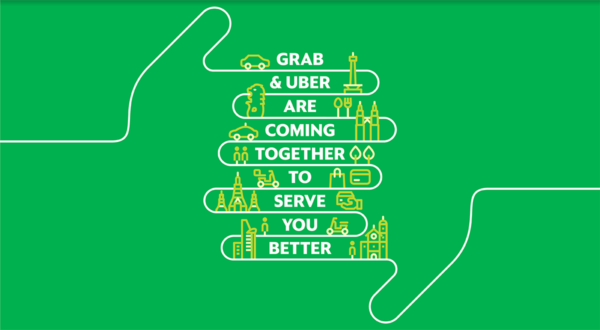 After weeks of speculation, it's finally confirmed that Uber will give up its fight in Southeast Asia and cede the market to rival ride-hailing firm Grab.
In a deal announced today, the American company will give up its operations in Cambodia, Indonesia, Malaysia, Myanmar, the Philippines, Singapore, Thailand and Vietnam, in exchange for a 27.5 per cent stake in the Southeast Asian firm.
The deal, said to be the largest in the region, may appear like another blow to Uber after it exited in China in 2016. It had merged with local player Didi Chuxing, in exchange for a US$20 billion stake in its rival.
Yet, in China's case, as in Southeast Asia now, Uber can be satisfied that it is leaving with a stake in a growing rival, instead of being forced out with its tail between its legs.
As Uber chief executive Dara Khosrowshahi said today, it is leaving with a stake worth billions of dollars in Grab, after investing about US$700 million in the region.
At least for Uber's investors, this sure beats burning money to subsidise drivers and passengers in a battle to the bottom to gain market share and edge a rival out.
Though Khosrowshahi said the latest deal is not a sign of the company looking to consolidation as a strategy, it is hard to imagine another outcome for such a zero-sum game.
In the platform economy, it's either win or bust. Whether this is ride-hailing, food delivery or e-commerce, the billions poured in by investors are aimed at ousting other competitors and gaining a monopolistic position.
This begs the question: what now for consumers in Southeast Asia? The experience in China is worrying.
Just days after news that Uber was exiting that market, fares for taxi rides soared in the country. Some users took to social media to complain that they were paying twice as much.
It remains to be seen if the same will happen in Southeast Asia, but one thing is for sure – investors will want it to stop pouring money into the market to compete, so expect fewer incentives for both drivers and passengers.
For Grab, there will also be no urgency to cut prices and run endless promotions to capture a market. It is now the undisputed king of the hill.
Indeed, if you were an investor in Grab, you would think now is the time to start getting your investment back.
Without any competition to stop you, you'd start telling consumers to pay more and they won't be able to say no. Welcome to the platform economy.