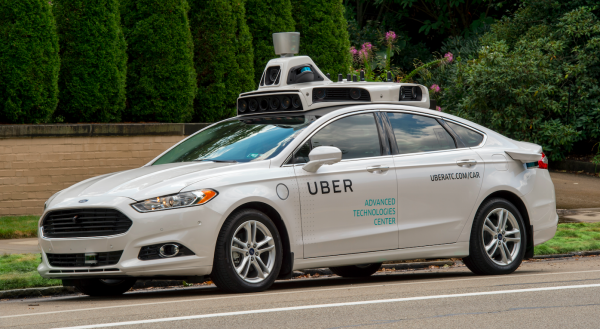 In 2014, Uber's head honcho Travis Kalanick tried to reassure drivers using its app that driverless cars were more than a couple of decades away.
Just two years later, however, the first autonomous cars on its stable have started picking up passengers in Pittsburgh in the United States. By the end of the year, 100 Volvos will be self-driven in the city streets.
Sure, these cars still have a driver to take over in an emergency, but the inevitable has already happened. Drivers will be replaced by computers in the front seat in years, not decades.
Indeed, the end of this decade could be a turning point, when fully autonomous cars could hit the roads, according to industry experts speaking to tech site Recode.
Come 2025, less than 10 years from now, it expects more cars to be automated, much like the VCR being overtaken by the DVD.
Ten years are a long time, it has to be said. However, the writing is on the wall for drivers who have jumped on the bandwagon to join ride hailing companies such as Uber.
While freelance and taxi drivers alike have benefited from such platforms, they will soon face competition from self-driving computers that never tire or need a toilet break.
For companies such as Uber, it makes perfect commercial sense to outfit a vehicle with autonomous technology and take the human operator out of the equation.
The cost of the technology will be high at first, but as it becomes more common, the profits will outstrip the one-time price tag of buying and outfitting new vehicles with self-driving smarts.
After all, maximising resources is the name of the game. For platform players, this means squeezing the last minute of a day that a car can be hired in a highly competitive market.
The same can be applied to other on-demand services. Would a maid-for-hire platform company turn to robots in future? Seems far-fetched now, but you could say self-driven cars were once science fiction too.
For people who have staffed these services, this must be the ultimate letdown. They would have fuelled the development of such platforms, only to be discarded when they themselves become the unproductive components of the system.
For others who have harboured even a slight suspicion of the business models of platform companies, whether they are in car hailing or food delivery, the use of computers or robots to replace humans in the value chain must raise alarm bells surely.
After all, platform players do best when they are a monopoly. With all that investor money spent to acquire users and outlast similar rivals in a market, the losses have to be recouped.
The two biggest Chinese taxi hailing services only merged last year, but will swallow up UberChina now to dominate the market as no other player can.
After enjoying the fruits of intense rivalry among the companies, Chinese consumers are now left with Didi Chuxing. They are already complaining of higher prices, as the unrivalled player in town cuts subsidies for drivers and consumers alike.
This is not to say the platform economy should be blocked or discouraged. If you have tried hailing a taxi during peak hour in Singapore, you'd be grateful a self-driven one shows up without a picky driver asking where you're heading to, then deciding not to take you.
Similarly, the food delivered by Deliveroo and groceries sent by honestbee in Singapore are much welcomed by busy families.
In truth, platforms exist because of imperfect markets. In Singapore, poor service and a lack of available taxis have made it possible for Uber and Grab to make headway in Singapore.
Now, autonomous vehicles could conceivably push up the efficient use of resources, ferrying more people in an increasingly crowded city. They will be crucial to Singapore's push to be a smart nation.
Here was, after all, where the world's first driverless taxi trial started last month. The tests by locally-based nuTonomy beat Uber's in Pittsburgh by just days.
The challenge is in ensuring that these new platform-based services do not become so dominant that they keep out competition and leave consumers with fewer choices. That is the flip side of the on-demand, platform economy just starting to emerge.
There's also the problem of finding jobs for those displaced by robots and computers in future. Singapore's not new to that, having seen the story play out for many working in manufacturing firms over the decades.
Soon, the threat will be coming to jobs, such as cab driving, that were once immune to the forces of globalisation.