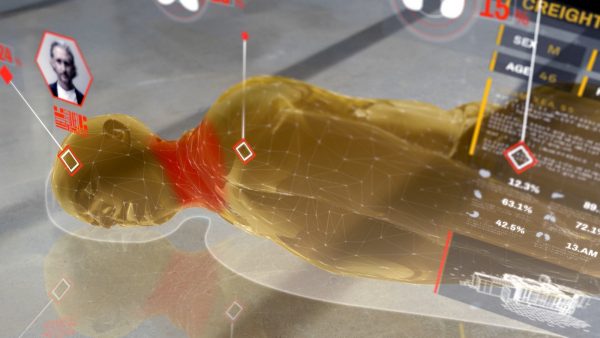 Imagine a future where television shows go beyond its linear forms to invoke your participation in developing its plot, such as by investigating a crime scene through a virtual reality (VR) device.
That is the premise behind Halcyon, a drama series heralding the next generation of television content with greater interactivity, while giving VR devices a potential "killer" use case.
Set in 2040 and produced by American sci-fi cable network Syfy, Halcyon follows Julie Dover, a detective in the Virtual Reality Crimes Unit, as she investigates the first real-life murder to take place within virtual reality, and the conspiracy behind it.
Techgoondu had the opportunity to experience (not watch) the show at a media preview today, ahead of its global premiere on September 22, 10pm Singapore time on Syfy (StarHub TV Channel 517).
Having viewed demo clips on VR headsets previously, I assumed Halcyon will involve viewing the programme in a virtual reality cinema, perhaps with some 3D effects for good measure.
That quickly went out of the window five minutes into the show, when I was instructed to examine objects and fingerprints around the crime scene for clues.
You achieve that by physically looking around and tapping about the residence of the "victim" through a Samsung Gear VR, picking things up and triggering dialogue between the investigators.
That set the tone for the rest of the show, which alternated between short, live-action drama, and interactive crime scene investigations that gradually unlocked the mystery behind the death of Halcyon's head honcho.
An experiment in next-generation TV content
Patrick Lim, NBCUniveral's senior marketing manager describes the series as an experiment, borne out of a desire to offer audiences a different viewing experience.
More shows featuring VR elements are in the pipeline, but their release will depend on the success of Halcyon.
Having now experienced the format for myself, I look forward to more shows that will make use of virtual and augmented reality technologies, pushing the envelope on how we perceive dramas.
Viewers will be able to catch all 10 live action caplets at once when Halcyon premieres next Thursday on Syfy, or through the show's microsite for free.
The complete Halcyon experience, however, are reserved for those with access to a Samsung Gear VR. The five VR episodes can be found in the Halcyon VR app, seamlessly interspersed with the live action drama.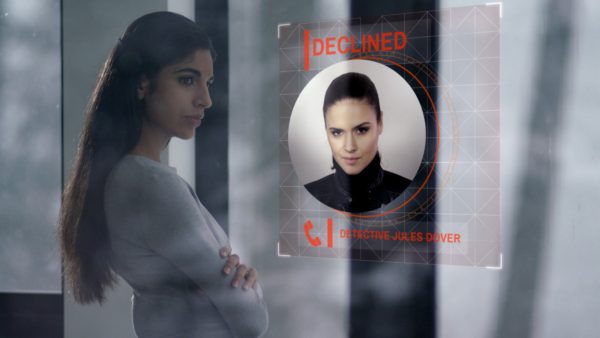 The app may be downloaded from the Oculus store for US$4.99 (between 22-25 Sep), or US$9.99 (from 25 Sep onwards).
Viewers without a Gear VR on hand need not feel left out, as a summary of the happenings within Halcyon's VR arc will be shown at the start of the live action caplet.
The producers are clever enough to ensure the summaries are just sufficient to help with the story's continuity, for the benefit of those who paid for the experience.
Bridging the gap between future television and now
I believe US$4.99 is not too much to pay to support content producers who dared re-imagine what the medium holds.
That is provided I have a Gear VR on hand, which I feel can be a key stumbling block in these mixed-medium experiments.
Maybe this can become less of an issue with more content producers aboard the gravy train.
This will provide the critical mass needed for experimental VR zones in retail spaces (like those from Samsung) to become a cinema of sorts, for movie-length VR content.
Until VR technologies evolve to develop a common standard and become more prevalent to be in every home, that is.
CORRECTION at 16/09/2016 1:50PM: An earlier version of the story mentioned Syfy is available on both Starhub TV and Singtel Mio TV. NBCUniversal has clarified the channel is available exclusively on StarHub TV. We are sorry for the error.