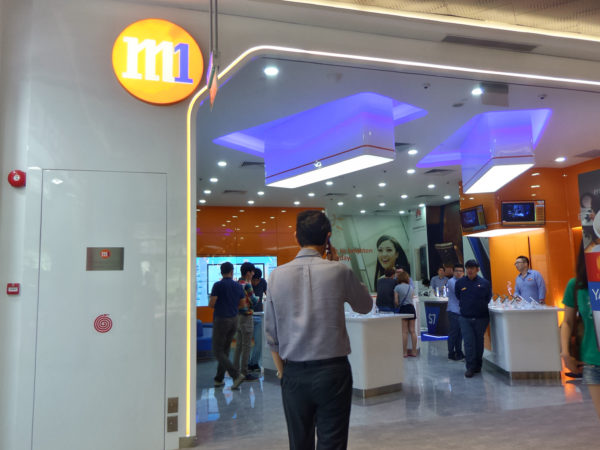 M1 is selling electricity services to home owners through partner Keppel Electric, just days after rival telecom operator StarHub starting doing so in Singapore's newly liberalised electricity market.
M1 started welcoming customers from Jurong, the first area where home owners can pick their electricity provider, last weekend. Those with a postal code starting with 60 to 64 can sign up.
Among the deals that M1 is dangling in front of people are a S$80 discount for Samsung's latest Galaxy S9 and S9+ phones and a free six-month subscription for upsized data worth S$35.40.
These offers are for new and re-contracting mobile customers, the telco said on Friday.
The partnership is not a surprise, given that both companies are linked to parent company, Keppel Corporation. It wholly owns Keppel Electric and has a 19 per cent stake in M1.
Last year, Keppel Electric starting using M1's Narrowband – Internet of Things (NB-IoT) wireless network to connect up its smart meters, which could potentially allow users to keep track of their electricity usage in real-time.
The news last week of M1's entrance into the electricity market comes just after StarHub said it was doing so with solar energy player Sunseap.
It is also happening against the backdrop of an increasingly competitive Singapore telecom market. A new fourth player, TPG Telecom, is expected to challenge the existing Big Three of Singtel, StarHub and M1 this year.
CORRECTION at 27/03/2018, 11:50am: In an earlier version of the story, we misstated the discount offered for the Samsung phones. This has been corrected in the current version. We are sorry for the error.