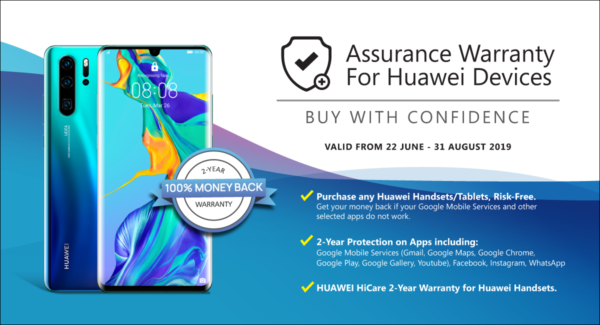 Challenger and Courts, two of Singapore's largest consumer technology retailers, have promised to give consumers their money back if they buy a Huawei phone that ends up not being able to run Google services such as Gmail and Maps.
The offer aims to assure potential buyers that the most popular software on the Android operating system will still run, despite a ban last month that prevents Huawei from buying chips and software from American companies.
The restriction, which has wiped out US$30 billion in revenue for the Chinese company, does not affect existing models. This is likely why retailers here are confident of selling well-reviewed models such as the P30 Pro.
Both Courts and Challenger are offering this additional "assurance warranty" for two years from the time of purchase, which has to be from June 22 to August 31, this year.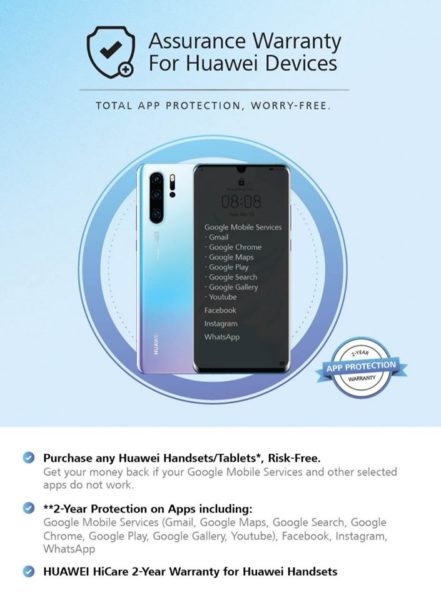 The Huawei models covered here are:
-P20, P20 Pro
-P30, P30 lite, P30 Pro
-Mate 20 Porsche Design RS, Mate 20, Mate 20 Pro, Mate 20X
-Nova 3i
-Y6 Pro 2019
-MediaPad M5 Lite 10, MediaPad T5 10, MediaPad T3 8.
The warranty offered here is above what Huawei typically provides for its gadgets. The Chinese manufacturer says it is not behind these promotions led by retailers.
Our commitment to you, our UK fans. Further information can be found here: https://t.co/6qKGIL2OB4 pic.twitter.com/V5Af6EraaY

— Huawei Mobile UK (@HuaweiMobileUK) June 20, 2019
After a wave of bad news from manufacturers cutting ties earlier in the month, Huawei has had to deal with the uncertainty caused by the US ban. Some users, without checking if their phones were affected by it, quickly sold their devices at fire sales.
But since then, the Chinese company had come out to assure users that its current phones will continue to work. They will continue to get important security updates, for example.
Last week, retailers in the Philippines also ran a similar campaign to offer money back should apps such as Gmail fail to run on a Huawei phone in future.