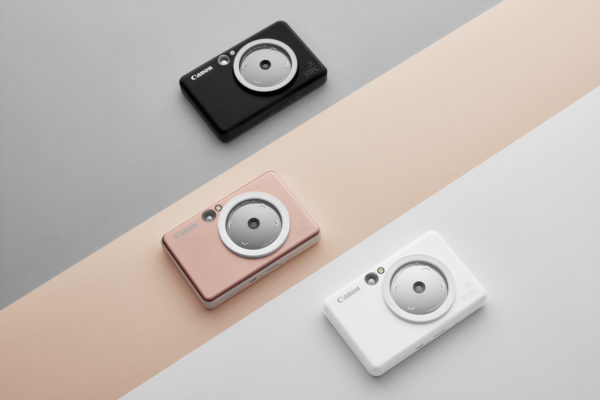 The idea of making an instant print of your photos is not a new one, with Fujifilm, LG and HP offering printers that can print your images easily from your phone.
However, until now, if you do wanted to shoot and print without using your smartphone, Fujifilm was the only company that produced cameras that could produce Polaroid-like prints straight from the camera.
Now, we have Canon join the party with its Inspic S camera. Using the same Zink ink-less technology first seen on the LG and HP portable printers, the camera essentially adds a printer to the compact chassis.
The Zink technology relies on the company's Zink Paper to produce colour photos without using any ink. Each paper comes with Cyan, Magenta and Yellow dye crystal layers that are activated by heat to create a full-colour photo.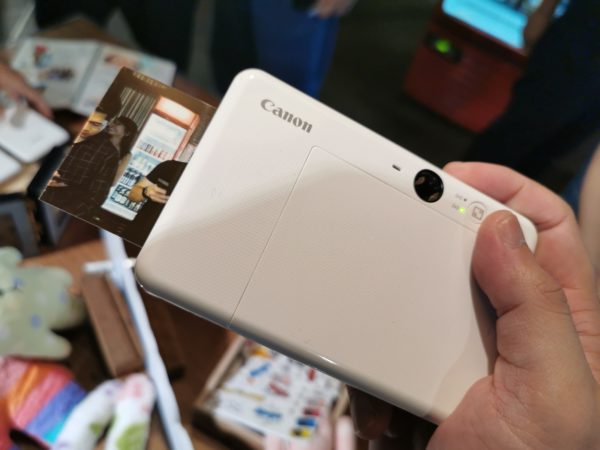 The Inspic S not only prints instant photos taken by the camera but also accepts print jobs from Bluetooth-connected smartphones via its Mini Printer app.
As a standalone camera, the Canon Inspic S is a pretty rudimentary camera. There are no additional settings to choose from other than switching on or off the flash and selecting a square or rectangular print.
I just have to make sure that the subject I am taking is at least 30cm away and choose the correct framing guide inside the optical viewfinder before pressing the shutter button.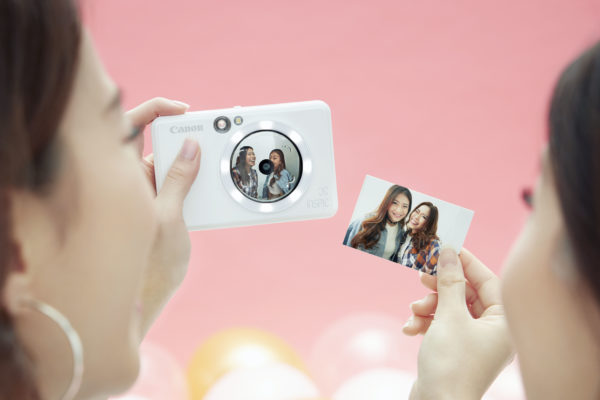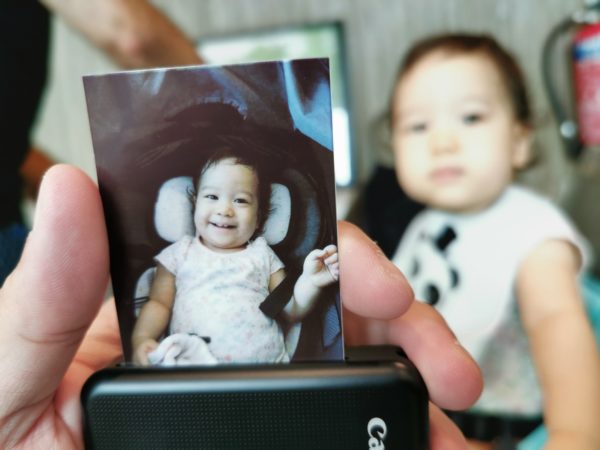 To help with selfies, there is a huge circular mirror with a frame that helps users to take a well-composed shot. Around this mirror is a circular LED light that illuminates the subject along with a dedicated flash when shooting in low light condition.
The flash can be switched on as a fill light, set to automatic mode or switched off when shooting in well-lit conditions.
You can print either a square or rectangular print just by flicking a switch. By using a square print, the printer preserves a space at the bottom of the image to write a personal note as a souvenir or gift. Great for parties or events.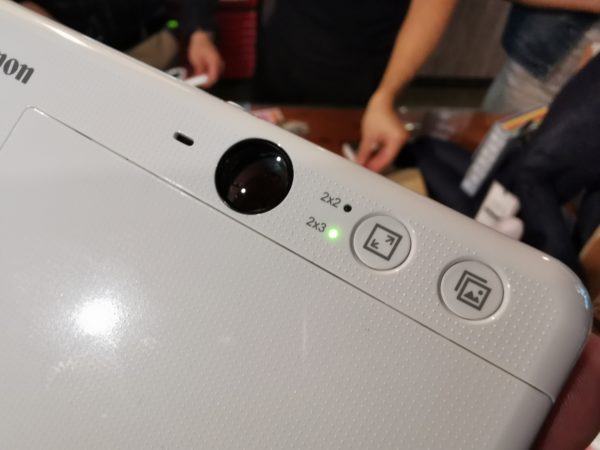 It's good to have flexibility as well. All the shots I took on the Inspic S can be saved on a MicroSD card, besides printing them out. The Canon camera supports MicroSD cards up to a maximum of 256GB of storage space.
You don't just have to shoot with the camera. Images taken from a smartphone, with a higher resolution sensor and better image data, will produce nicer photo prints than the Inspic S' camera.
Using the Canon Mini Print app on the smartphone, you can add text and stickers to the images before making a print.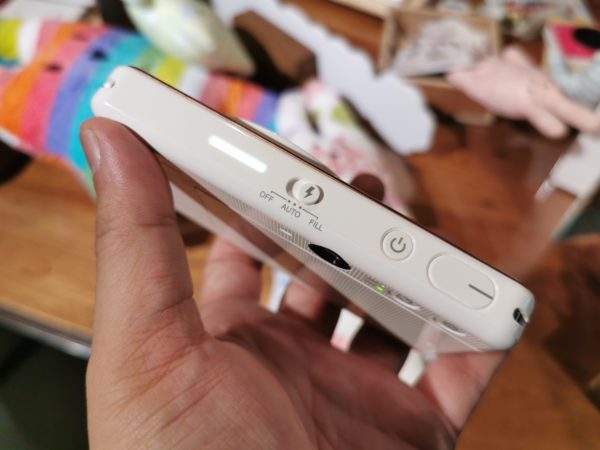 There were, however, some hiccups when I used the Inspic S during a birthday party. The Zink paper jammed up as it was coming out from the camera.
With a pack of 20 pieces of Zink paper going for S$15.00, or 75 Singapore cents a piece, this can be a costly issue, if the printer runs into such problems.
I suspect the rubber roller inside the printer will need a bit of cleaning after some extended use. That means extra effort is needed to maintain the device.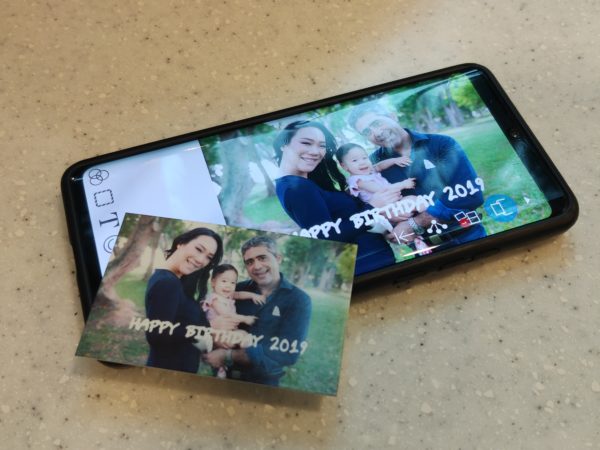 The Inspic S' battery life is not stellar either, with the low battery indicator flashing after I printed and shot about 20 images.
Fortunately, the camera can be charged with a regular Micro USB cable and smartphone charger. I will leave the power cable connected to the printer if there's a lot of printing to do.
Costing S$212.00, the Inspic S is a versatile tool, especially at events. It brings a lot of fun to a dinner party or gathering when you can have instant gratification with an actual print right after a shot is taken. Just be aware of the shortcomings, such as the limited battery life.