If you think that wearing sunglasses in a stolen car with tinted glass can shield you from surveillance cameras, you have been warned.
A new face recognition technology shown off today by Japanese technology firm NEC can peer through the dark glass and reveal the identities of people inside a vehicle, even one moving at high speed.
The company says that its infra-red cameras, combined with a fast and accurate face recognition technology, can unmask disguises and other attempts to avoid detection.
At a demo at this week's Interpol World 2019 event, which opened today, NEC showed how two staff members seemingly hidden in a mockup of a car could be identified from a database of known persons of interest.
The breakthrough is the latest in the field of face recognition, which in recent years has extended to something called "liveness". This means the technology can detect if someone is wearing a mask, like in the Mission Impossible movies, or if he held up a picture of someone else.
Besides NEC, other companies showing off surveillance, security and biometrics technologies at the event for law enforcement and security professionals include China's Huawei and the United States' HID Global.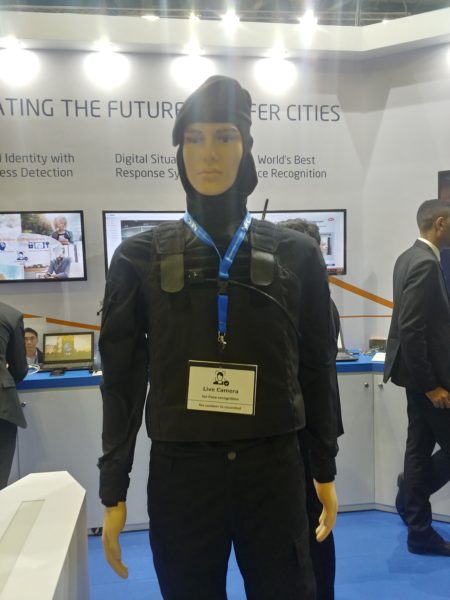 One thing that is interesting is the change in tact at some booths. At NEC's, for example, a body-worn camera streams a live video of what it sees at the event, but visitors who are not pre-registered have their faces blocked out. Plus, a sign tells them the video is not recorded.
There's no doubt that recent concerns with privacy have been an important factor in deploying the technology today. In May, San Francisco banned the use of face recognition in city agencies.